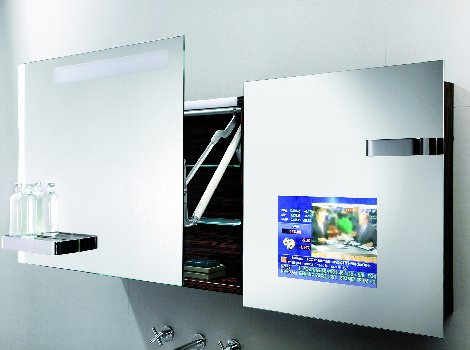 Mirror TV is a regular mirror with the ability to be both a TV and a mirror. Confused yet? Don't be. It's a device that is composed of a two-way mirror and a flat screen TV is mounted behind it. The mirror is then polarised making it possible for the TV to show through the mirror. So, if the TV is switched off it appears as a mirror, but when switched on the image shows through. Sounds great, doesn't it? Hold your fire, here are some factors you should consider before you go ahead with spending the big bucks.
Utility
Currently available in LCD and Plasma models, a mirror TV is a functional space saver for rooms that would have a TV and a mirror such as a bedroom or living room. However, mirror TV is becoming more and more popular to be utilized in the bathroom in vanities, shower mirrors or as part of a luxury spa design. So, if you suffer from a space crunch in your house the mirror TV is ideal for you otherwise you are much better off with usual range of Tvs out there.
Size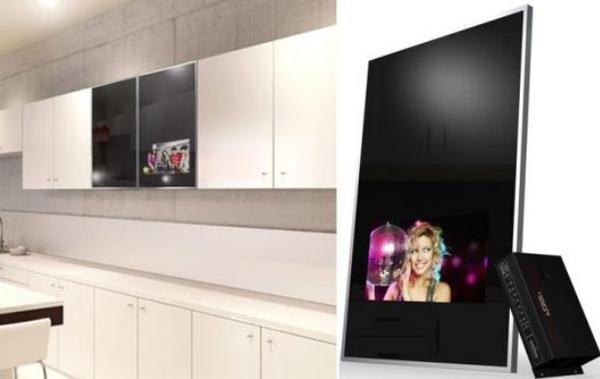 Since mirror TV is a composite you have to know the size of both its components. Don't confuse the LCD TV size for the actual size of the mirror TV. Most of the times the size of LCD TVs is smaller than the size of glass mirror. Make sure the size you opt for fits the space available on your wall. Many manufacturers of mirror TV provide customized services, but you must tell the manufactures of mirror TV the size of LCD TV and glass mirror. Mainly size of TV is 15.4-inch, 17 inch, 19″, 22″, 26″, 27″, 32″, 37″, 42 inch, 47-inch, 52-inch, 55-inch, 65″, 70 inch and 82-inch.
Place of installation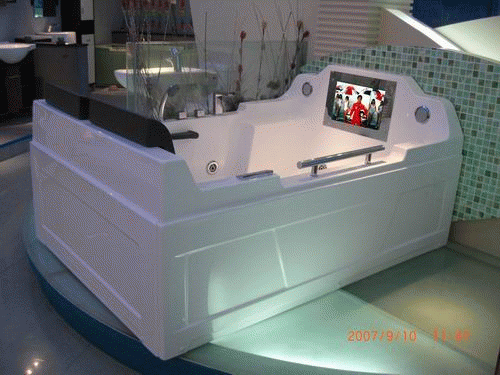 Depending on where you are going to install the mirror TV, you will have to specify additional functions that might be required in the TV. For example: if you want to install it in the bathroom, you must purchase a TV with waterproof and fog function. The Television used in the bathroom must pass the IPX6 waterproof test. Waterproof mirror TV is more expensive than non-waterproof function so you will have to inform the manufacturer beforehand. It is also sensitive to direct light, so any glare should be avoided.
Height of Installation
This is very much a personal decision. You might be used to looking downward into a corner to watch TV or like in the cinema when we look up. The higher you place your TV the better your posture will be. However, you have to consider the placement of the mirror as well. If its too high, the kids might not be able to check their reflections or if its too low, it might be uncomfortable to sit down in front for long hours.
Color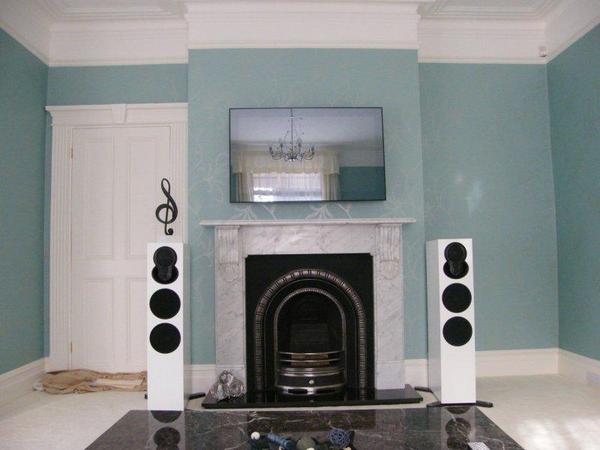 Adapt the color of the mirror to suit the room you are placing it in. Use black mirror for the kitchen, silver in the bathroom. Pearl white mirror would be good for installation in the bedroom.
Price
Mirror TVs are available between two and ten thousand US dollars, so make sure you don't exceed your own personal budget.
Functions
ATSC digital tuners will be included with US models. Many of the models in the market have touch screen functioning and are web enabled (which means you can now read your favorite online newspaper while taking bath, supervising your favorite dish or brushing your teeth).
Manufacturer
A good reputation is essential. Well-known brand is the guarantee of product quality and after-sales service. Even if you initially suffer a setback, they will make sure they replace the product without much harassment to you and your family. Luxurite UK Ltd is one of the good manufacturers of mirror TV.
There are many manufacturers and suppliers of the mirror television, most of them are well known brands but there are also some newcomers or lesser-known players such as Mirror Media, ad notam, Seura products, Smarthome and coolvision.co.uk.
I'm sure, reading the useful tips listed above, you would be able to make your choice of mirror TV the smart way.