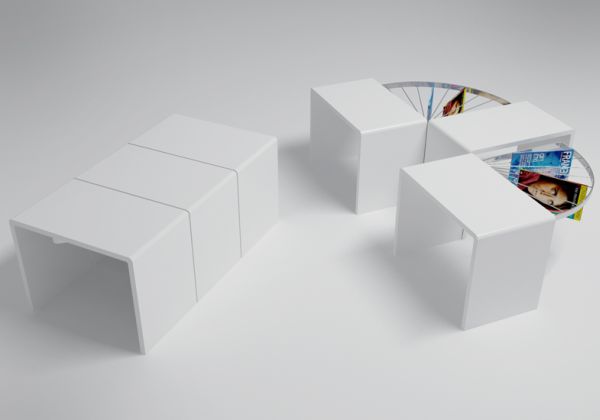 A new stylish coffee table has arrived in the market called the Fan coffee table. As the name suggests, the table opens up like a fan.
When closed, this table resembles any other ordinary rectangular table, but it converts into a beautiful masterpiece once it opens up. On opening, the metal structures that appear from below the table can be used to keep magazines or books.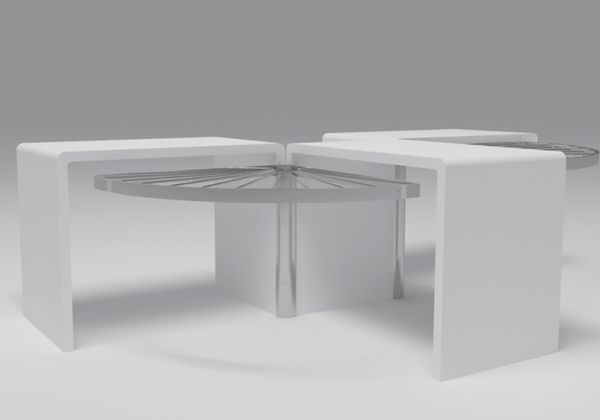 Fan coffee tables are sure to instantly add a modern and cool look to any place, whether it is a house, a studio, an office or a coffee shop. The additional advantage of this table is that when not in use, it can easily be folded to its previous rectangular shape so that it does not occupy much space.
Fan coffee tables are sure to attract many 'fans' because of its innovative new look.
Source: http://www.fatihcansarioz.com/?portfolio=fan