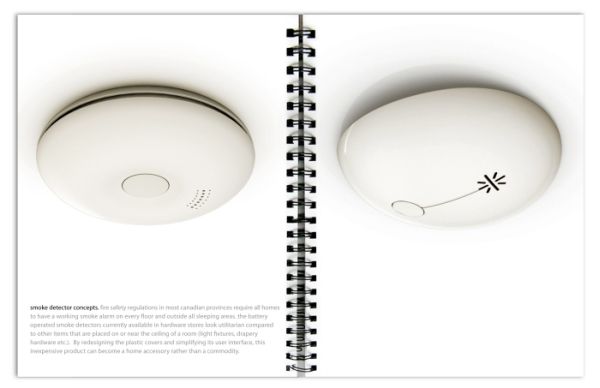 In Canadian households, a smoke-detector is a must. The Fire Safety Regulation requires almost all Canadian provinces to have smoke-detectors in home, in every floor and outside sleeping places. More than often, these smoke-detectors are utilitarian and do not add any aesthetic value to the decor of the ceiling or any other part of the room where it is placed. However, Anna Buechin has crafted a sleek and swanky looking smoke-detector which works on a battery. She has designed this by re-modeling the plastic covers and simplifying the user interface.

Anna Buechin, an alumni of Stuttgart State Academy of Art and Design has a healthy ten year experience in industrial design. The battery operated smoke detector is one of her master designs.
This smoke-detector works on a battery and is wired up to the relevant security monitoring systems. But what makes it different is the look and feel of the product. It definitely doesn't look like one of the boring smoke-detectors and jazzes up the interiors. I am sure every ceiling would be craving for such a suave smoke-detector.
Via: Coroflot