The summer is almost here so there is no better time to redo your garden. Imagine how nice it will be knowing your hard work pay off when the sun comes out and you're outside soaking up the gorgeous, warm rays.
But what if you wanted to do something different and really make it stand out? There's nothing wrong but having something simple but a few changes can make all the difference.
Here are five coolest ways to decorate your backyard and have everyone on Instagram jealous.
1. Turn Your Shed into A Dining Room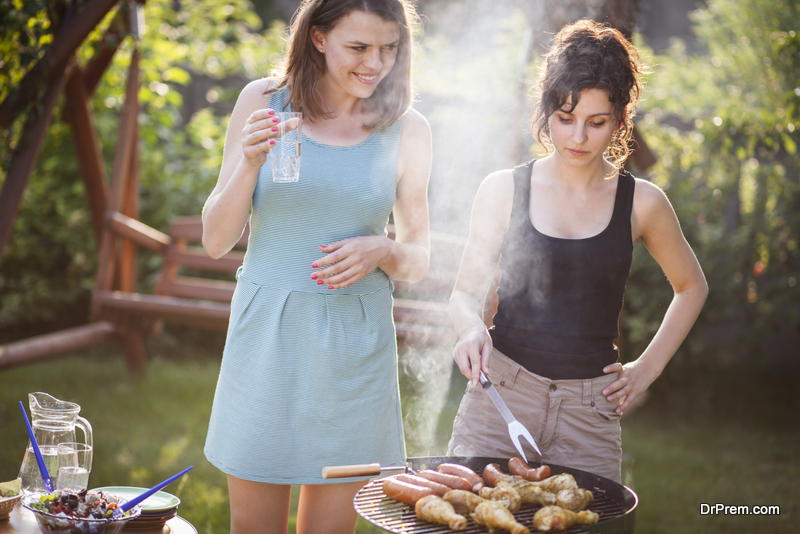 It's pretty common for the garden shed to turn into a hotspot for unwanted items. Plus, they can be a bit of an eyesore if you don't look after them properly.
So instead, why not switch things up and turn your shed into a dining room?
This idea is pretty unique.
Imagine turning on the grill, cooking up your favorite foods and sipping a lovely glass of wine in your new outdoor seating area. Sounds perfect really.
Now, you can decorate it to match the theme of your house or do something totally different. You could make it nature-themed to blend it with the outside, or design it in line with your existing outdoor furniture.
Plant some cute flowers and shrubs around it and you've got yourself an amazing new feature. Of course, make sure you take the roof off the shed so you can actually feel the sun on your skin – otherwise, you're better off just sitting inside.
2. Install A Ping Pong Table
Ping pong tables bring a whole lot of joy to the entire family. You don't have to be the most skilled athlete in the world to be good or have a good time in general. Simply grab a pad and the fun begins.
They work really well for throwing a garden party too. Play some music in the background, gather everyone round and you'll be playing for hours. Plus, they also provide you with some extra table space in case you run out of room.
Another reason to install a ping pong table in your backyard is that they are great for keeping fit, both physically and mentally. Just getting on your feet and exercising does wonders for your health, and table tennis gives all the benefits without putting yourself at risk of suffering serious injury.
Check out this ping pong table buying guide to find the best one for your backyard. Just be aware that it'll become the center of your social group for the foreseeable future.
3. Pick Double-Duty Furniture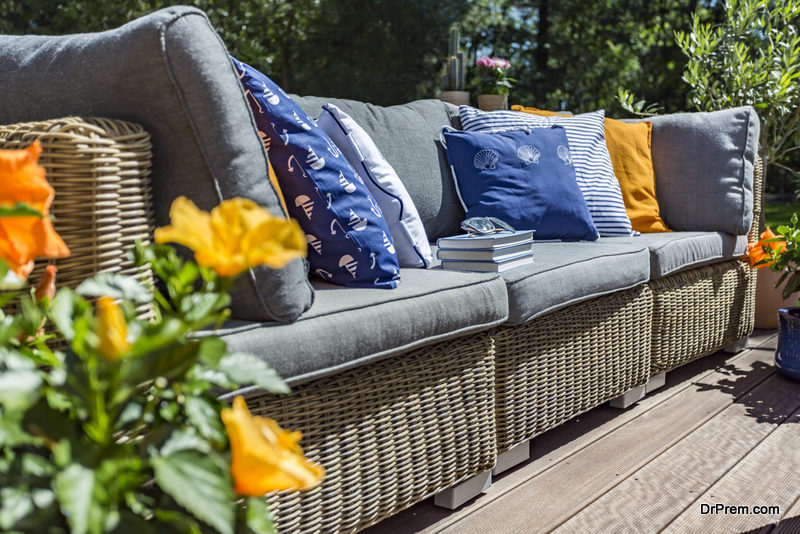 Traditional garden furniture can be a bit boring. It's likely something for you to sit on or something to put your food/drinks on.
This next cool way to decorate your backyard will change all of that.
Whatever theme you have got going on, you can customize the contents to match. Pastel colors work really well but you could always paint over it with your preferred pattern.
Double-duty furniture gives you multiple levels to work with.
For example, on one level, if you have a lot of flowers planted in galvanized buckets, you can grab some smaller plants and create a mini arrangement. Then, on the other level, you can use it to serve all your ice-cold beverages.
You could even use it to keep all your outdoor grill equipment. It'll look a lot better here than if you shoved it inside a unit.
The world is your oyster. Let your creativity roam free. We could continue with more clichés but you get the picture.
4. Turn Your Porch into A Cabana
Want to decorate your backyard and not spend a lot of money at the same? Then turn your porch into a cabana and bring your dream vacation to your own home.
Grab some wicker or rattan furniture and arrange them in your porch. If you don't have (or like) this style, your own ensemble will work just as well.
All that's left to do is grab some sheer curtains and drape them from the top of your porch to create the poolside retreat you've always wanted.
Something this simple can totally transform your backyard. It doesn't require much effort either. If you wanted to go the extra mile, purchase some exotic-looking plants and scatter them around the perimeter and really bring the vacation feels to life.
Grab a book, slip on your sunglasses and feel just like the celebs when they spend thousands of dollars on island getaways.
Once it's done, you'll ask yourself why you would ever want to spend another moment inside.
The great thing about this backyard idea is that it works nearly all year round. Sure, it'll be a bit chilly in winter, but come spring, summer and fall, your gorgeous porch/private cabana will be calling your name.
5. Revamp Your Wooden Deck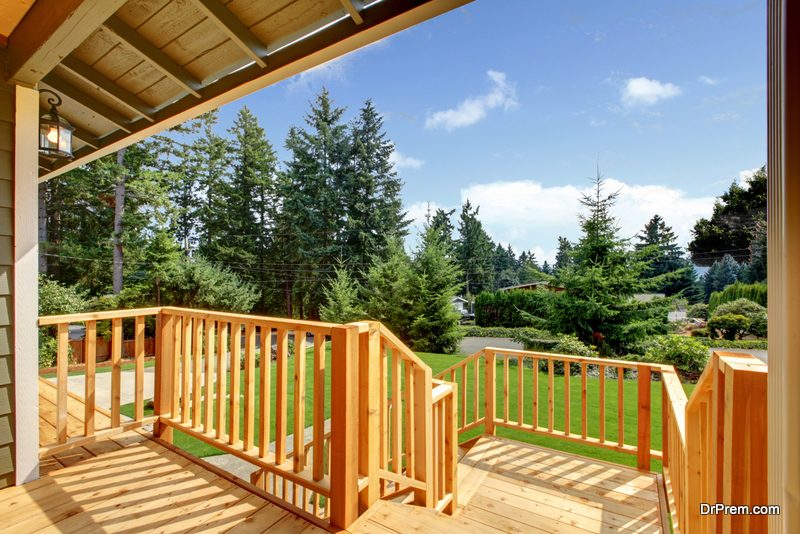 The final cool way to decorate your backyard is to just give your wooden deck a good do-over. Give it a go yourself or get someone else to do it for you.
Most decks are painted once and then left as it. The colors are usually all the same too: either light or dark brown.
Try something different this summer and paint your deck a light grey instead. Then cover it with a water-resistant rug and arrange some seating. It will feel so cozy, ideal for a nice warm cup of tea or deserved glass of wine in the evening after work.
This subtle change can make your garden completely different. Take a before and after picture and you'll see it for yourself.
Take your time to plan it out though. The last thing you want is a deck you wish you left alone. Get your partner involved if you aren't sure about what to do or ask your friends and family. It could actually turn into a fun project for you to all get involved in – except that you'll be paying for 100% of it.
That said, you do get 100% of the return too.
Article Submitted By Community Writer