Completely overhauling your bathroom can be a long and expensive project. However, it should not be a room that you neglect, as it's definitely one of the most important in the house! If you are longing for a new look, it can be done without a total redesign.
Whether you simply want to spruce up your current décor for something a bit more on trend, or you're looking to upgrade your entire bathroom suite, there are a handful of things you can do on a strict timeframe. Here are our five top tips for revamping a tired bathroom and make it look stylish
Consider a tile alternative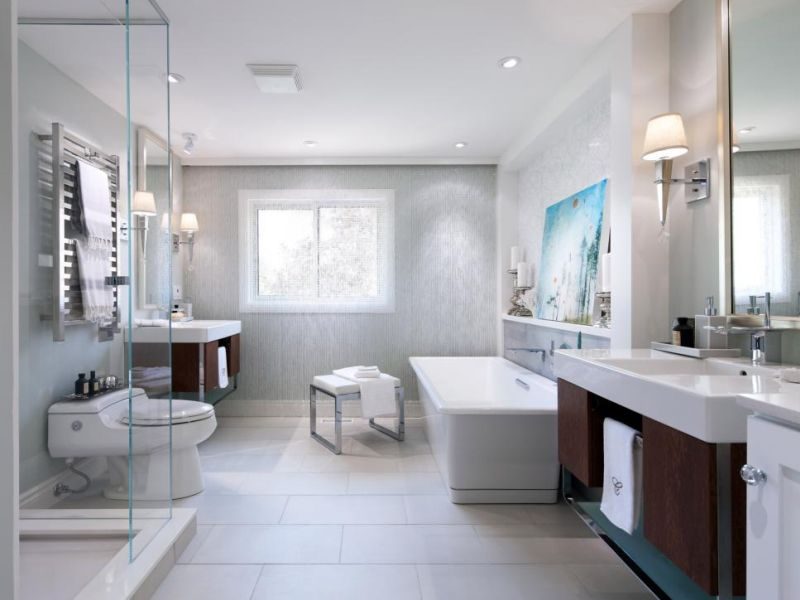 A bathroom full of tiles might seem ideal with lots of reflective surfaces to increase the amount of light coming in. However, if you have had tiles before, you will know that cleaning is anything but a breeze!
Bathroom Wall Panels are one alternative to tiles that will cut down your housework, while being light on your wallet. You can fit over tiles, or any wall surface, and because they do not require grout and are 100% waterproof, cleaning in between each tile with a toothbrush will be a thing of the past!
Wall cladding also helps to retain heat throughout the year, which means that you can turn down the thermostat and save yourself some money.
Upgrade your heating
A quick and relatively inexpensive way to upgrade the style of your bathroom is to replace your old radiators with heated towel rails. There is a huge range of styles available, including chrome finishes and stainless steel, and thanks to their sleek appearance; they can make your bathroom much more aesthetically pleasing, whilst also saving space.
Just like how the heater helps to keep your room warm, heated towel rails are also great for those of us who prefer a nice toasty towel when they get out of the shower.
Undertake a deep clean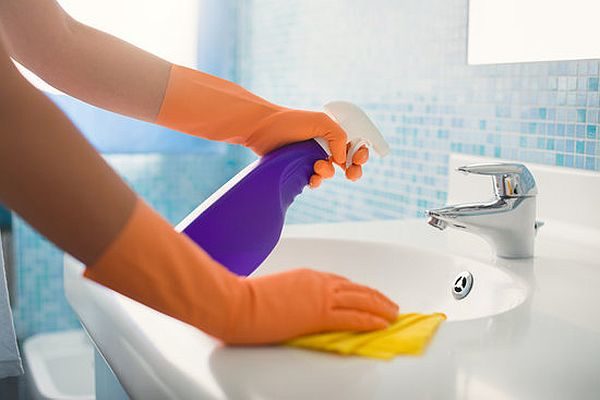 There is nothing that can transform your bathroom quite like a deep cleaning session! Mould is a common occurrence in the majority of bathrooms and it can seem like you're never quite on top of it.
When it comes to mould, your tiles and grout should be the first place you look. Mould spores travel around easily in humid environments, so your bathroom is the ideal space for them. Here's how to clean grout:
Make sure your windows are open to avoid spores staying in the bathroom
Grab a face mask – protection from breathing in the spores is vital
Ditch the bleach – opt for plain white vinegar in a spray bottle, and make sure to leave it to act for a while
Simply wipe away the mould with a damp cloth
Improve ventilation to make sure you stay mould-free
If the mould is greater than one metre squared, do not try to tackle it yourself. Call in a professional to safely eliminate the problem.
Upgrade your decor
In earlier years, it seemed that there were only a few colours you could use on your bathroom walls. But these days, options of shades are endless. A great way to refurbish on a budget is to update your décor.
For example, if you struggle with a lack of natural light in your bathroom, why not create a two-tone theme, opting for bright but warm colours on the walls. You could even add illuminated mirrors to give the feeling of additional brightness.
Browse for new bathroom suites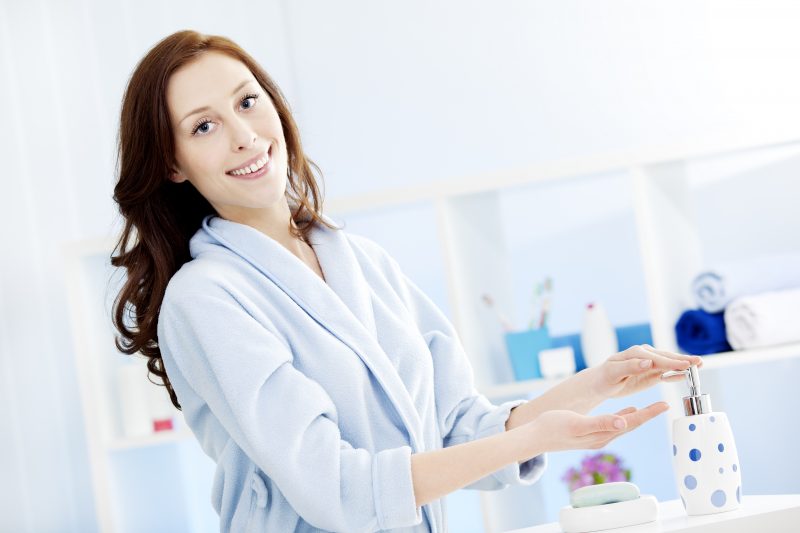 Have you always longed for a stylish bathroom to relax in? Replace your avocado suite with a freestanding bath to add a touch of class! Do you want to add a touch of pink to your bathroom?
There are so many fresh white bathroom suites available at reasonable prices; you'll be spoilt for choice when it comes to choosing between a clawfoot bath or Japanese-style soaking tub.
Don't let a tight budget and timeframe stop you from creating the bathroom of your dreams. There are many ways to revamp a tired bathroom without breaking the bank and calling in the plumbers!
Article Submitted By Community Writer