FLOR is the latest buzzword in the world of floorings. Brainchild of Interface Inc, FLOR is nothing but carpets that come like tiles…and you just have to peel the back like a sticker, put the adhesive tabs and they are ready to be installed on precisely any kind of flooring. This means FLOR is highly versatile too.
Maintenance of this flooring is extremely easy for you can simply vacuum it or even wash it. Yes, FLOR is washable.
The best part is that with FLOR you can let your imagination go wild and design your room as per your requirement and choice by going mix-n-match. And if you get bored….just peel them off and you are all set to go for a new flooring which is not in the case of wood floorings or concrete.
Here are a few places done in FLOR:
Bedroom: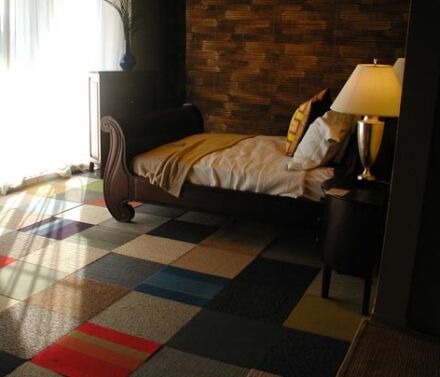 Kitchen: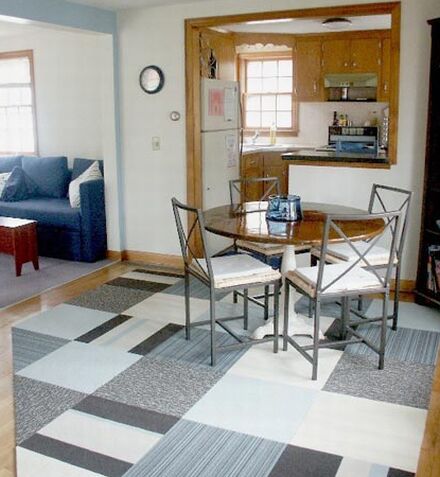 Bath Room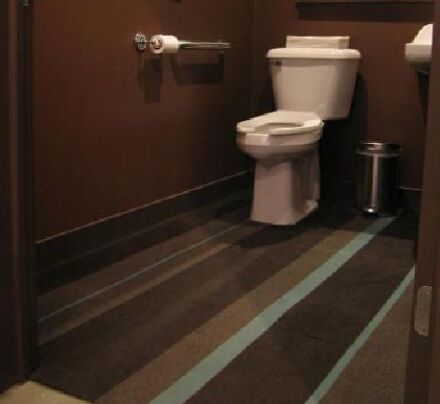 Read More about FLOR