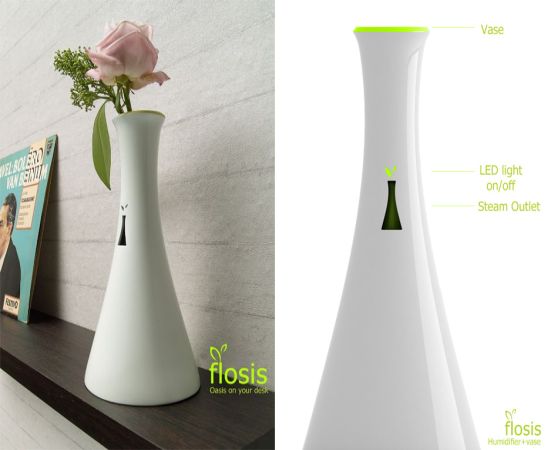 Pictured here is a futuristic and bold design by Jin-Yi Park and need I say, an ideal addition to your home! This wonderfully designed flower vase is actually a humidifier. Yes guys, Flosis, as the designer names it, is not just a simple vase, it's a humidifier too!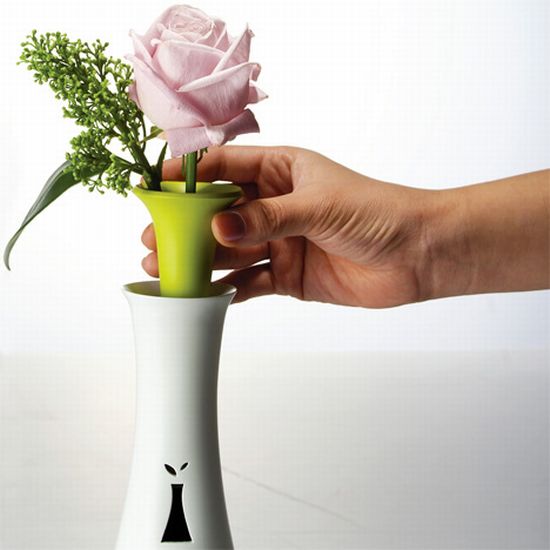 Designer's own words:
I started this project with one idea, how best to increase the functionality of the air humidifier. Generally, people use humidifier air once or twice a year, and then remove it in the closet where it lies for a long time. This led me to design a humidifier air with a place for a vase.
What's different? Flosis, unlike other flower vases, is actually a humidifier in disguise. It's a perfect home interior product that can be used in any season. Not only this, the humidifier plays nicely with the water in the vase, helping the flowers grow. Cool isn't it? I simply love the design. Personally, I am hooked!
Via: Yanko Design