As the winters march forward, nights become harder to bear. A cozy atmosphere and a comfy sleep is all we want. Imagine a warm and cozy temperature in your room, when it's a minus temperature outside! So here's the perfect answer. Ranging from heavy sized to compact sized high performance radiators, check out for yourself which of these suit you. It's a deal worth it, as comfort has no cost. Scroll down to eye some exclusive pieces brought together just for you. Trust me, after checking out their features, you will not feel as if a hole has burnt in your pocket!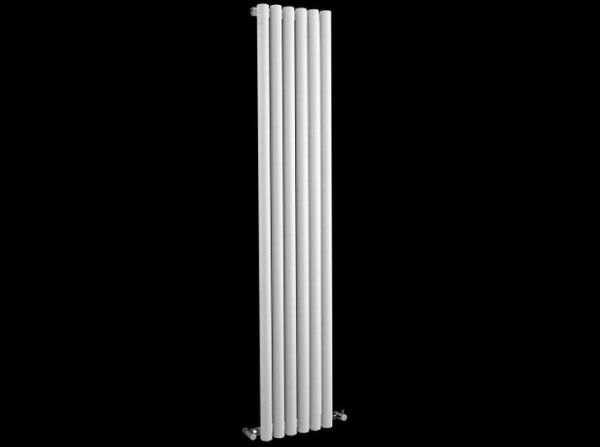 1. Honeywell electric radiator: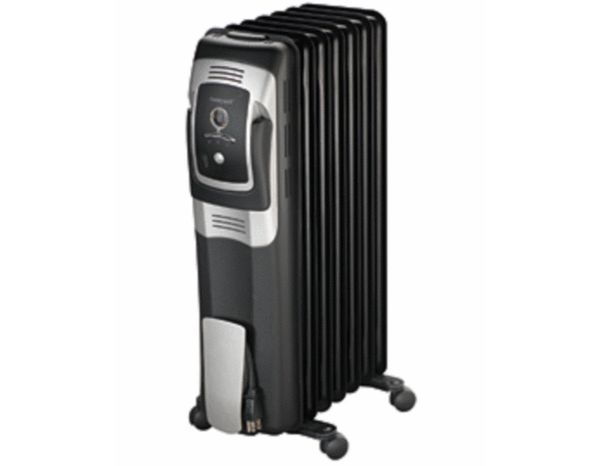 Priced at $ 69.99, this black colored product (HZ 709) providing whole room convection heating, comes along with a three year warranty, and easy mobility. Oil refilling or replacement is not required and can be easily stored in the off season.
Besides offering easy to use electronic controls with LED display, energy efficient heating through 3 heat settings, adjustable thermostat and 1 to 12 hour auto off timer. It ensures tip over safety Protection as it's made of Solid, heavy gauge steel with durable, rust free enamel finish acts as a overheat protection device.
2. Delonghi bambino radiator: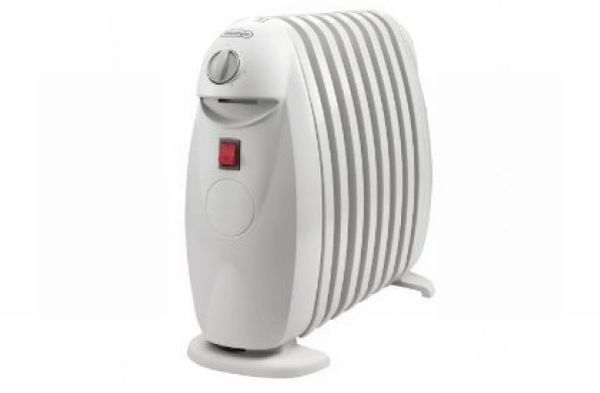 Priced at £64, this oil filled graded product requiring a maximum power of 800 Watt comes with a 1 Year Guarantee and a free delivery. It is a perfect mini sized radiator with eight fins and functioning light indicator, which provides a desired temperature through automated thermostat while occupying a small space in your living room.
3. Dayton electric heater analog radiator: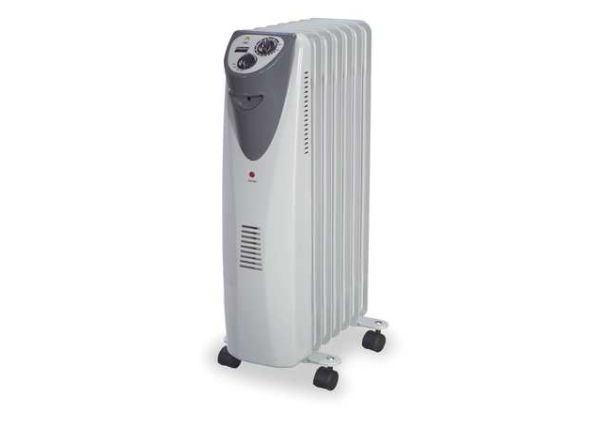 This $87.70 reasonably priced electric convection heater is one of it kinds which helps to build a great ambience. It requires a mild power of 120 volts, 60 Hz, 1 phase, 12.5 Amps AC, 1500 Watt, and gives a remarkable output of Btuh 5200. Its size can suit every household with a width of mere 5 ¾ and Depth 14 ¼ in. It has a cord length of 72 In and a 5-15 NEMA plug which ensures easy handling. Perfect heating is ensured by 3 Heat settings. It conforms to all the agency compliances.
4. Heatline compact radiator: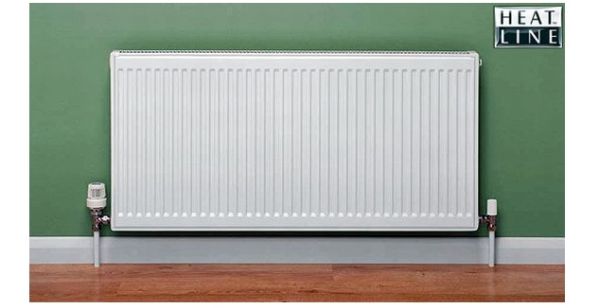 This $138.35 product with a 10 year guarantee is the only product of maximum operating temperature of 120°C that offers a combination of design, savings and efficiency. Having a 25mm Pitch and a corrosion resistant make, this product can suit every domestic requirement by providing the highest per meter square output. It is tested and certified by BS EN 442 and DIN + NF and tested to 13 bar with a maximum working pressure of 10 bar.
5. Stelrad planar flat panel compact radiator: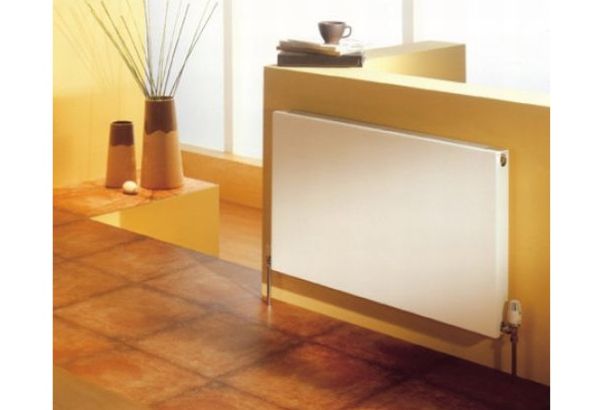 This product is priced at $144.62. It has a suitable size of 500 mm x 600 mm enabling easy handling. The surface of the said radiator is flat and smooth, and has well fitting top grilles, side panels and 6 tappings which provides an option to add an integrated valve system, and helps in giving multiple flexibility on every application and quick, simple and easy installation through 50mm centre connections on all radiator sizes.
6. Dimplex cde2TI cadiz eco electric radiator:
Priced at $174.53, this electric heater is the one which you are looking for. It is the perfect match for all as it is suitable for everybody. It delivers a massive 2 kW heat output. Along with this, it offers a choice of dual heating settings through a twin panel technology. The product also hosts a thermostat along with frost settings and a 24 hour programmable timer. It is an oil free product and has tidy cable and easy to glide castors.
7. De'longhi rapido g011230rtw oil filled radiator, 3kw: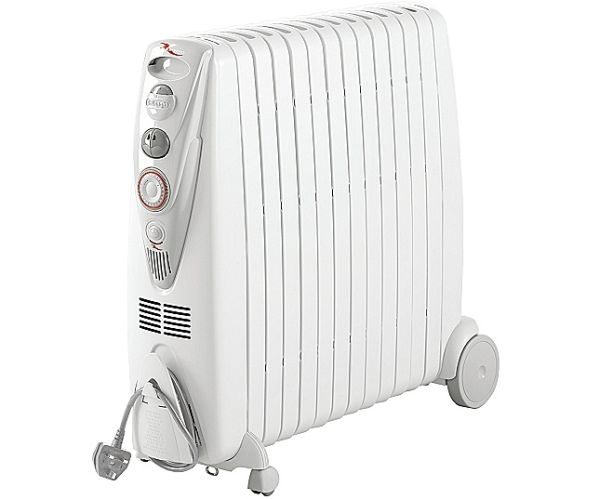 This product is quite easy to handle and moveable product which is the right choice if you are looking for a compact radiator. Fairly priced at $178.475, this model needs oil filling and offers high speed convection heating and provides flexible heat settings from 500 W up to 3 kW. This is the right choice if you need a 24 hour programmable timer and instant heating system giving an extra fast warm up. It has the facility to allow power modulation to switch from higher to lower as required by the consumer.
8. Acova anteo plinth electric radiator: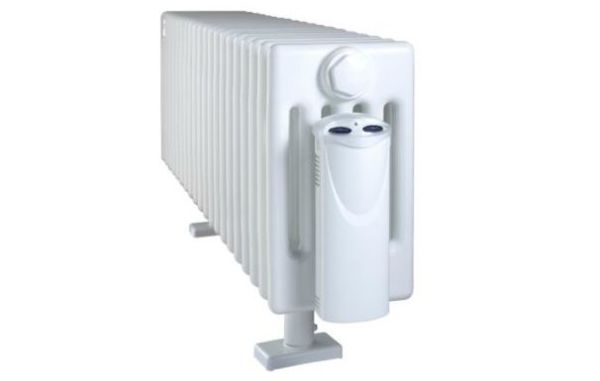 This is an electric, traditional oil filled radiator which is made just for you, if you are looking for electric low level heating. This product is priced at $463.55 and comes with two years of warranty. It requires a mild power of 1000W and is generally suitable for small households. All the fixings are included with the product but no wall brackets are supplied. It has a point to point measurement of 995mm and can be plugged into the wall or installed with a fused spur.
9. Savy white designer radiator: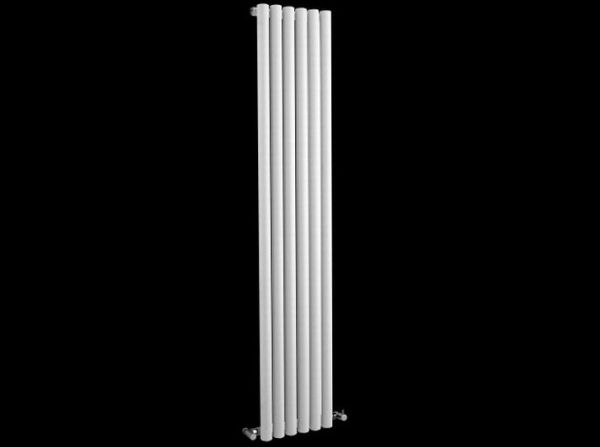 This product is beautifully designed, priced at $479.00 with a 5 years guarantee. Its outstanding appearance is marked by its six circular vertical tubes which has a coat of superior white powder. Because of being large in size, these vertical tubes provide an astonishing heat output measuring a whooping 1175W. This product suits all the domestic requirements as it provides a 5.25'' projection from the wall and has easy to handle dimensions of 63"x14"x3.25".
10. MHS vintage chrome radiator: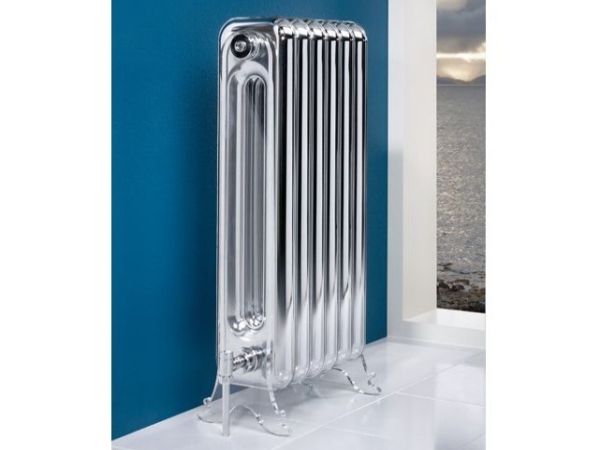 Priced at $2,187.48, this very product has revolutionized the entire radiator industry. It has integrated the old traditional design with the modern era design to present I striking model attractive and suitable for all. It enjoys a perfect make of steel, coated with polished chrome, which helps in delivering a perfect heating system. This product is available in two sizes and is suitable for all kinds of apartments.