These days chairs are not just for comfort sitting, but they are also for massaging and soothing your body after a hard, stressful day. A big, leather recliner is not only attractive, but it is also snugly. Just sit down, press a button and the recliner will pull out rollers to massage your feet, while the zero-gravity chair will ease the pressure from your spine. Within a few minutes, you will feel refreshed and rejuvenated, with all your muscle soreness gone while your stress is alleviated.
Check out these ergonomically designed, best massage chairs to feel relieve all your pressures, pains and aches.
1. Cozzia 16020 "Feel Good" Shiatsu Massage Chair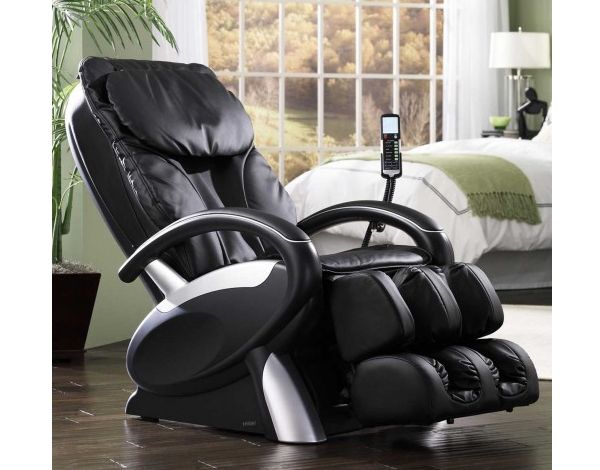 Price: $1,799.00
Manufacturer: Cozzia
This easy to use Cozzia Massage chair combines the powers of Shiatsu massage and extensive therapy along with other suite of features. The chair integrates Automatic Body Scan Technology to know which part of your body requires intense massage and comes with 7 Message therapy styles so you can select the kind of therapy you want. It has 6 Pre-set massage programs with customizable massage rollers and automatic angle adjustments. The chair has an air pressure system and can be controlled by an easy to use LED Remote.
2. HT-3300 WholeBody Massage Chair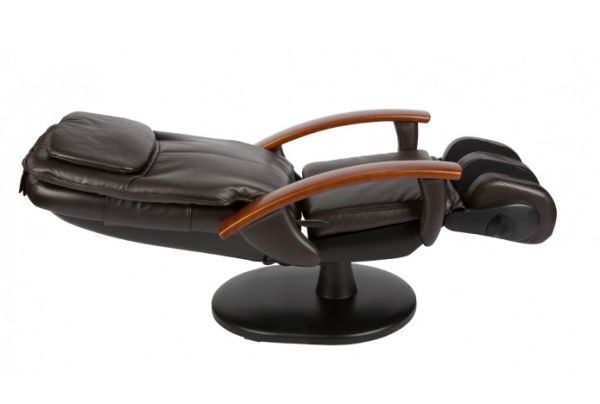 Price: $949.95
Manufacturer: HT
This whole body massage chair is a relaxing option for any stressed individual. Our personal and professional life is full of challenges and stress, but with this chair you can relieve yourself from all those pressures. This whole body massage chair provides strong, but sensitive massage to alleviate your stress and melt you muscle soreness. So, the next time you want to revitalize yourself, just press the button and enjoy a therapeutic massage.
3. Cozzia 16019 Feel Good Series Shiatsu Massage Chair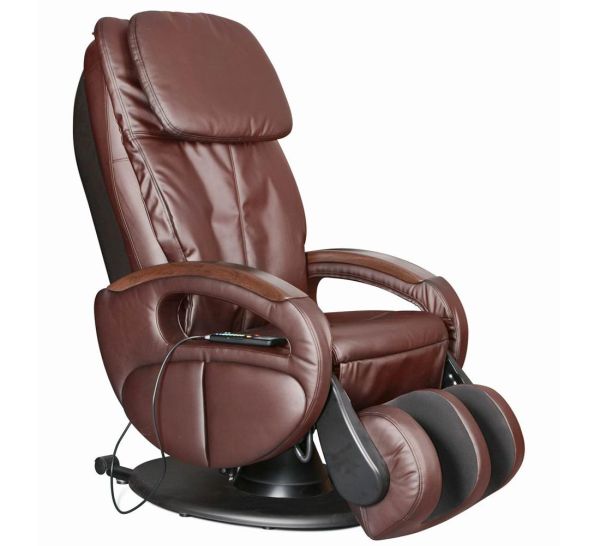 Price: $1,499.00
Manufacturer: Cozzia
This is an advanced massage chair that uses advanced reflexology to act on your pains, pressures and aches. Therapeutic massage uses techniques like kneading, clapping tapping and vibration to ease your stress and relieve your pains. This chair comes with six pre-programmed massages that can be customized on speed, strength and intensity. These 15 minutes massage programs have automatic shut off. The product comes with an easy to use LED remote control while the one touch power recliner allows you to adjust your legs and back independently.
4. Sunpentown A-619B Air Pressure Massage Chair 5-in-1 – Red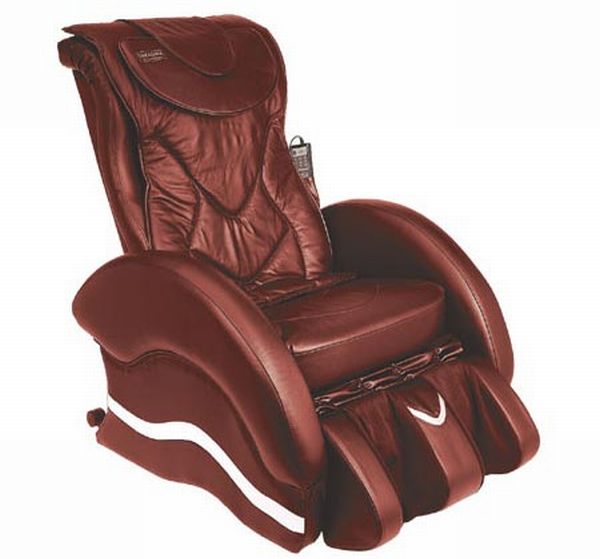 Price: $2,239.00
Manufacturer: Sunpentown
If you suffer from muscle soreness, backache and stiff neck, then this massage chair will provide several benefits to you. it has 3 built in auto programs that include leisure massage, health massage and physiotherapy massage options for people suffering from stiff neck or muscle soreness. It has a 10 parts massage option for lower body along with air pressure massage for your calves. With this chair, all your aches and pressures will be gone instantly. The massage position can be adjusted according to your foot size for customized support.
5. Osaki OS-4000 Deluxe Massage Chair – Executive Zero Gravity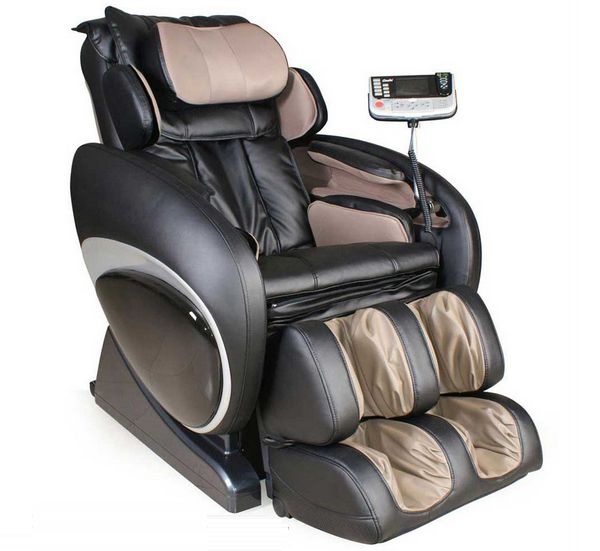 Price: $2,895.00
Manufacturer: Osaki
This is an ergonomically designed chair that can spell boon for people suffering from muscle stiffness and stress. It reduces muscle tension and corrects spinal alignment, reducing the problem of stiff neck. The zero gravity design is especially beneficial for people with back problems. This chair takes all burdens off your spine and provides three different types of massages: full body, partial and fixed. The chair comes with six massage styles like rolling, kneading, shiatsu, Swedish, clapping and combo and has five levels for customization of speed and intensity of massage. This chair also provides hip air massage and lower back heat therapy.
6. Fujita MCKN7005 Massage Chair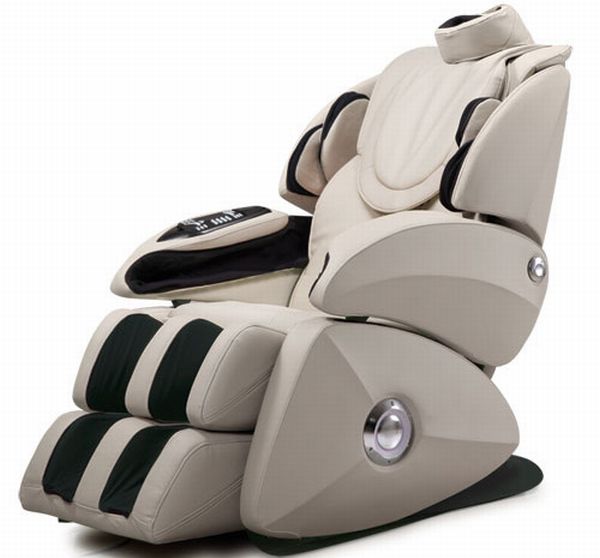 Price: $4,390.00
Manufacturer: Fujita
This chair also provides a zero-gravity position to pull all burdens away from you spine. It provides a special Thai body stretching massage for your spine and legs. It comes with an Infrared body scan technology to differentiate between varied body types and provide customized massage. It gives special neck massage and a waist swaying massage for relieving pain and improving the shape of waistline. Its incredible head massage can treat several hair and scalp problems. The unique 'human touch,' acupressure massage makes you feel that you are getting a customized massage from your personal massage therapist.
7. Panasonic EP-30006 TU Real Pro Ultra Massage Chair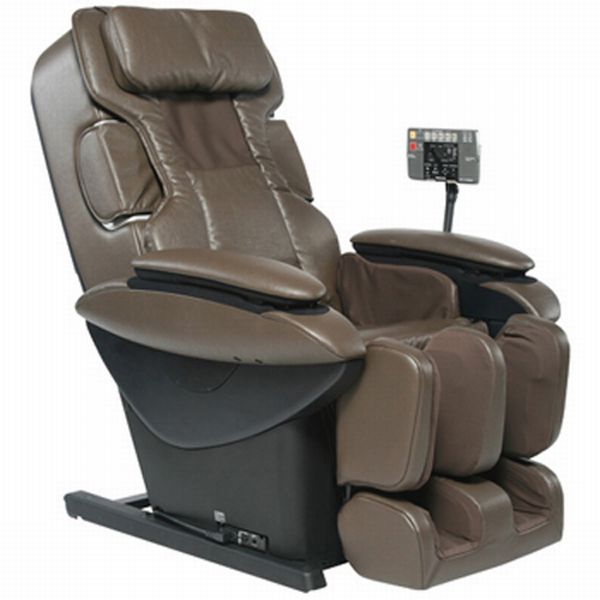 Price: $3,699.00
Manufacturer: Panasonic
This chair comes with a 3D body scan to create a virtual image of your back and provide customized massage. Four people can have different massage programs saved in the memory of this chair. The chair also provides a special Junetsu ultra-fine kneading technique massage which penetrates deep into your body and loosens neck knots and tight muscles. Apart from this, the chair has five automatic massage programs including Shiatsu, Swedish, leg stretch, quick massage and leg stretch.
8. Sanyo HEC-DR7700K Massage Chair – Zero Gravity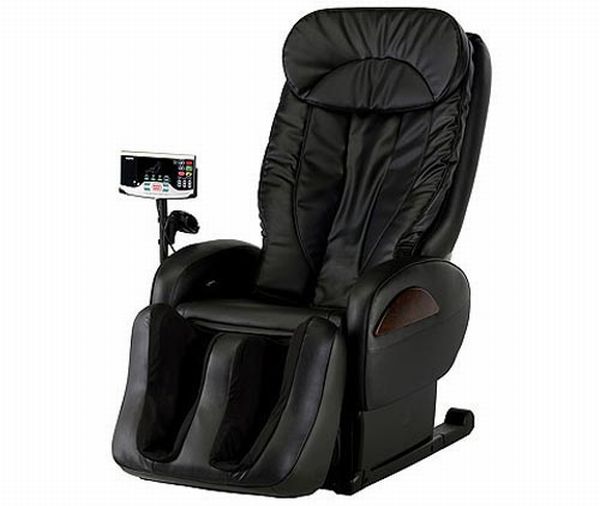 Price: $4,999.00
Manufacturer: Sanyo
This chair alleviates all your pressures and provides relief from medical conditions involving muscle tightness and knots. A sensor measures your perspiration and pulse rates and adjusts massage rollers' strength and intensity accordingly. The exclusive Roller technology massages your neck and shoulders. The chair has 24 airbags which provide exclusive heated shiatsu massage for your feet and legs. This zero gravity chair allows you to recline well and takes all the pressures away.
9. Omega Montage Pro Massage Chair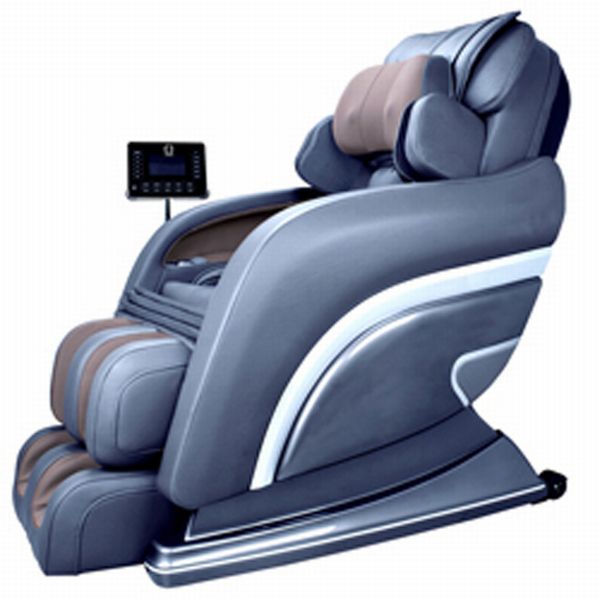 Price: $4,500.00
Manufacturer: Omega
This zero gravity chair provides comprehensive and customized whole body massages, using its automatic massage programs and therapies to melt away your stress and pains. You can also have specific massage using manual options. It comes with an LCD touchscreen with which you can monitor all your therapies and massages. If you recline at its zero-gravity position, then your blood circulation is incredibly improved. The body heaters at the back of this chair provide you a warm massage environment. The airbags compress all the pains while the 5 automatic massage programs provide Chinese, Thai, Japanese massages along with reflexology foot massage.
10. Inada HCP-10001A Sogno DreamWave Massage Chair – Black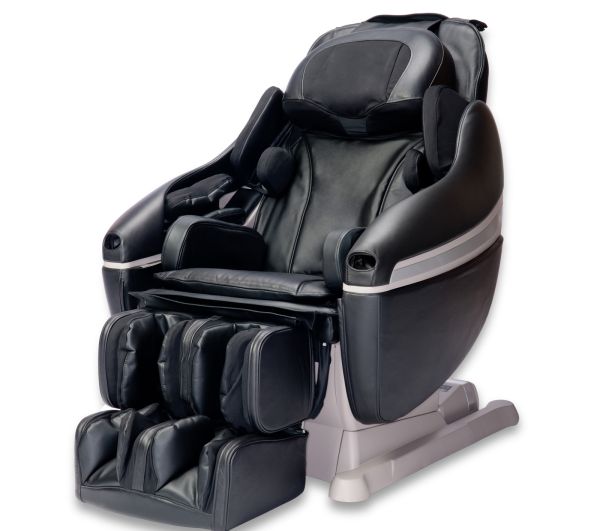 Price: $8,018.00
Manufacturer: Inada
This luxurious chair provides you the ultimate massage and therapy session. It has more massage coverage than other massage chair in the world. The massages provide relief and are very soothing. The DreamWave Technology is a gentle, 8 motion massage that resembles human touch and provides massage like a therapist. If your arms are tired of using laptop every day, then this recliner provides full arm shiatsu which includes 20 air cells massage in a rhythmic motion. It helps stretching of shoulders, back and neck and relieves muscle tension. It also comes with healthcare programs like morning and night-time messages that are especially designed for revolutionary massage. There are several automatic massage programs along with manual massage program options which allows you to create different, personalized therapy sessions.