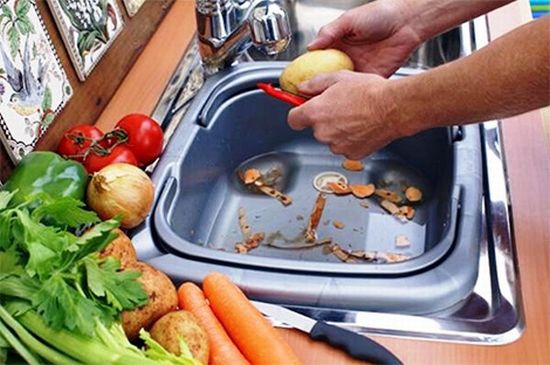 So you think green living is just limited to eco-friendly electronics and recycled products? Ever thought that kitchen sinks too can help you contribute towards saving the earth? Ask me how and the answer is the Removable Kitchen Sink by Hughie. The award winning sink that works on the principle of waste-water recycling and addresses the global concern of water shortage!

What's different? This eco-friendly, biodegradable sink collects 80 % of the gray water that normally goes to waste and allows you to put it to good use in the garden, to wash your car or for numerous other use around the house. A removable portable sink with a sturdy handle and a versatile design will fit in any kitchen. Its multiple-function traits sets it apart from the rest.
Price and availability: The Hughie removable kitchen sink with and integrated plug and pourer comes in many stylish colors and retails for $25.