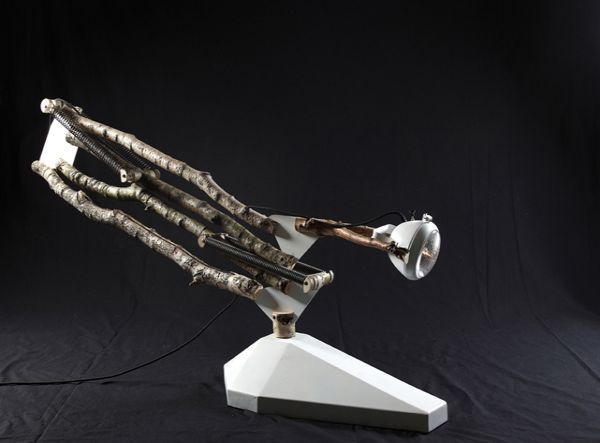 Anglepoise light, ever since its inception has managed to enter every household. The task light has been an inspiration for many and works on the constant tension principle of human limbs. The timeless design has been given an overhaul endless number of times but no one till date has managed to touch the aura of the actual design. Marco Iannicelli has taken inspiration from this classic and crafted the Happy Tree Friend.
The outline of this lamp has been framed using wood, steel, brass and glass. The arms have been made from real wood that lends an eye-appealing existence. The designer has tried to give the classic design an all new appearance by using wood in its natural form. It has not been smoothed or given a sleek exterior but has been used in its natural form which forms a special bond between nature and technology.
Happy Tree Friend is aesthetically appealing and comes wrapped with grace. The metal used is coated with powder, which is same in color as the outer skin or can alternatively be in contrast. The lamp can fit in all kinds of surroundings and will be a constant reminder of the ingenious creation.
Via: Marcoiannicelli