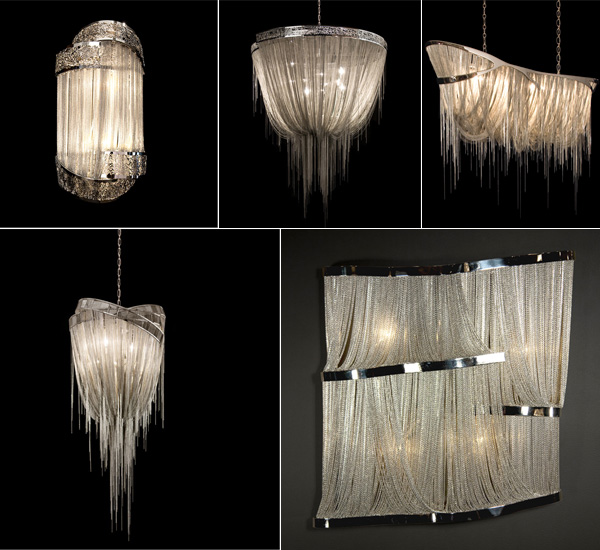 Here are 10 beautiful lamp designs by Hudson to light up those dark corners of your home and to make it all the more beautiful and elegant.

Mother Sconce: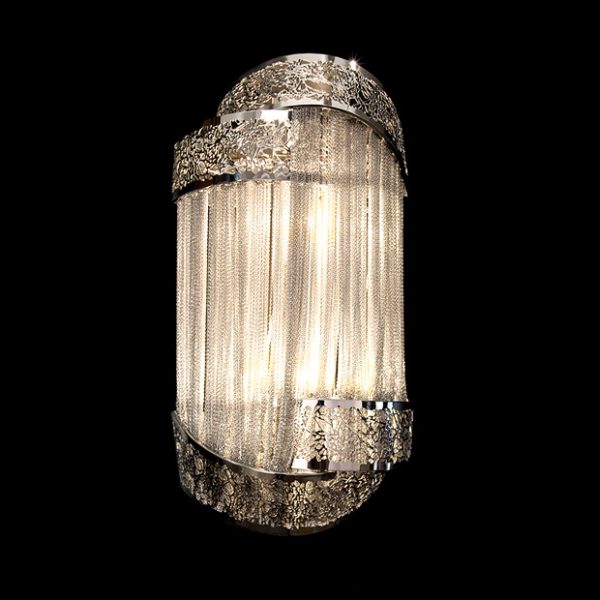 Mother Sconce is beauty personified. Ensconced neatly within its folds, the delicate tiara like structure at the top and bottom of the lamp adds a thousand shades to the chandelier. With beauty being its middle name, you can view the lamp with a difference. Look at the serenading layers of material covering the sides of the light, as subtlety peers trough the flimsy curtain. The lamp has been designed by designer Baran Baylar and is available in 10″W x 30″H and 20″W x 30″H sizes. The lamp is available in Nickel, Bronze and Gold colors.
The Black Dragon: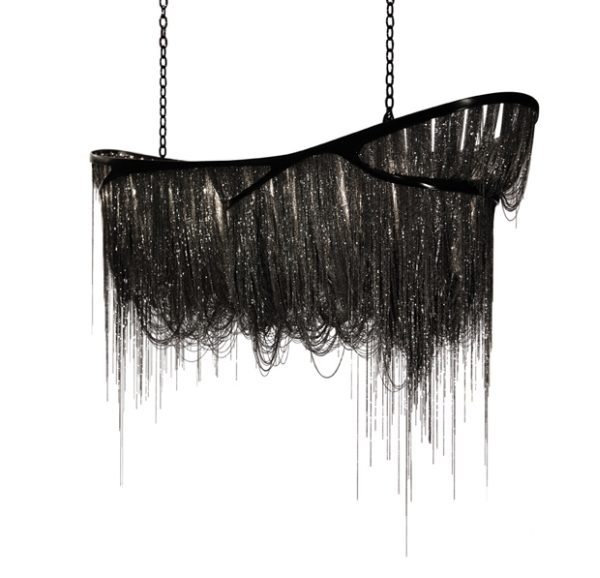 This lamp variety reminds me of the Dark ages, where everything used to be adorned in a shade of dark colors. With an elongated design to its name, the chandelier will not step back from wooing you with its raw beauty. Replete with drapes descending gently over your head, the Black Dragon Lamp will give you a feeling of utter bliss and serenity. Available in matte black frame with black nickel chains, the chandelier measures upto 76″L x 16″W x 25-30″H. You can fit about 8x candelabra bulbs inside this copious beauty.
Monastery: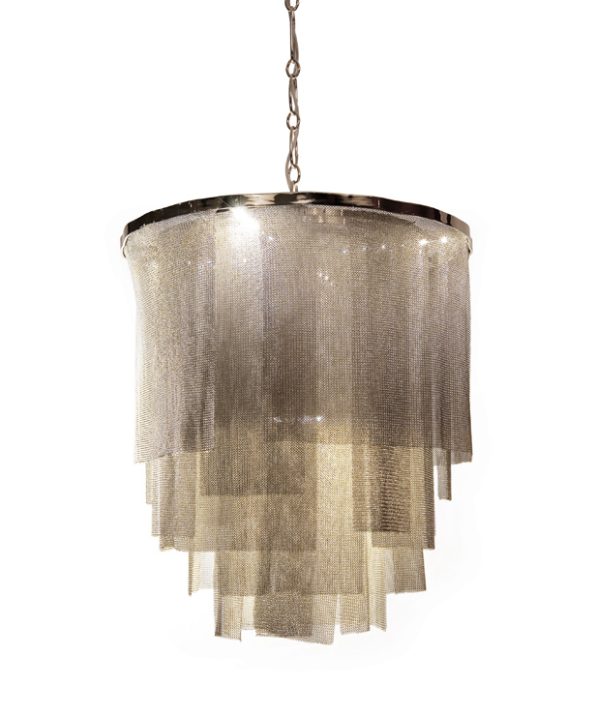 Designed by Barlas Baylar, the chandelier promises to make you lose yourself in its many folds. Encompassed with a gloss nickel frame and chain mail, you can see how many layers of beauty and elegance are hidden in the layers of the lamp. Available in incandescent or LED bulbs, these variety of chandeliers are not a very common type.
Atlantis Chandelier: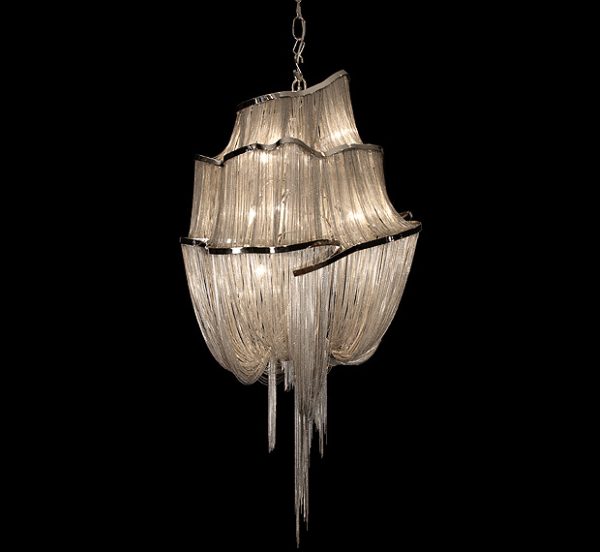 Created like the sails of a ship, the chandelier has been decorated with style and elegance. With many layers and levels added to the lamp, Barlas Baylar, has done a commendable job while making this lamp. Using nickel chains along with gloss nickel plated finishing to the lamp, you would stand amazed. The lamp uses 8x incandescent bulbs 25/40 W lights. You can have the lamp in the following sizes: 26″ x 20″ x 55″ H OA and 20″ x 20″ x 50″ H OA.
Charcoal Strip Sconce: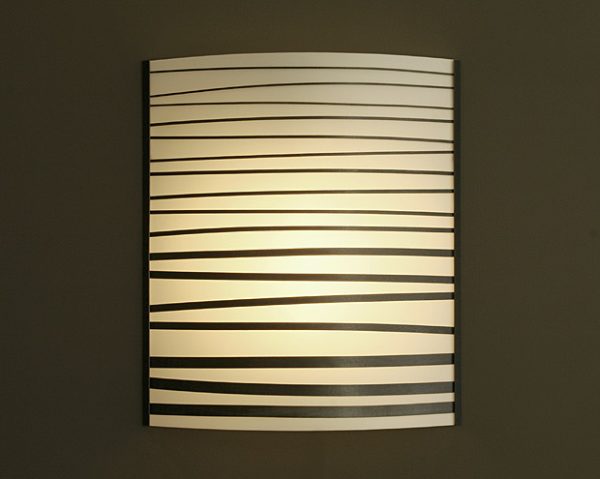 The Charcoal Strip Sconce is here to weave some color into your lives. Ideal for your walls, the lamp has a charcoal colored walnut veneer, which when displayed exudes a warm welcome to everyone around. Available in ivory or white acrylic, coupled with a charcoal colored stainless frame, the lamp by Ludwig and Larsen is a sure shot winner.
Black Forest: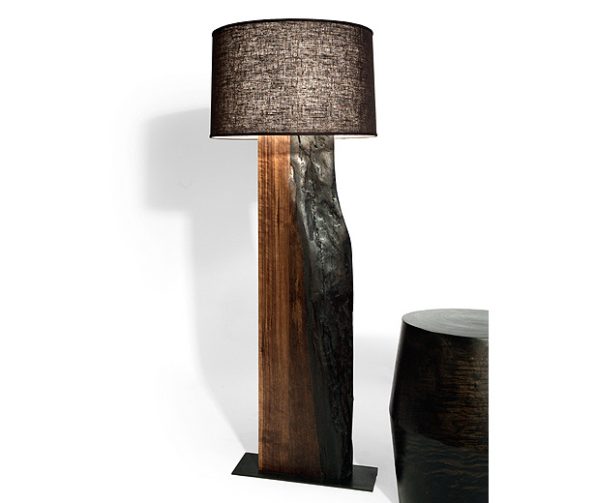 As the name suggests, the lamp is a version inspired from the rawness of the forest. Built with a lamp shade, and a block of wood, the lamp soothes your nerves with the close resemblance to nature. Built with a claro walnut base, a steel platform and a brown linen shade to call its own, the lamp would draw you close with its magnetic charm and sheer raw beauty. The base measures about 12″ L x 2.75″ W x 44″ H and the shade about 19″ Dia. x 12″ H.
Long Slim 1: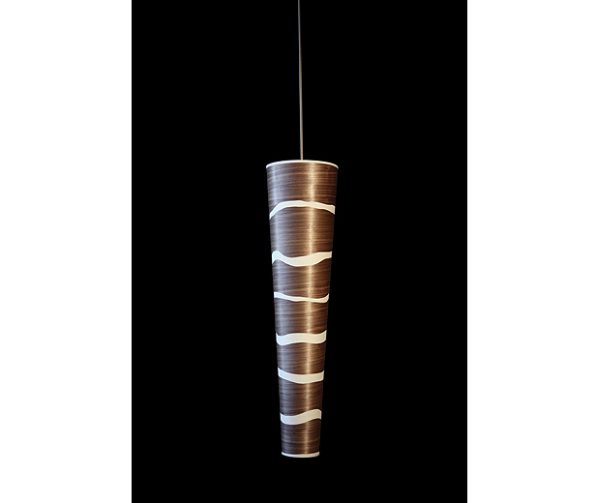 Ideal to hang in kitchens, and/or in places with long tubular structures, the long shaped lamp will magnify its beauty in the shape of a funnel. Design by Ludwig and Larsen, the design is unique and comes in a circular elongated design. The lamp can be custom made according to your choice.
Standing Light #1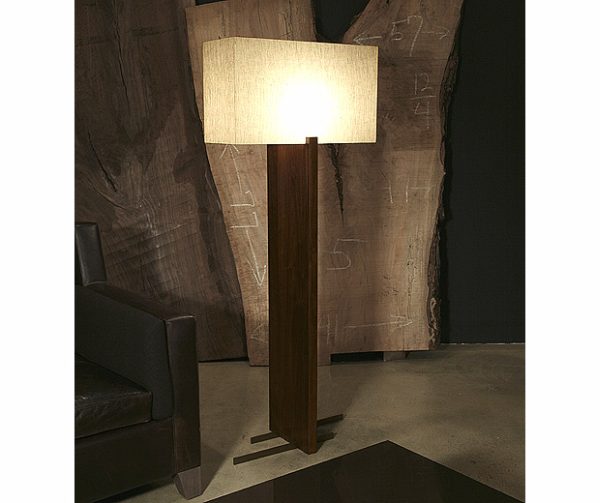 Deigned by Ludwig and Larsen, the design is as unique as possible. Made with an elongated piece of wood, with a wooden base, the design is surely worth envy. The lamp shade has been made with linen on ivory and white acrylic, while the base has been carved out of stainless steel.
FPHL120: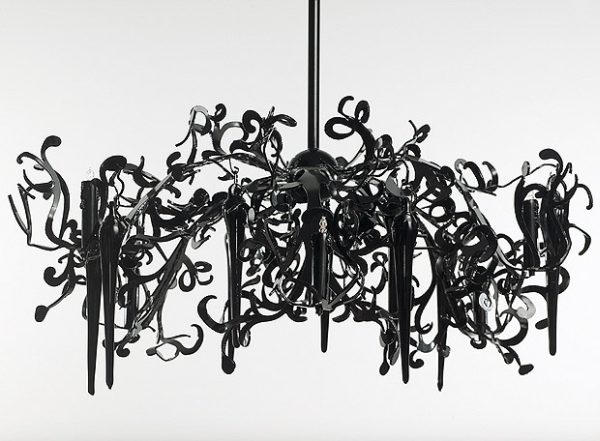 Bringing the power of beautiful flowers right to your home, the 47.2″ Dia x 19.7″ H sized chandelier exudes the sweetness of flowers coupled with an intricate beauty to call its own. With multiple flowers adorning your ceiling, you'd have people swooning all over your living room, not wanting to move an inch from their seats.
FPW30BL: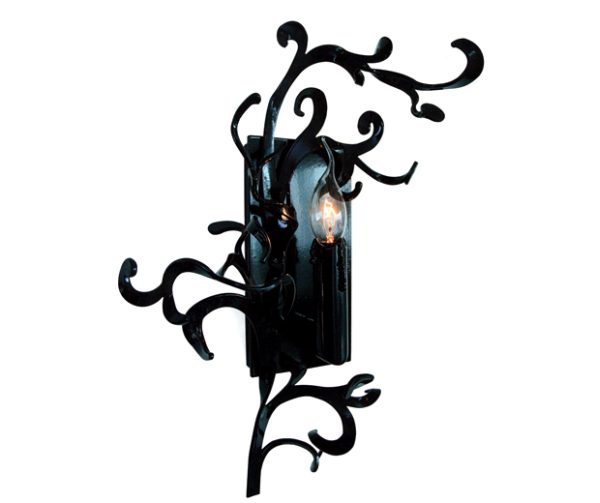 This chandelier will simply blow your breath away. Welded and moulded into a beautiful abstract design, the lamp is simply astounding. With a black color hue and a bulb giving out radiance to light up your room, the lamp shall carry forth the trend of decorating your home with the best and only the best.
Via: HudsonFurnitureInc