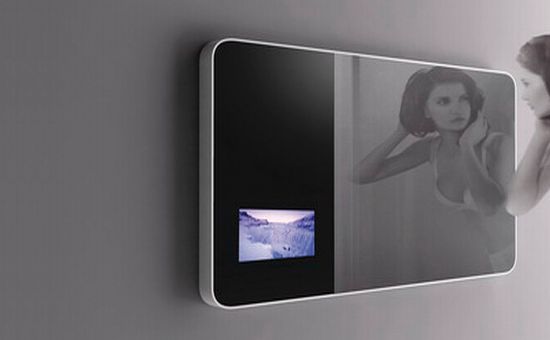 Pictured here is the multimedia Hi_Mirror by the Italian company Valli Arredobagno. A startling fusion of style, performance and looks! Striking yet simple! Designed by Gabriele and Oscar Buratti, this all-in-one multimedia mirror lets you look at your awesome reflection and watch or listen to your favorite media at the same time.
What's different? Hi mirror is a perfect combination of elegance and performance. Clock, a weather station, a radio, a television and a glass mirror combine together to make a hi-tech all in one multimedia mirror. The Hi Mirror will make you proud with its stylish and unique looks.
Price and availability: The high-tech Valli Arredobagno multimedia 'HI Mirror' comes in black or white lacquered metal. For more information on the Hi_Mirror, visit Valli Arredobagno.