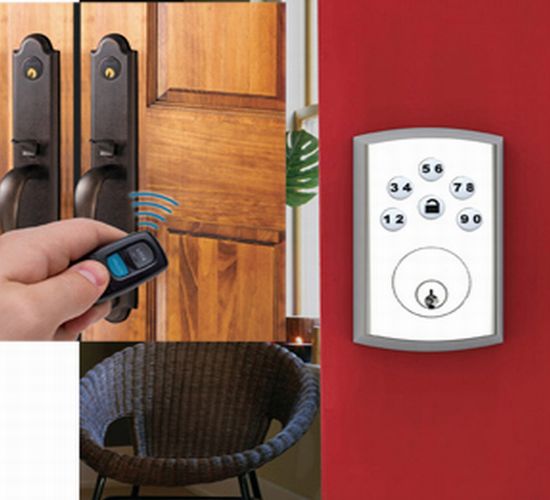 Indubitably hi-tech smart gizmos are being shown off at the CES 2009 even as you read this, but if you think that no company has come up with anything that will take care of your day to day problems then you're wrong. Black & Decker has come up with a smart solution to rid you of the worry of whether you locked up properly before leaving home. Yups, you guessed it right, we are talking about automated door locks that ensure complete security of your home.
What's different? Designed to tie into your home control and security system, each of the locks will feature remote locking and unlocking, door status notification and automatic arming and disarming. Also, there is a SmartKey that lets you quickly re-lock the door for added security.
That's not all; you can also tap it into the system via the web. So guys, no more wondering whether or not you locked up. You can check the door, and if it's not locked, you can take care of the business with just a click.
Price and availability: No info on price yet. However, you can expect the automated door locks to come by this summer.