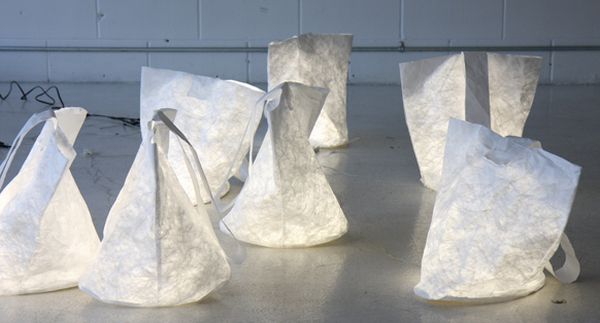 Available at molostore, the cool hobo bags are not something that you see everyday. These are the luminary bags inspired by the urban nightlife of Zona Tortona during Milan Design Week. The hobo bags not only light up the rooms they hang in instead can be carried away to get the grocery from the near store.
There are two kinds of hobo available-the hobo lantern and hobo felt bag. Hobo lantern comes to life with an energy-efficient LED light source glowing through its delicate pattern of translucent fibres.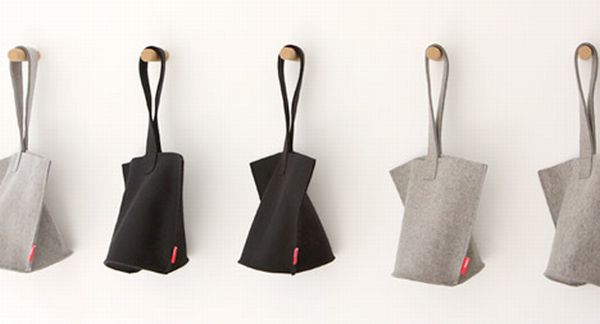 The hobo felt bags are made up of natural felted wool and are designed in geometry that creates a generous three-dimensional volume to make it look both visually unique and practical in its capacity. When the elliptical base transitions meet in a straight line at the bag's opening which fastens with hidden magnets, the bag illuminates. The hobo lanterns will be available on April 12, 2011 which is the first day of Design Week in Milano. Well, if you plan to grab one, make a pre-order now!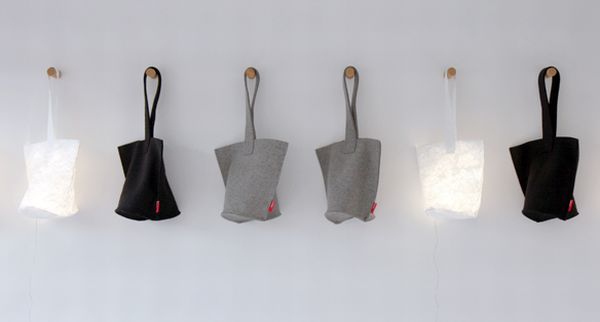 Via: Mocoloco