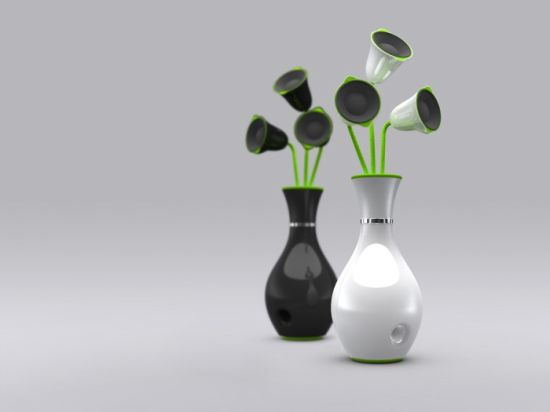 The Product: The modular lifestyle speaker is a cool home entertainment system that looks like a flower vase and comes with individual satellite speakers that can be adjusted to give a wider sound field according to user preference.
The Designer: Jason Tan

Factbox: The speaker comes with the individual satellites that look like flowers in the vase. The number of satellites can vary from one to maximum of three.

The Good: The cool flower vase like design with the glossy finish and the modular satellites (can vary in number according to the choice of the user) that spread music in different directions makes it one cool pick.
The Bad: Unfortunately, the lively speaker design is concept for now. The expectations are pretty high!
Via: Coroflot