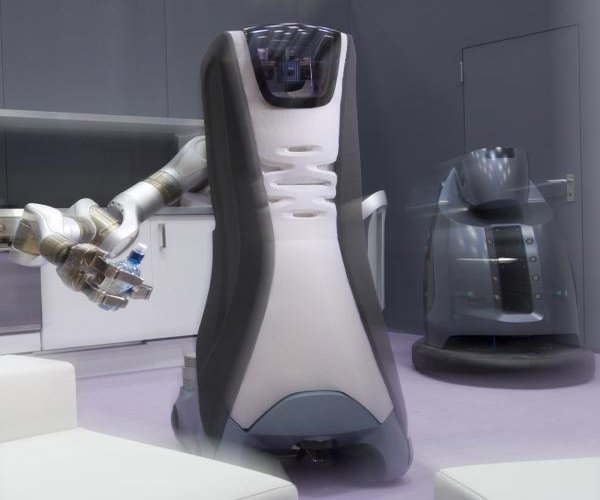 Have you ever thought of the time when household task wouldn't seem so much of an uphill task as it seems to most homemakers as of now? Well, the time is here with technology to help us out. Yes, you got it right. You now have support to do your household stuff and that also with robots. Check out these 10 robots that can take care of all household tasks for you, giving you the much needed free time.
ApriAttenda by Toshiba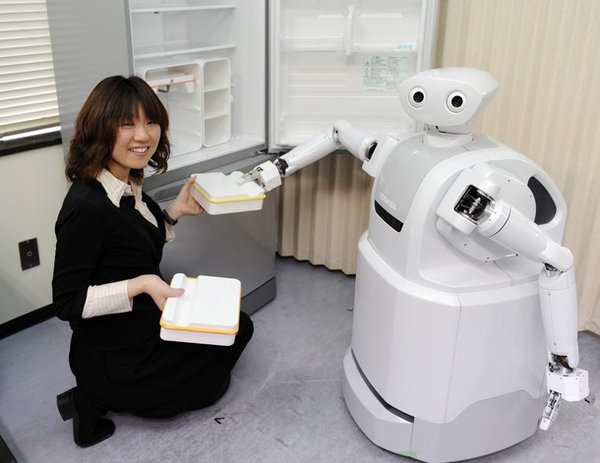 This is a housekeeping robot made by Toshiba. This robot has the capability of opening refrigerator door and picking up those heavy boxes for you. ApriAttenda is a 1 meter tall robot and can expand to become 0.3 meter taller to reach out to those high hidden corners. The hands of the robot are controlled with a wire and it has three fingers on its arms. Along with this, it also has a small CCD camera inside its hands.
uBot-5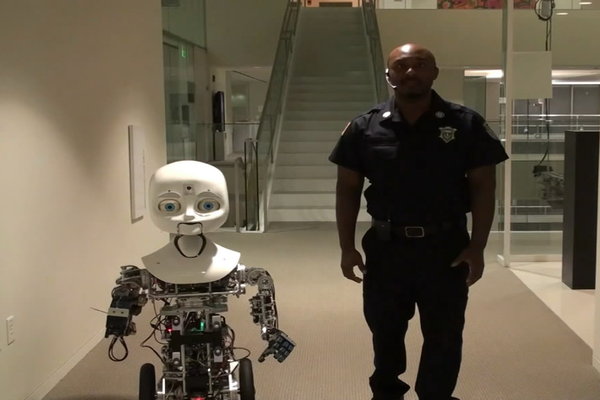 This is a small size robot called uBot-5 that has been developed by researchers at the University of Massachusetts. The main work of this home helping robot is to provide help to elderly people in their homes. This robot is fixed with an LCD screen and a webcam that has a wireless connection to the internet. It is programmed in such a way that in case of emergencies, it can dial doctors and reach for help.
The Motoman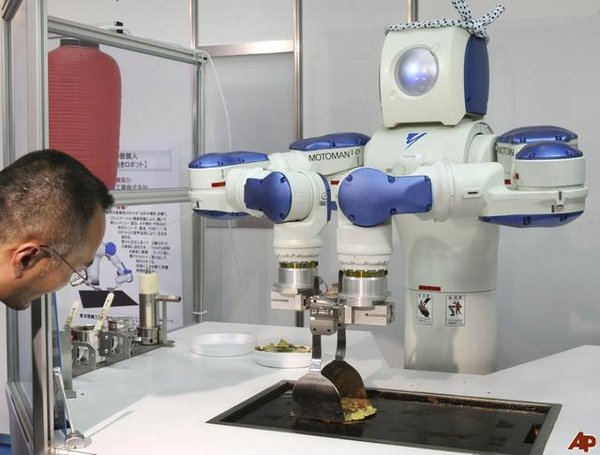 This robot can actually serve breakfast to you with pancakes and more. It is an extremely smart robot and can prepare batter for pancakes by putting all the items in a bowl and then pouring the mixture on to the pan. Before serving, the robot can even flip the pancakes and serve the dish with sauce or any other personal preference that you have.
Robo-sapiens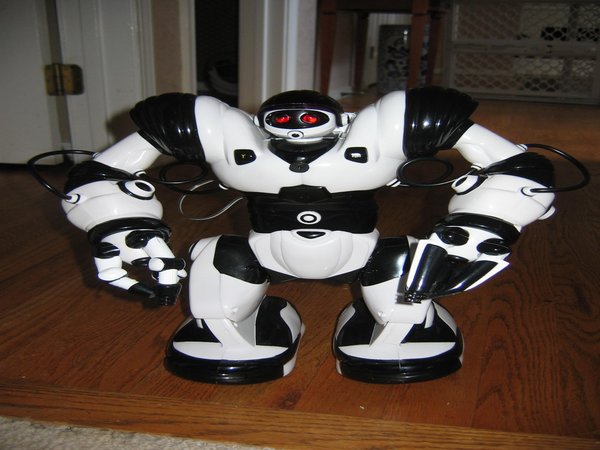 This can actually be termed as your robo sapiens that can help you by taking care of all your mundane household work. So, whether it is picking up plates and bowls from the dining table and then put the dishes into the dishwasher, it does it all. On the appearance front, it looks like a box and runs on wheels. The robot can easily move around the house and look at things with minute details, thanks to the cameras and lasers fitted in it.
Twendy-one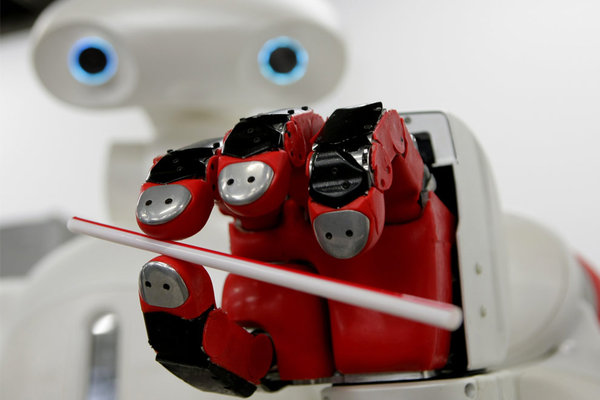 This is a 147 centimeter tall robot that acts as a completely useful help around the household. This robot is made of white metal and has been given blue colored eyes and red color arm joints. The robot has strong resistance and comes with built-in sensors, helping it withstand shocks. This robot has been developed by Waseda University of Tokyo. Of the various tasks that it can carry out, it can also help people handle different household chores.
Kitchen robot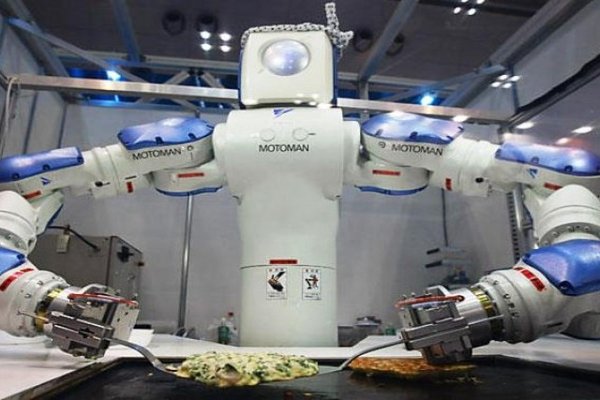 This robot is your helping hand in the kitchen. It can help you serve tea, wash utensils. It was developed by professors at Tokyo University. This robot makes life easy for human beings and can work in different environments with comfort and ease. So, if you are ever stuck in a situation where you are just not physically up to doing the household work, this robot is the right answer.
Care o Bot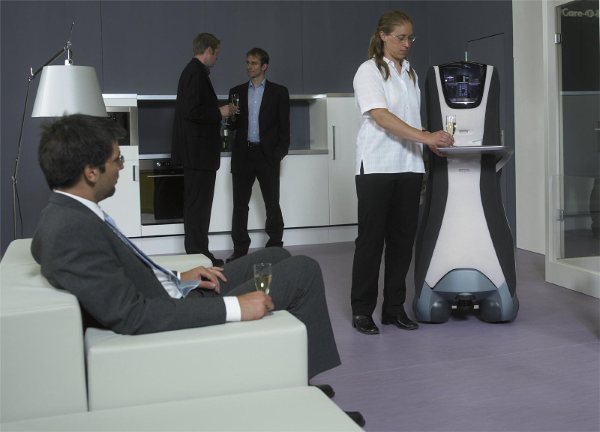 This is one robot that can handle all your household responsibilities with ease. It has the capability of serving guests and doing other human jobs. It is more or less error free robot.
Mechanical home maid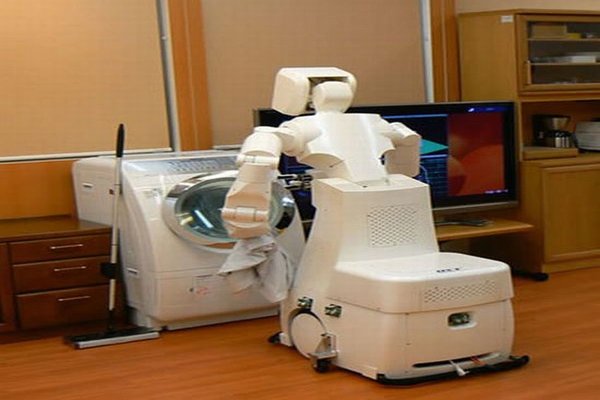 Yes, this robot can become your home maid and you don't even have to worry about sudden leaves. The robot can perform cleaning jobs and do the laundry for you. So, now you don't need to worry about your dirty laundry piling up.
Assistant robot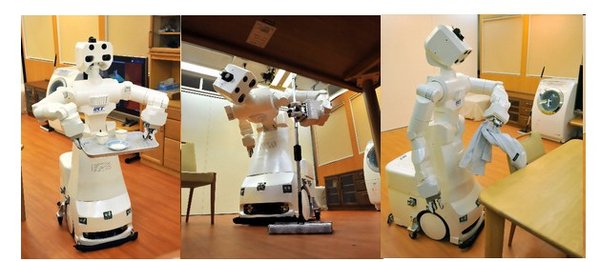 This is a strong robot weighing around 130kg. This robot can help you locate data very easily. It can also do a calculation that whether the job that has been performed was successfully executed or not. Along with this, it can also pick things up and clean floors.