Home theatre systems have always been the ultimate definition of luxury and comfort right there inside your home. A gigantic television screen complete with full blown speakers is what every film-buff or game-enthusiast is looking for. You can install one of these systems in your living room or allot an entirely separate room for it.
However, there are certain aspects one needs to consider while settling down for a home theatre. Especially for a first-timer, one needs to be educated a little bit about the additional equipment that may be needed. Also, you need to know that the spot you choose for your home theatre or DIY home theatre is the best one for it.
Factors to look for while zeroing down on a home theater system
Many people assume that the best of theatre systems, or any such product, comes only by spending huge chunks of money. While that may be the case generally, there is still some falsehood to it. You will realize that you can land the best one without having to spend a lot of money too, just look for the below-mentioned factors in home theatre systems.
Decide the room where you are going to place your system. If it is a large room which can accommodate many people, then go for a large screen with multiple speakers. If not, then an average sized system will suffice.
The type of home theatre you purchase is majorly influenced by what you intend to do with it. Know if you are going to use it to binge watch TV series or rom-coms then you may not need speakers with many amplifiers and sub-woofers. But if you are going to watch action movies, then invest in an HDTV. Some people only use it for playing games. Whatever it may be, invest smartly.
Look closely at the number of features you receivers possess, since they largely influence your speakers' performance. Don't get home expensive equipment with multiple features if you don't intend to use all of them. Stick to what you features and specifications you want and make your purchase accordingly.
Which are the best home theatre systems to consider?
Given the variety that occurs in the market, there are plenty of wonderful top rated home theater systems to choose from. Make sure that if you are looking to get a theatre system home, it must be only according to how you prefer it to be. 4 of the top 10 home theatre brands are mentioned below with their description for your better understanding.
1. Onkyo SKS-HT540 7.1 Channel Home Theater System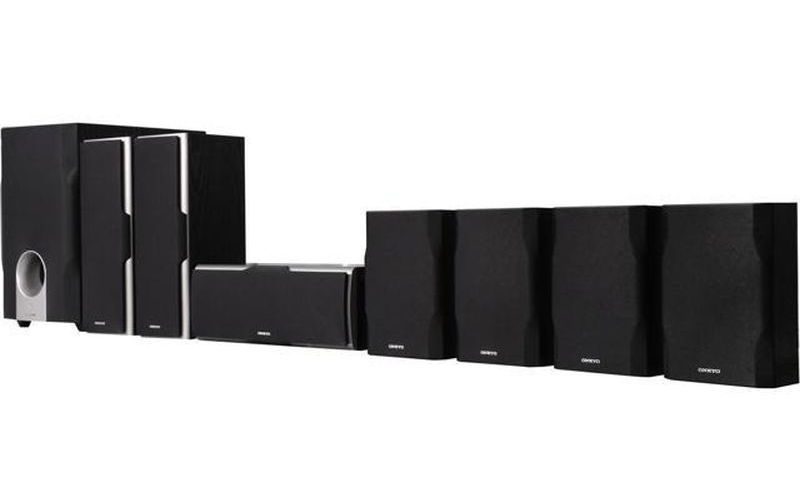 This system is specially made to fit any room of any size. The 230W sub-woofer is one of its amazing features and is definitely worth the price being paid for it. There are 8 speakers connected to the receiver and are quite easy to install even without professional help. The speakers come in a black wood enclosure which imparts a classy appearance to it.
2. Polk Audio RM705 5.1 Home Theater System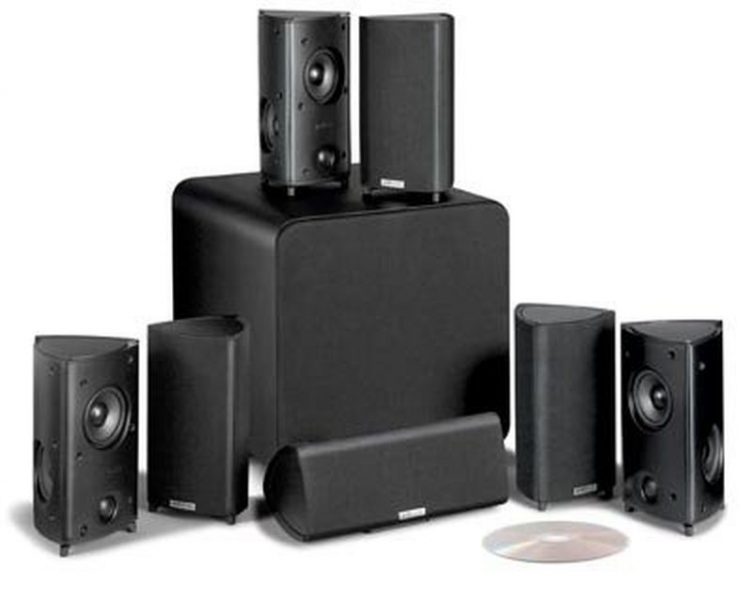 This a 5.1 channel speaker system designed for the ultimate modern home living room. The optimum quality performance coupled with a stylish and elegant design is the striking feature of this product. The clear and amplified detailed sound free of the booming effect and vibrations is what makes this system stand out. The glossy black finish blends well into any home décor and does not cause it to stick out like a sore thumb.
3. Bose Lifestyle 650 Home Entertainment System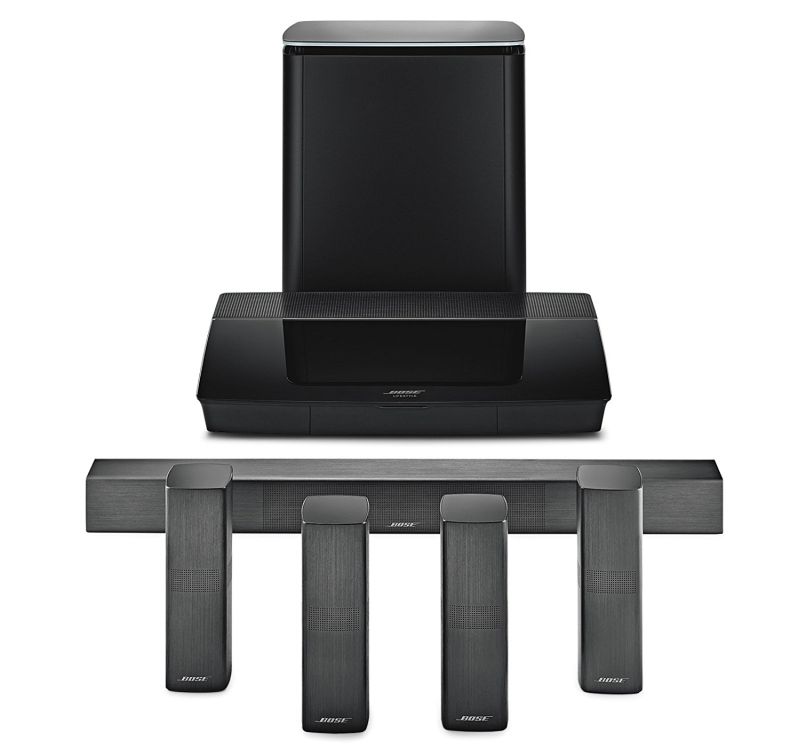 This system is designed for the creamy layer of the market since it sports the latest AV technology in its wake. The 21" soundbar speaker is what every home theater owner wishes for. The wireless speakers are responsible for upping the look of your home while performing at their finest level simultaneously. It has a good base module with plenty of input connections which make it a good option to consider when you are setting out to buy a home theater system.
4. Yamaha YHT-5920UBL Home Theater System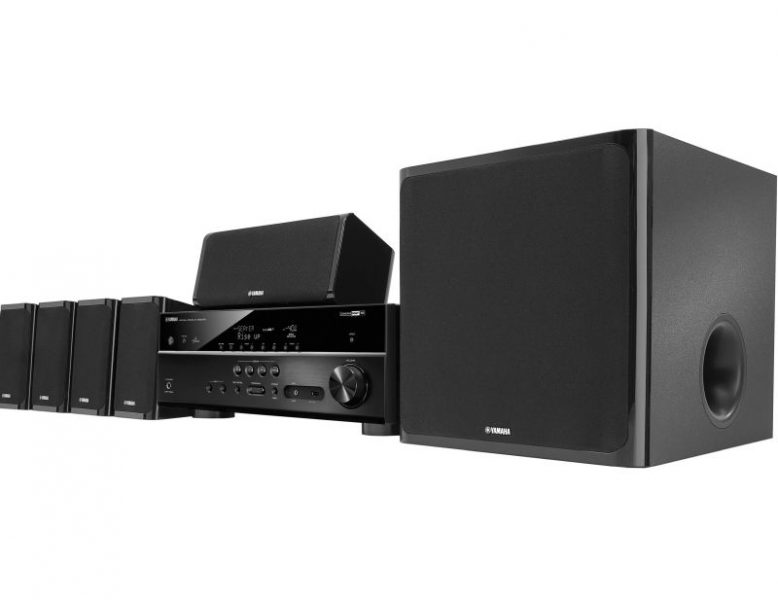 This product is technically built for people who are looking at home theatre systems for occasional use, and those who are not expecting a lot of music and sound performance. This speaker system does not take up too much space and is 100W sub-woofers with excellent bass quality. The 5.1 channel sound system is definitely a must-have if you intend to purchase a good, yet affordable, home theatre system.
In addition to this, you can even opt for DIY home theatre systems by investing in good quality speakers with sub-woofers. A DIY setup is usually less expensive and more durable than purchasing any other ready-to-use systems, even if they fall within the top 10 home theatre brands.
Where should you set it up?
Preferably, install your television at eye-level for convenient enjoyment. If you are setting it up above that, then have a wall mount that can be tilted at an angle.
Make sure that your screen is placed in the center of the wall. Although there is nothing wrong with placing it in a corner, it becomes difficult to keep speakers at regular positions for best sound effects.
You will need a power outlet and audio/video cables running in-wall from the television to the main power source. But this is only if you decide to wall mount your screen.
Place your speakers side by side, or all over the room depending on the number of speakers your home theatre system has and how good their sound amplification is.
CONCLUSION:
True that home theatres systems are a means of luxurious living, and that gives you all the more reason to invest in the best one. Ensure that you get home one of these systems as per your preferences and according to where you intend to set it up.
Having said that, don't hesitate to seek suggestions from people who have already purchased one of the top rated home theater systems. Ask them if they can help you out to choose the best one for yourself too. Read the product reviews before you decide to bring a system home, and you can rest assured you will land nothing but the best.