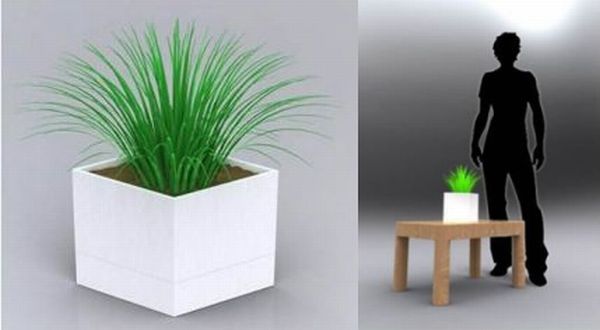 Designer/Manufacturer
Overview
House plant container is especially made for people who love keeping plants inside their house but want to get rid from daily watering. Its shape is designed in a way that allows multiple containers to be assembled in it to create interesting patterns. In addition, the container is highly aesthetic to suit any environment, such as houses, offices, hostel and hotels.
What's unique
House plant container is decked with self watering (water supplying) and water retaining (no leakage) properties. The factor behind these properties is a porous material that consists of jute and cotton. This helps connecting the water compartment to the plant compartment. Because of capillary action working behind it, the water from down gets transferred to the soil at top. Moreover, this lovely container is sufficient enough to hold small plants.
High Points
The lower deck of this container can be easily removed to be filled with water, which is sufficient enough to meet a week's water requirements of plants. The bottom of upper compartment features small holes to let in extra water trickle down in water compartment that can be reused again. This unique water container can also be placed over any flat furniture or surface.