Fashion is no longer about clothes and shoes. It's now on another level, which every homeowner is trying to catch up with. Today style is widely incorporated in homes, especially gardens. The patio garden is one of the areas people are expressing their sense of fashion. It's not a matter of how big your house is or the number of vehicles you own. The main concern now is how your patio garden looks.
As a modern homeowner, you want your garden to be pretty. However, you don't know where to begin. You may have been given specific suggestions, but you are not sure if they'll work. This article will help you answer your big question; how do I make my patio garden beautiful? Continue scrolling.
What to consider before styling your patio garden?
Not all ideas are applicable in your yard. Certain things must be checked first to give your garden a look it deserves. Here are elements to look at.
1. Budget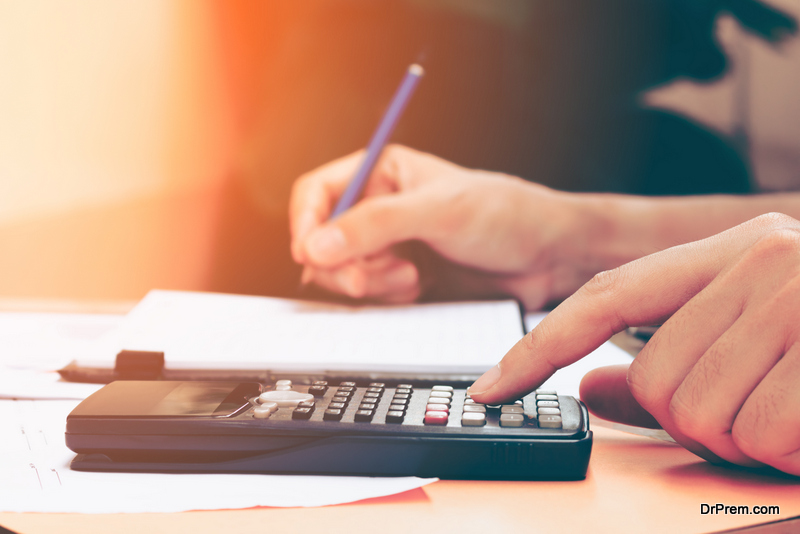 It's unrealistic to acquire a loan just to decorate your patio garden. There are countless ideas out there that can suit your budget. Go for cheaper options that are affordable. Consult with Baytown Pergola they specialized in patio cover installation.
2. Space
Bigger space creates room for excellent ideas, while small can limit your options. Even so, don't get discouraged. It's possible to make your patio garden beautiful also if your place is little.
3. Sense of style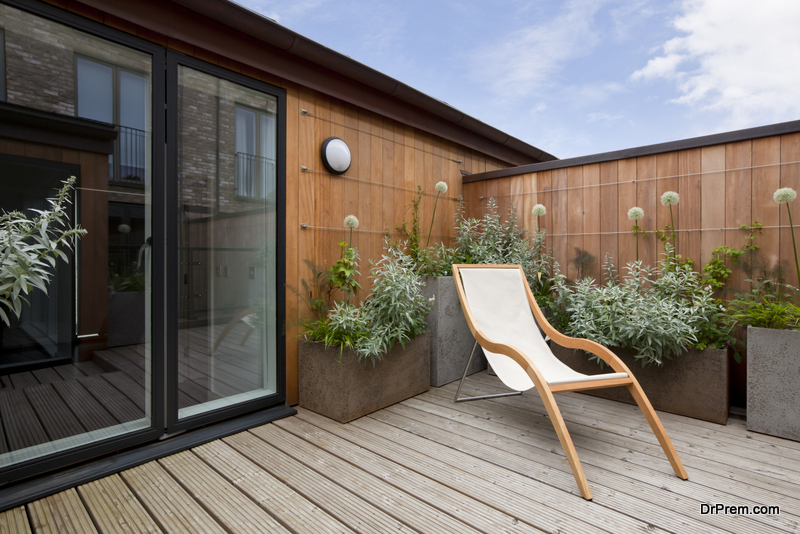 At the end of the day, it's you to choose the idea you'll apply to your garden. People have different preferences in terms of style. Whether you like stylish or straightforward things, make sure your choice shows your taste.
4. Main purpose
What inspires you to make your garden beautiful? Is it to show off, satisfy yourself, or you are tired of the old look? Having a clear purpose in mind will help you decorate your garden appropriately. You'll focus on achieving your goal, thus give your garden the appearance it needs.
5. Neighborhood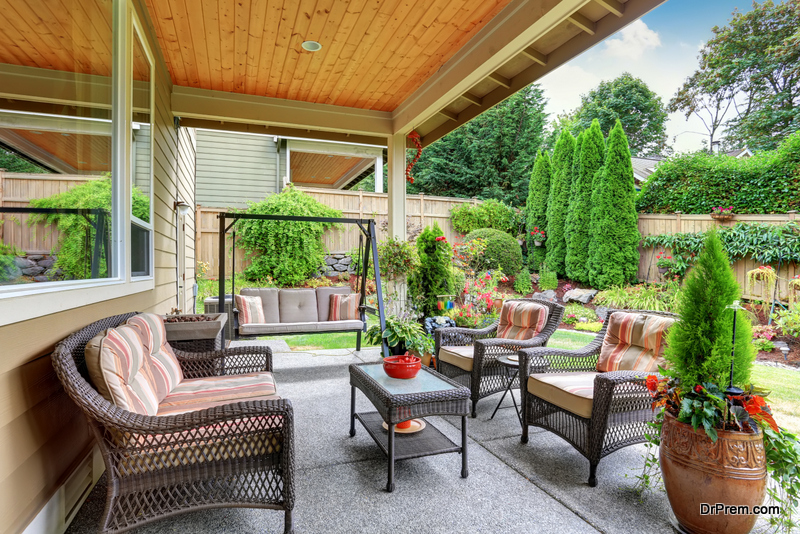 It's normal to feel out of place if your compound looks different from your neighbors. Observing your surroundings will help you know where you need to improve. However, don't misinterpret my point. It doesn't mean you copy your neighbor's style just because you want to be similar to them. No. Take your time to decide, but whatever you choose should not be extreme.
By now, you are informed of the factors to consider before making any change in your garden. Check out some of the choices you can pick.
6. Add color in your patio garden
Making your garden greener is an excellent move. There is an absolute beauty that colors add in the landscape. Look for any opportunity to enhance brightness in your space. Get rid of any old-looking item in your garden and replace it with a bright one. Warning, though, don't just throw colors of all kinds. Blend them nicely to give your place a fantastic appearance. Paint faded accessories and dull shades to give your garden a lively picture.
7. Add cover-ups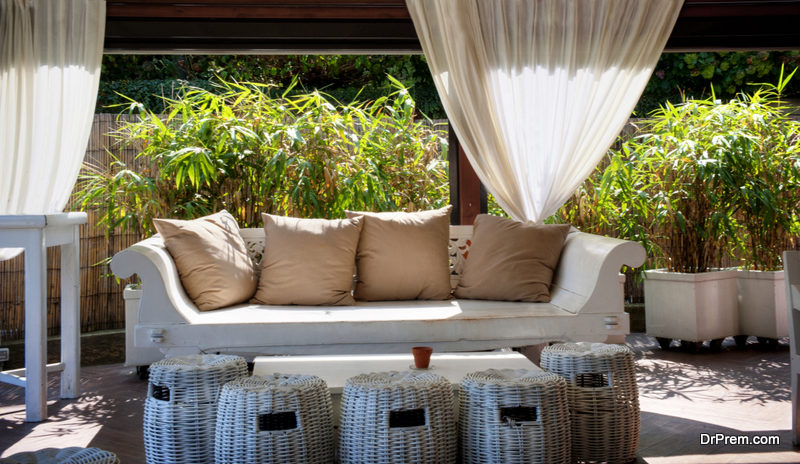 Having cover-ups in your garden is an idea that can never disappoint you. Covering your garden with a canopy, outdoor umbrella, and Baytown pergola makes your space appear bigger. This is a good option if your garden is small and you don't want others to notice. You can also decide to surround your patio with a wood-wall. These structures will turn your garden into a room of its own. It'll be like taking your inside-outside, and this is the way to go for your garden to look beautiful.
8. Plant in your garden
Are you in love with plants or flowers but you don't know how to express it? Planting plants in your garden is what you need. Plants introduce a natural atmosphere in your garden. Shorts are easier to maintain and appealing to the viewers. You wouldn't want your garden to look like a forest by using large plants. If you like groceries, you can make this project a source of food. You can plant tomatoes, carrots or cabbage. However, this is only applicable to individuals who have an interest in gardening. Even if you choose to plant veggies, you should prioritize maintaining the beauty of your patio garden. Having flowers of different types can also work.
9. Introduce lighting structures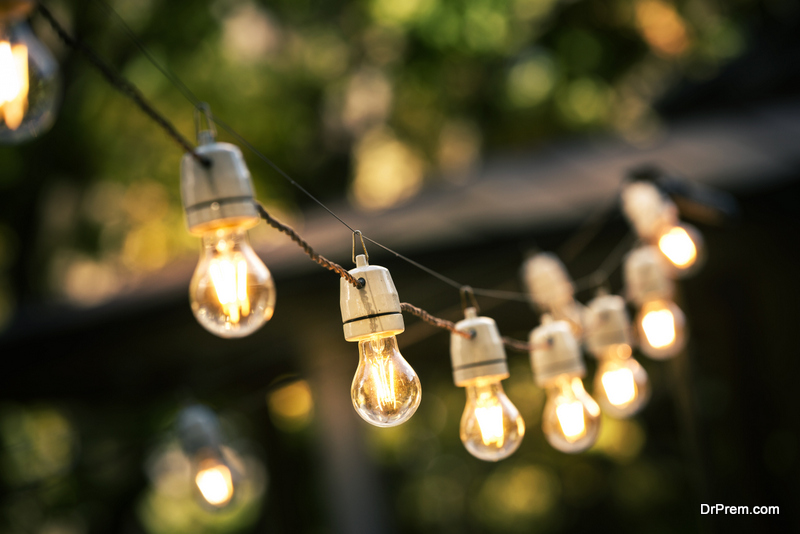 Lighting can do more than just brightening your place, but if you do it in style.  Give your patio garden a warm look by adding lighting structures such as a chandelier. Ensure your lighters are strategically positioned to bring out the beauty. Preferably hang wire lights on the wall or your patio pergola. However, its presence makes sense at night. So, take advantage of this by calling over your sweetheart and have a romantic dinner date. You'll be surprised how your partner ends up choosing your place over a restaurant when deciding to eat out.
10. Choose a theme
The theme of your patio really matters. Make sure you have a simple and uniform structure scheme. Overdoing your decorations will complicate things instead of making it beautiful. Have less detailed accessories if your garden has a natural setting. Likewise, they have modern items if the arrangement is stylish. The point is, your layout should be alike. Anyone looking at your patio garden should be able to understand what your theme speaks out.
11. Add water features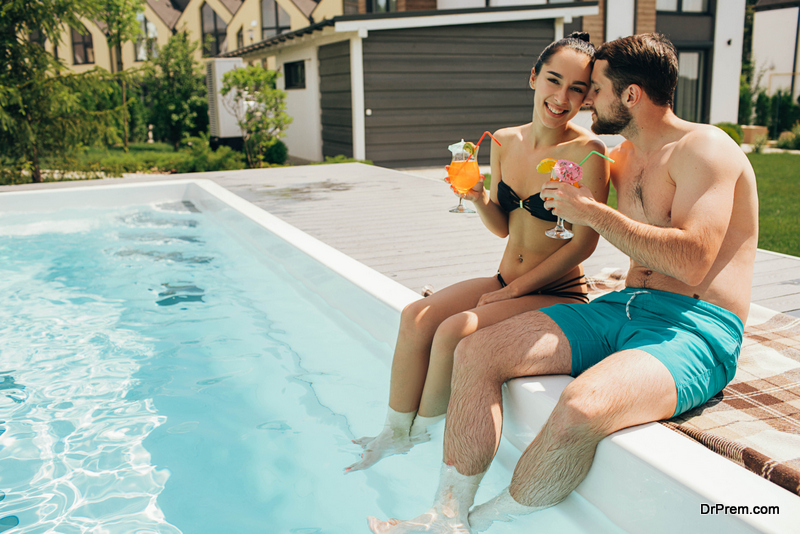 As they say, 'water is life.' There are various ways of introducing a water-like appearance on your lawn. It depends on how you want it. Do you want it to be small, big, classic, simple, or detailed? As much as your taste matters, what finalizes your decision is the space available. The swimming pool is a perfect idea for someone with a big patio. It'll give your space a relaxing mood. For the small patio, building a small sink or putting a simple fountain is enough. There is no need to drain yourself brainstorming for great ideas that are beyond your capacity.
The Bottom Line
The patio garden is an important section. It determines the general view of your home. Nothing is worse than having a pretty house with an ugly and disorganized garden. The least we can do is provide ideas to you. The rest is your responsibility. So, grab this opportunity and make your patio garden beautiful!
Article Submitted By Community Writer