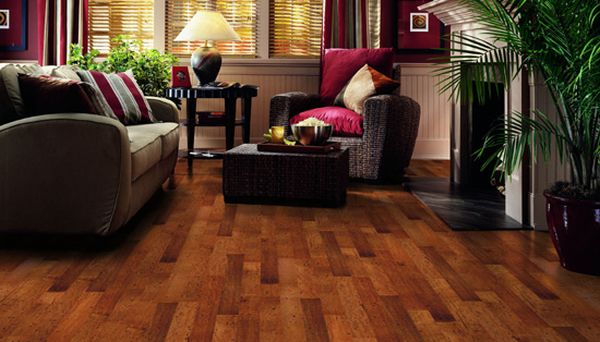 Introduction:
Hard wood flooring not only provides warmth to a house, but also attributes vintage beauty to it. These hardwood floors do not require constant attention. But in order to maintain them you need to clean them properly. Periodic cleaning can do wonders for your wooden flooring; keeping them as good as new and in the best condition.

Things you need:
1. Soft bristle broom
2. Vacuum
3. Floor duster
4. Cleansing solution of your floor type
5. Micro fiber covered mop or terry cloth rug
Steps for cleaning:
1. Sweep wood floor with a fine bristle broom or vacuum clean it as often as possible. In this manner wood is protected from scratching and scaring.
2. Look out for the kind of seal on the wood floor. Seals are generally of two types: Surface seal- it is shiny and has a polyurethane, water, or catalyzed finish. Penetrating seal- it is matte and has an acrylic, wax, or oil finish.
3. Use a floor cleaner according to your type of finished wood. Talk to the manufacturer for the instructions of cleaning and caring for specific kind of flooring.
4. Clean your floor with the cleaner using a soft clean cloth or a terry cloth rug.
5. Use carpet runners or rugs in high traffic areas and use pads under furniture. But don't forget to vacuum clean these, in order to prevent the dust from collecting and causing scratches under the carpet area.
Tips & warnings:
Ammonia or bleach should not be used for cleaning, as it will make the wooden floor dull and shine less.
Water spills should be removed as soon as possible, as excess water can ruin the wooden floor.
Cleansing solution should be checked first. Use it on a small area to test it.
Soft bristle brooms should be used.
Heavy objects and furniture should not be dragged on wooden floors.
Via: eHow