Want to know what to do when your bathroom is looking tired and ready for a refresh? When it comes to redoing your guest or master bath, there are a lot of things to plan for including budget, style and cost. What a lot of homeowners forget to consider is just how their bathroom countertops will be used as well. Your lifestyle and grooming habits should definitely come into play when deciding on new countertop materials, as picking the wrong type could leave you with a ruined or unsightly surface. Follow along and we'll give you a few easy ideas about how to decide on the best kind of counter stone to meet your needs in the bathroom.
3 – Ways to Determine the Countertop that is Best for Your Bathroom
1. Family Bathroom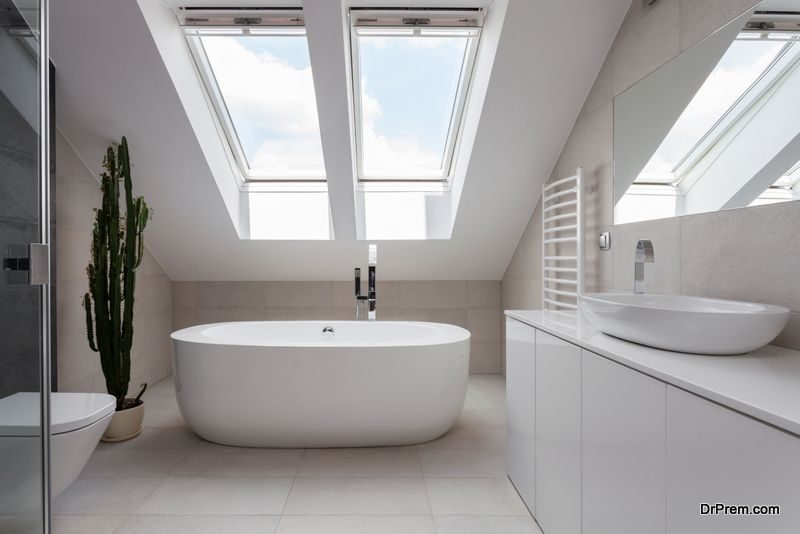 Talk to any adult, and they're sure to possess a bathroom horror story to tell you. Art projects, experiments and various levels of ick usually land on bathroom counters when you have children in the home. For that reason, it's crucial to use a sturdy counter in your bathroom that can stand tall against rough and tumble kids and teens, as well as a top that's simple to get looking like new.
The material
Marble, though gorgeous, should absolutely not be considered for bathroom counter tops in family bathrooms. Even when sealed, they are more likely to chip, scratch and stain, and even moreso when they are used by messy bathroom people. In fact, all counter tops with a porous material, like slate or other natural stones, should most likely be ruled out for these high-traffic, high use areas. Germs and bacteria can get into blemishes in the top of porous materials, giving you a bathroom countertop that's never perfectly clean.
If you're looking for a durable, easy to clean and sanitize counter choice, quartz is a great choice for the whole family. Quartz is an engineered substance, made of almost 90 percent naturally-occurring stone and 10 percent resins to create a one of a kind surface. It is a simple to care for top that can be washed with water, soap and a rag and it does not need everyday cleaning. Since it's an engineered stone, it comes in a multitude of colors and finishes, that can be utilized as a nice addition for kid's bathrooms. If you're thinking about redoing a bathroom for a young girl, hypothetically, there are varieties of quartz slabs with crushed glass to create a cool glittery effect.
One last thing to consider in bathrooms used by small children, is to choose a countertop with rounded edges. Little foreheads find sharp corners easily, and a softer edge will help to minimize bangs and cuts. Natural stone slabs with sharp corners also easily chip, so no matter what type of countertop surface you choose, be sure to make rounded edges part of the plan.
2. Beauty Maven Bathroom
Self-tanner, hair dyes, nail polishes … nothing is out of the question when it comes to creating your most beautiful you! Beauty mavens often use their bathroom sinks as ground zero for drippy hair dyes, messy self-tanners and a variety of other permanent and semi-permanent beauty potions. As a result, non-porous (read: stain-resistant) bathroom countertop surfaces will be the best choice for any seasoned or budding home beautician.
Quartz is an excellent option for beauty maven bathroom countertops as they are non-porous, and easily resist staining left by drips and drops. Unlike natural stone, quartz is tough to scratch and chip, so you won't have to worry about your exploded eyeshadow palette settling into unseen cracks.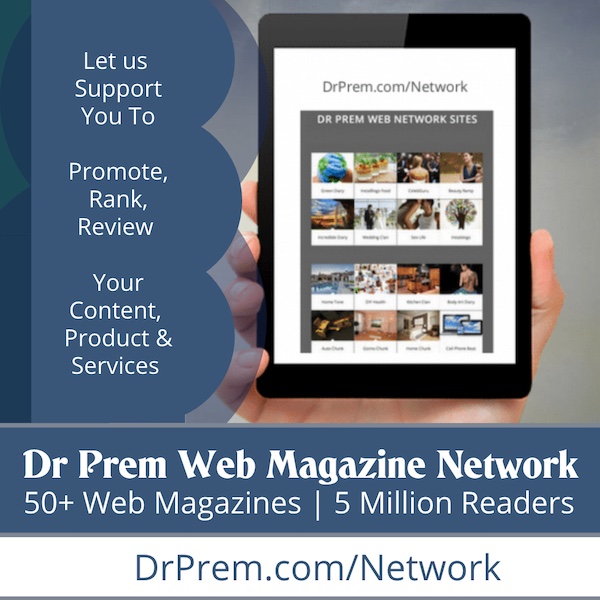 Still want the look of marble to finish off your glam girl bathroom, but don't want to worry about ruining its fancy finish? No worries, quartz can still do that. There are many varieties of quartz slabs designed to mimic your favorite marble patterns so you can get the high-end look you crave while still enjoying its durable, non-porous features.
However, hairstylists take heed; quartz isn't able to withstand the direct heat of curling irons, flat irons and wands as well as most natural stone. The resins in quartz can become ruined by high heat, so take extra precaution and always use a heating tool mat underneath when in use. Natural stone surfaces are more resistant to heat, so if you find that heating tools are more important to your daily regimen than messy makeup applications, then perhaps a natural stone bathroom countertop is the right choice for you.
3. Master Bathrooms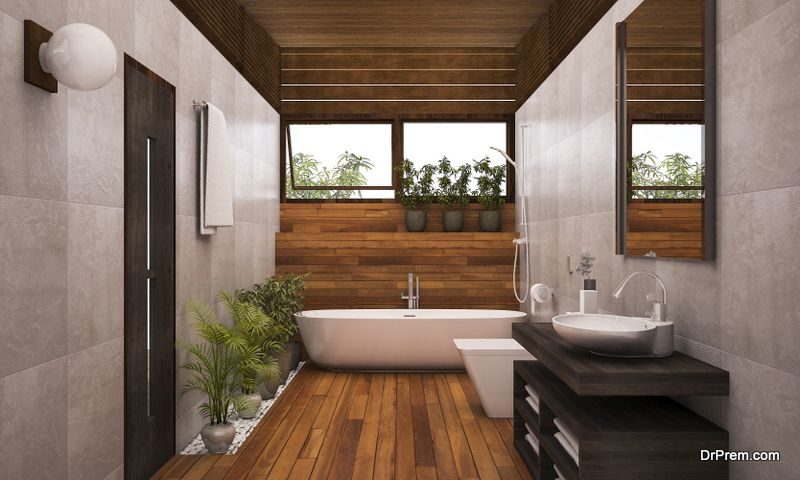 Sharing a countertop space with your spouse or significant other? Careful adults looking for an upscale bathroom finish can consider natural stone surfaces. With the proper sealing and care, high end materials like marble and slate can create a spa-like, luxury feel that you and your significant other will love..
Granite is an excellent choice for adult couple's bathrooms, as they offer the high-end look you crave, but can also withstand heat and resist staining. They require sealing every six months and are still susceptible to chipping, but overall, granite makes a beautiful choice, and offers the perfect level of durability and ease for adult use.
If you're intending to sell your home in the near future, installing marble or granite countertops is also a safe option for your master bathroom. By using these highly sought after, high-end materials you'll be sure to see a return on your investment when it comes time to sell your home. Be sure to pick a stone slab in a safe color and pattern (like white or gray with subtle veining) for the most universally pleasing option. It will look nice and work well in the short term, and help you to create a refreshed bathroom look on budget.
Tile is also a classic choice for bathroom countertops, though homeowners are shifting away from this material due to the grout easily staining. No matter what your lifestyle, natural stone and manufactured stone are the best bets for upgrading your bathroom countertop for a high-performing, beautiful look you'll be sure to enjoy.
Article Submitted By Community Writer