Black ants are common in homes during the spring and summer months, but they can invade your kitchen or bathroom at any time of the year. The good news is that with a little effort, you can rid your home of little black ants and then take steps to make sure they don't return.
Black ants come inside in search of water and food. Even the smallest crumbs or smears of food on your floor or countertop can be enough to attract ants. They are most attracted to sugary and starchy foods. You can take the following steps to eliminate little black ants in your home.
5 – Tips to Eliminate Little Black Ants in Your Home
1. Locate the Ants' Entry Point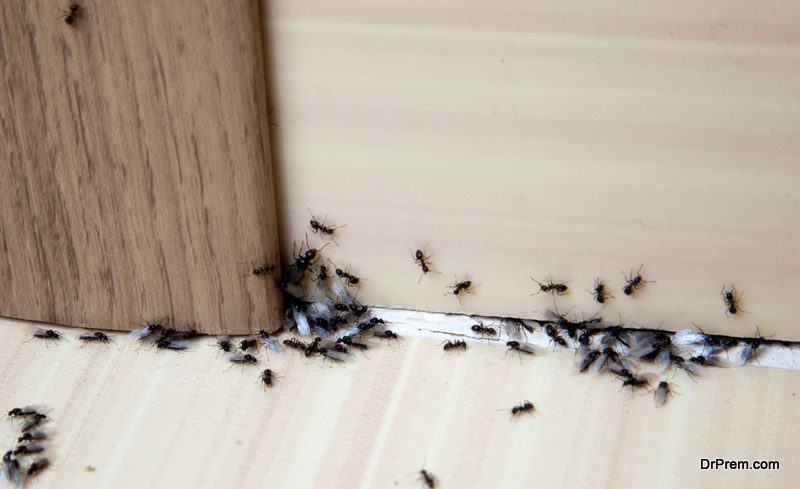 Ant colonies send scouts to check your home. You may see only a few ants, which are the scouts, at first, but suddenly, you could be faced with an invasion. Follow the trail of ants to determine if you can find where they are entering your home. Since ants are little, they need only a tiny opening to enter. Once you locate how they are coming in, seal the hole or crack.
2. Do a Thorough Cleaning of Your Kitchen
Clean your kitchen completely. Take out all items from your cabinets and wipe all surfaces before putting items back. Clean areas you may not get to often, such as under and behind the stove and refrigerator, and under any countertop appliances, such as the toaster, blender, or microwave. Wash all surfaces, preferably with a cleaner containing citrus extract. Ants do not like the smell of lemons, oranges, and other citrus fruits.
The smallest crumb of food can attract ants. Make a habit of cleaning your kitchen each time after eating. Wash your countertops and put away food in tightly sealed containers or plastic bags. Wash dishes, including pots and pans, or put them in your dishwasher.
3. Keep Eating to One Room Only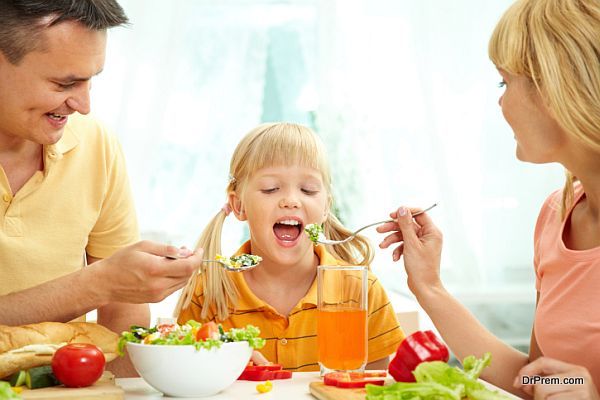 Ask your family to refrain from taking snacks and other food items into the living room or bedrooms. By keeping eating to one area, you avoid having crumbs throughout the house and can keep ants to a limited area, which makes it easier to attack an infestation.
4. Dry Sinks and Tubs at Night
Besides food, ants might enter your house for water. A few drops of water at the bottom of the sink could be enough to attract ants. Wipe sinks and tubs dry after each use and check them before going to bed to make sure you don't find any standing water. Even a glass of water left on the counter or your pet's water dish can attract ants. Fix any leaks under sinks or contact a plumber for repairs.
5. Use Ant Bait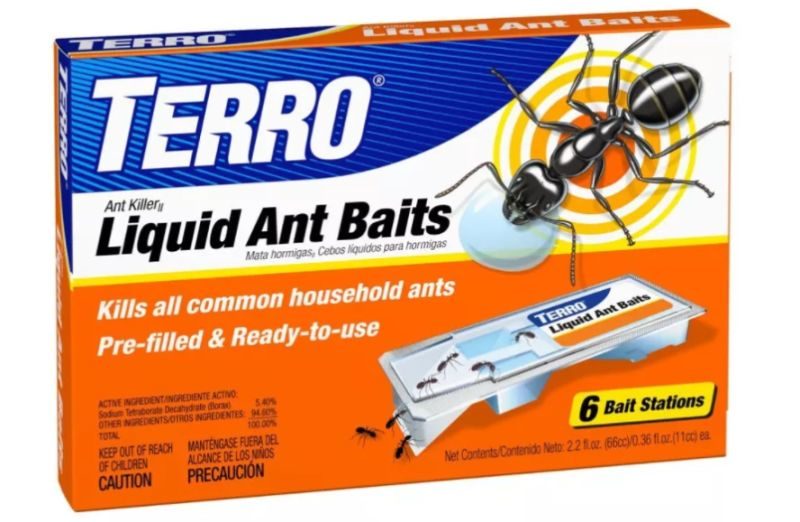 Ant bait traps have a sticky, sweet liquid that contains poison. The ants eat the poison and bring it back to their nest where the poison works to kill the colony. Set these traps in locations where you have seen ant trails.
If you continue to see ants after taking proactive steps, you may need to call an expert to inspect your home. A professional can spot potential problem areas and use other methods to exterminate ants so that you can enjoy your home without dealing with ants.
Article Submitted By Community Writer