There are nearly 667,000 electricians working throughout the United States. Are you considering hiring one to help you with your home?
There are certainly lots of electricians for you to choose from. Are you worried about finding a good home electrician to help you with your specific issues, though?
If you need help choosing the best electrician for the job, keep reading. Listed below are some helpful tips that will make it easier for you to sort through your options and make the right decision.
 6 – Signs You Need to Hire an Electrician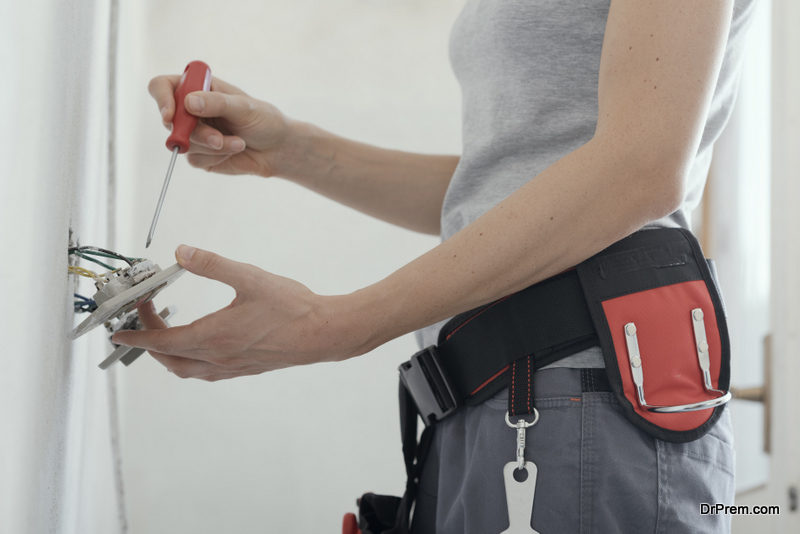 It's not always easy to tell if an electrician is the best person to handle a specific home improvement task for you. If you're on the fence about whether or not you need to hire an electrician, here are some signs to be on the lookout for:
1. Your Lights Flicker
Do your lights flicker on and off when you run appliances or have a lot of devices plugged in? If so, this could be a sign of a wiring issue.
2. You Have Singed Wires
Take a look at your fusebox every couple of months. If you ever notice any wires that are singed or damaged in any other way, you definitely need to call an electrician.
3. You Notice a Burning Smell
A burning smell can be indicative of a serious wiring issue. If you notice such a smell and trace it back to your fuse box, turn off the power to your house and call an electrician right away.
4. You Hear a Buzzing Sound
Do you hear buzzing near your light switches or power outlets? This can be a sign of a simple issue, like a loose screw terminal, but it can also indicate a bigger problem like shoddy wiring.
5. Your Wall Outlets Are Warm
When you touch your wall outlets, do they feel warm? If so, that could be a sign that you're dealing with faulty wiring.
6. You Have Frequent Circuit Breaker Trips
The occasional circuit breaker trip isn't a huge deal. If it happens a lot, though, you may be in need of new wiring or other improvements to your homes electrical system.
How to Find the Right Home Electrician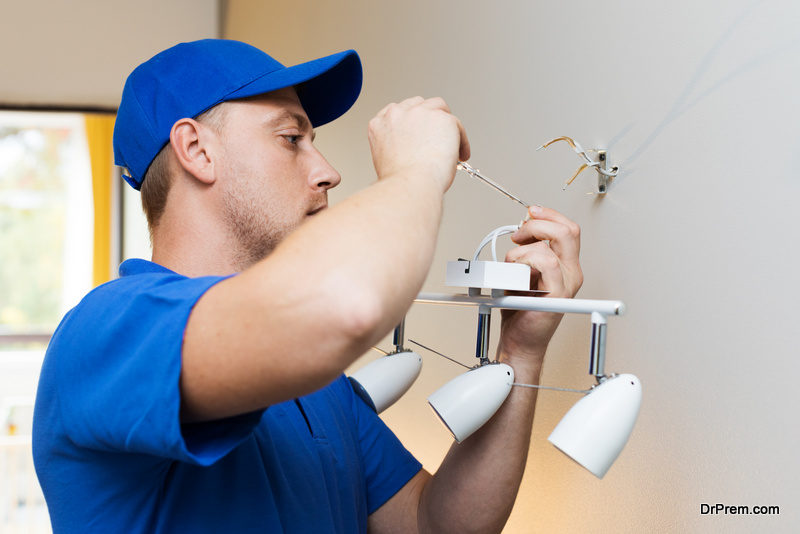 If you notice any of the above signs in your home, there's a good chance an electrician can help you out. Keep the following tips in mind to ensure you hire the right electrician for the job:
1. Ask for Recommendations
A good starting point is to ask for recommendations.
Do you have friends or family members who have had electrical work done recently? If so, find out which electrician they hired and whether or not they're happy with that electrician's work.
If you know anyone who is a contractor or developer, they may also be able to put you in touch with a reputable electrician.
2. Learn About Their Experience
When you have a few contenders on your list, contact them or do some research to learn more about their experience.
Find out how long they've been working in your area. You may also want to find out whether or not they have experience handling the type of issue that you're dealing with in your home.
3. Verify Their License and Insurance Coverage
Always make sure that your electrician (and any other professionals you may be hiring to work on your home) are licensed to work in your area and have adequate insurance companies.
Obtain a copy of their license and insurance card and check to make sure they're up to date. You may also want to make a few phone calls to verify the status of their license and ensure their insurance policy hasn't lapsed.
4. Ask for References
It's always a good idea to ask for references, too. If the electrician you're considering hiring is actually worth hiring, they will have plenty of satisfied clients with whom they can put you in touch.
When they provide you with references, be sure to reach out to those references and verify that the electrician did good work.
You may want to look at the online reviews of the electrician you're considering, too. This can help you get a better idea of the type of work they do and whether people and generally happy with it.
5. Find out Who Will Do the Work
It's not always the electrician you talk to during your first meeting who will do the actual work on your house.
If someone comes to take a look at the problem and give you a quote, ask if they're the ones who will do the work or if someone else will be in charge. If this is the case, ask about that person's qualifications and experience, too.
6. Get a Detailed Estimate
Speaking of quotes, you should always ask for a detailed estimate before you agree to hire someone to handle a project for you.
Find out how much the repairs will cost and get a breakdown of why it costs what it does. Once you have quotes from a few different electricians, you can compare them and find out who is going to give you the best deal.
7. Ask About a Warranty
In many cases, a residential electrician will have a warranty on their work. Ask the electrician you're considering hiring if they do this and find out the details of that warranty.
How long do they guarantee their work? Will you have to pay any kind of a fee if they make a mistake and have to come back and fix it?
Remember, a good electrician will always stand by their work and have a good warranty in place.
Hire an Electrician for Your Home Today
Now that you know what to look for when you're choosing a home electrician, it's time to begin your search.
Keep these tips in mind and you'll have no trouble finding a good electrician to make sure everything in your home is working properly.
Do you need help finding other professionals to get your home up to snuff?
If so, we have lots of home improvement articles available right here on our site. Give them a read today to learn more.
Article Submitted By Community Writer