We're staying home now, more than ever- with most Americans having to make their house their new office.  Balancing your busy work and home life can be difficult when they're in the same building- so it's essential to make sure that you can enjoy your off time to its fullest potential!
Here are the best ways to make your room the oasis you'll be excited to work or relax in! 
1. Separate Space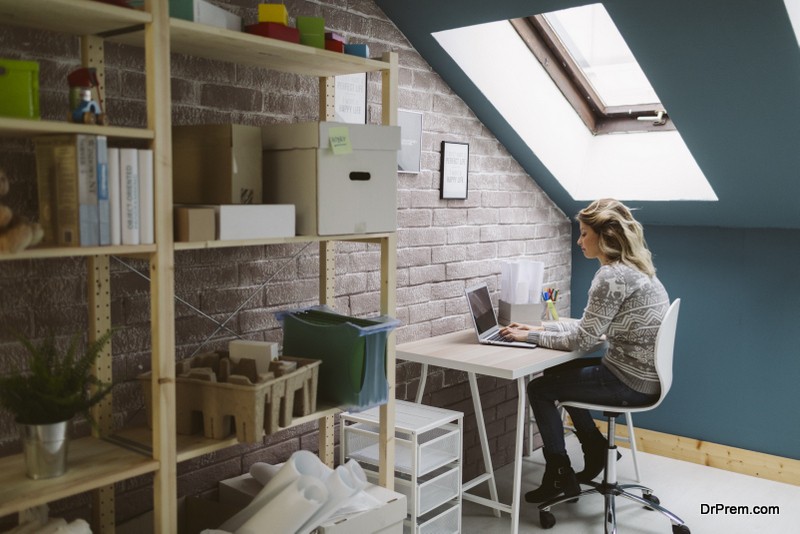 If you are lucky enough to be one of the tens of thousands of people who are having to work from your bedroom, you must make spaces for work and rest: if you work from the bed, you put yourself at risk of distraction.  Working in your bed makes it harder to stay up in the morning, and can lower your productivity.
In that same branch, working from your bed will make it harder to fall asleep at the end of the day.  Your mind will have trouble switching into 'rest mode,' and it may take you longer to fall asleep than usual.
2. Declutter
Give your mind the chance to succeed by paying attention to how much information you're bringing in.  Don't let yourself get distracted when you should be working or sleeping- declutter in your free time.  Donate, sell, or trash things that you know you won't need.  Organize anything that you want to keep, give it a place it belongs to.  You don't have to declutter all at once, give yourself tasks stretched out over a week or two.  This step will help make sure you stick to it and will engrain a daily clean-up time.
3. Make Your Dream Workstation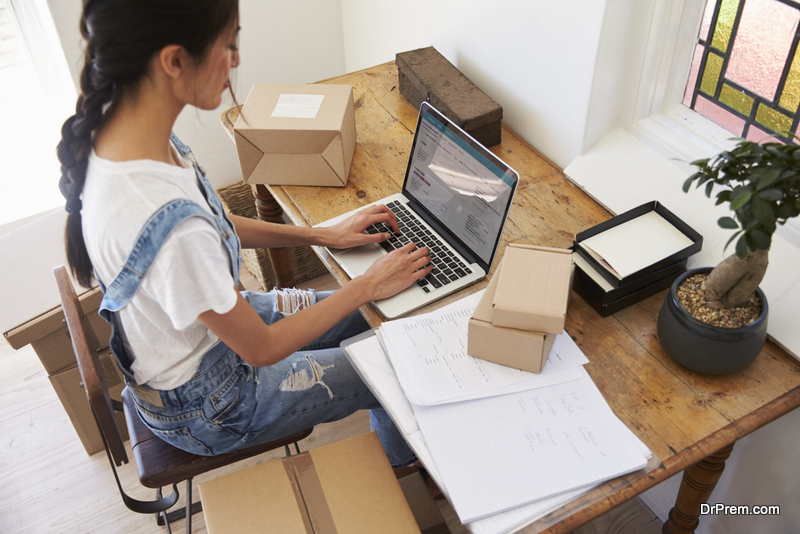 Figure out what helps you work.  If it's toying with a mini zen garden while you're on tedious conference calls or having a back massager on your office chair- treat yourself.  Your home office doesn't have to feel like a corporate one.  This idea doesn't mean you should fill the area with distractions, make sure to limit anything that might make it hard to work.  Procrastination is far too easy when you're working from home, don't let yourself fall for it.
4. Give Yourself Screen Time
It's tempting to always have a device in hand when you're working from home.  Whether you're hooked on Animal Crossing or are in a tense bidding war on eBay, make sure you take some time away from your screens.  You don't have to swear off games or fun completely, but the blue light in screens causes headaches and insomnia.  Every half hour, you should take two to five minutes and look at something besides a screen.  Whether it's reading a book, watching the weather outside, or spending time with pets or family- do something you'll enjoy.
5. Feed Your Senses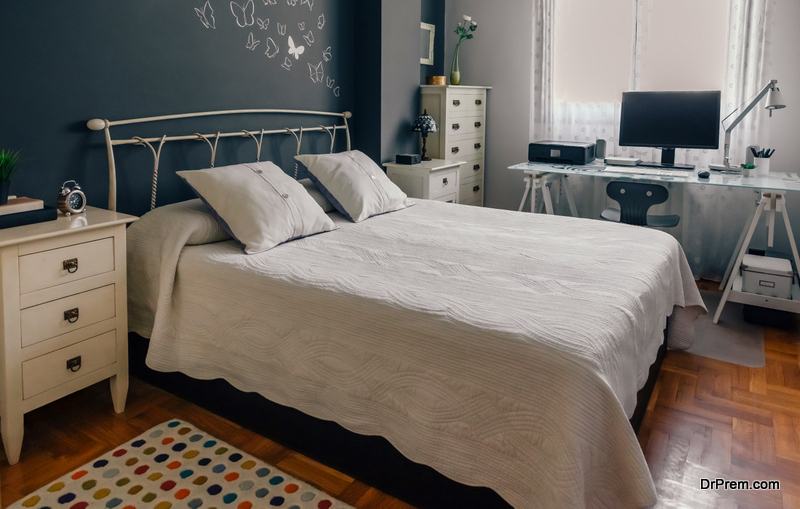 It's hard to work if you're feeling uninspired, and it's hard to relax if you're overstimulated.  Get sheets that are easy to sink into, and an eco-friendly mattress to help you sleep.  For work, in the section you've made for it, you can put up a dream board, or inspirational quotes for what you're working towards getting.  Ensure that every decoration choice has a purpose in mind, and let yourself have fun with it!
6. Keep Up with Laundry
It's too easy for anyone to lose track of time when they're working from home.  Set a day every week that you can wash, fold, and hang laundry.  This step will help set up a schedule for your brain and will fight against clutter and mess in your room.  If there's more than just you in your home, have everyone pick a day or do laundry together.  Schedules are essential for letting your brain focus on more important things.
7. Comforting Colors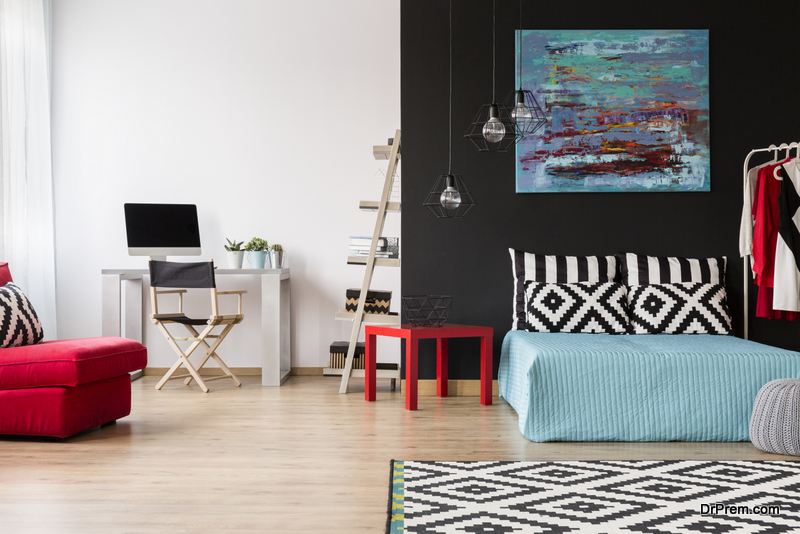 Colors play a larger part in our lives than many people notice.  It goes further than blues to calm or bright yellows to bring joy- find colors that you relate with personally.  If looking at mossy greens makes you feel relaxed, look for sheets or pillows that match that look.  If red gives you a hunger for work, you can decorate your laptop with red stickers or use red pens or notebooks to keep track of your work.
8. Keep Up with Mental Health
Being inside all day with work and your personal life can feel draining.  If you're not used to it, or you can tell it's getting to you- reach out for help.  Even if friends and loved ones can't be physically there with you, most would love to send encouraging words.  If you find yourself in a hole that you can't get out of, don't hold yourself back from seeking professional help.  Take care of your mind so the rest of you can thrive.
9. Smells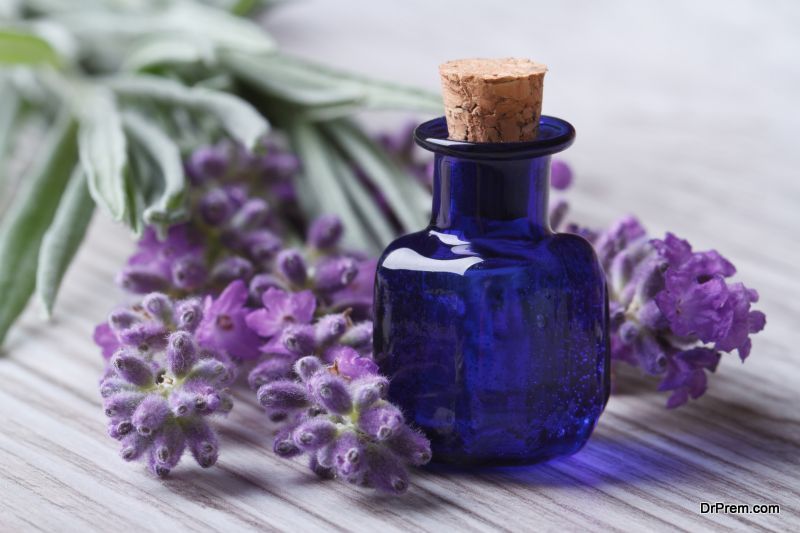 An often overlooked part of how we experience the world, scent can change how you work and relax.  If you're having trouble sleeping, look into essential-oil sprays like lavender that will ease you to sleep.  When working, if you need a little zing to start your day, a mint or citrus candle can help you focus.  By using these scents to break up the parts of your day, you'll also help your mind switch tracks into different tasks.
Your room should be the place you feel most comfortable and safe.  Take time to make sure it fits everything you need from it, and you'll be able to make the most of your new life of working from home!
Article Submitted By Community Writer