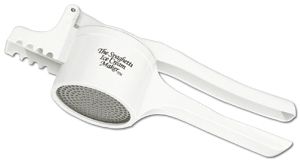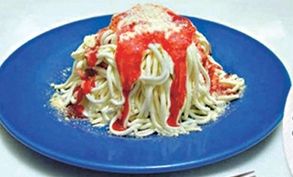 Having your ice-cream and eating it too is indeed a mouthwatering treat…add to it the fact that the ice-ream is served in a never-before avatar, say for example in shape of those spaghetti or noodles topped with sumptuous hot choco-sauce and strawberry crush…ummm…I can't express the delight.
Get your Spaghetti Ice-cream maker and let our imaginative spirits go on a roller coaster rides to serve your guests with delicious ice cream in newer shapes and forms.
All you need to do is…jus fill the top of the container with a scoop of your favorite ice-creme and press the upper lid to get ice creme flowing out in different patterns like the Lasagna the Asparagus Ice Cream.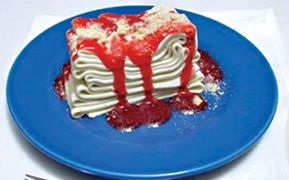 Priced at just $ 14.98, this ice cream maker is just a must have to add some zing on to the dinner table.
Thanks Joe