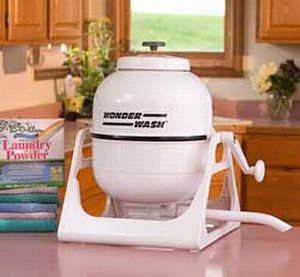 Most of us avoid using washing machines as it uses more water, more space and more detergent.
Nevertheless, if you stay alone, have no other option then spending huge on washing machine as its hard for anyone to manage laundry alone.
Not to worry, we have solution for you– "Wonder Wash".
Wonder Wash is a compact convenient and easily manageable washing machine and wash's down in short span of time a load of 5-pound.
Not only this, the machines unique design make use of less water and detergent than our conventional machine.
This compact washing machine will cost you less than $50, its economical than our traditional full-sized washing machine in every respect.