Washing machines, refrigerators, dryers, vacuum cleaners, dishwashers and microwaves are an integral part of modern kitchens. These appliances have made our lives unbelievably smooth and convenient. But these are now a given, and we look for more exciting new appliances which can make our chores, or entertaining, even more pleasant and easy. Take a look at some of these amazing modern appliances which would be fabulous additions to your home.
Great kitchen appliances for modern homes
All types of drinks, cocktails and mocktails, juices, smoothies and shakes taste much better when you add a few ice cubes to them. Ice makers are a great appliance for the kitchen, as they can make perfect ice cubes in many different shapes and sizes instantly. Ice makers can make clear cubes, gorgeous stylish cubes and tiny little cubes and more to suit your needs. And they can make any quantity of ice cubes just at the click of a button.
This is especially convenient when you are entertaining, as the machine would churn out ice cubes in no time at all. You never have to buy ice cubes from the store anymore, (which is unsafe as well in the Covid 19 era). With an ice maker, you will never have to worry about whether you have enough ice or not, ever again!
2. Waffle Iron
Waffles are a delicious treat that you might like to indulge in from time to time. The nifty little waffle maker will create tasty waffles right in your own kitchen. Instead of buying them from a store, you can make them by just pouring the batter into the waffle maker and cook. Your special breakfast would be ready in a jiffy, with the least amount of effort.
3. Air Fryer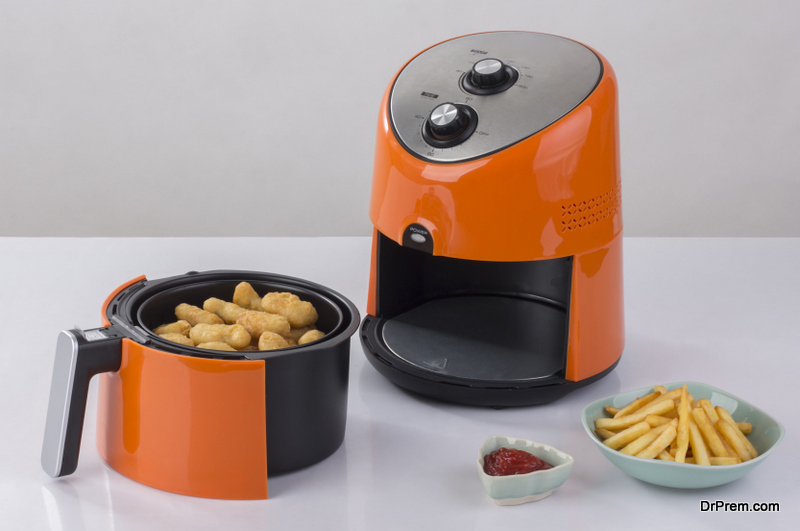 There's something about fried food that is simply irresistible. But with the awareness about reducing greasy food, we tend to skip the oily fries. Now, you can enjoy all the fried nuggets and French fries and more, without worrying about the oil dripping from them. Frying in an air fryer will eliminate all the grease and let you gorge on fried food as much as you want.
4. Bake mixer
The next thing on the list is a bake batter mixer, which would be the best choice for avid bakers, or even would be bakers. Bake mixers have been around for ages, but modern mixers come in many varieties, including improved stands. Mixing the batter for baking may be boring and tedious for most people. But with bake mixers, all kinds of scrumptious baked goodies can be made in any home kitchen, without the need to spend time and energy mixing the batter by hand.
5. Ice cream maker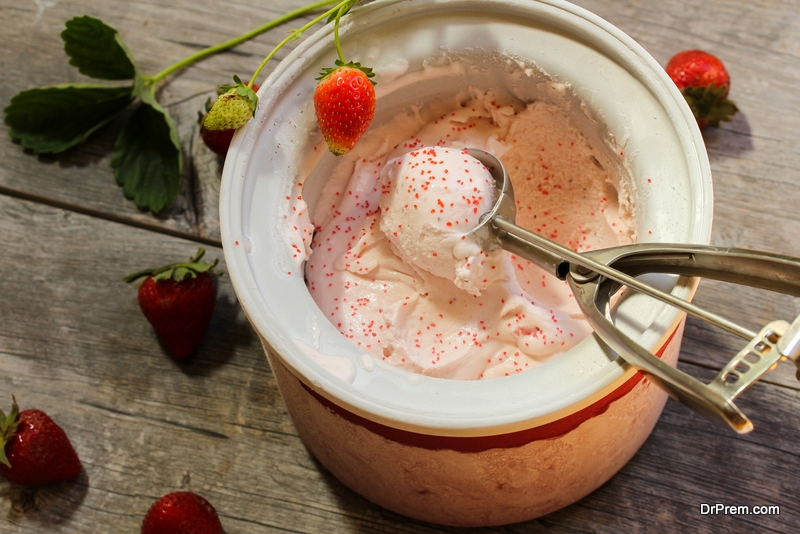 It's easier to stay at home with much loved treats like ice-creams. Kids would love to make their own favorite flavor of ice cream, and so would you! Ice creams will add just the right touch of fun to a modern kitchen which has all the hi-tech appliances.
6. Bread Maker
It's a healthier choice to make your own bread, as you can be sure that there are no chemicals such as preservatives in it. You can experiment with different kinds of flours, and make soft, delicious, hot bread whenever you want. Whole wheat breads, or oat bread and so on can be made and enjoyed throughout the week! 
7. Responsive cooktops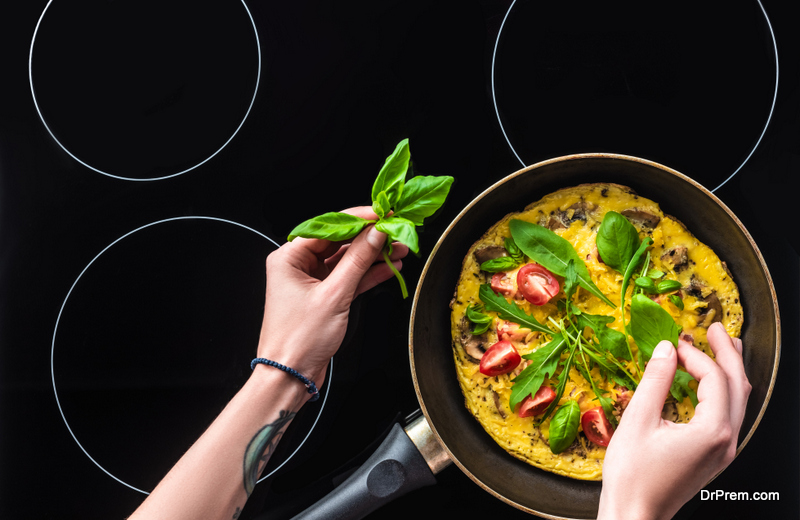 We love the idea of this responsive cooktop. No more split milk as the stove will have inbuilt sensors to thwart boil overs. Sounds quite good, as this would save you cleaning the stove top of milk as well as other liquids which spill when you step away or look away for even a second sometimes.
The cooktop's cooking zones will also adjust automatically according to the size of the pan, which is another great feature. The Flex induction cooktop from the company Gaggenau will launch this amazing cooktop next year.
Other appliances such as Air Fryers and Food Dehydrators will enhance the functionality of your modern kitchen, and help you follow your healthy eating habits. Appliances such as Ice Makers make entertaining a breeze, as it takes the worry out of the small things and lets you enjoy your event, big or small.
Article Submitted By Community Writer