The new iHome iA63 is really amazing for it is quite different from all the existing iPod/iPhone docks, despite various similarities. The iA63 is the "next generation app-enhanced alarm clock FM radio for the iPhone and iPod touch", and what makes it advanced and of new generation is the feature that enables the user to spin this gadget around so as to view it in both, portrait as well as the landscape mode.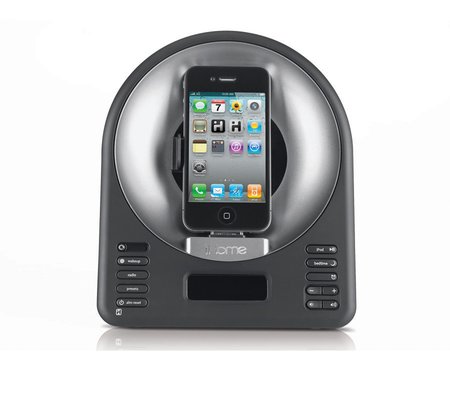 The new iHome iA63 comes fitted with features, like clock, alarm, six FM preset radio stations, aux in jack, to name a few. The FM radio can also be used as alarm like in all other iPhones but still a distinction exists. Te iA63 is App-enhanced, hence it is enabled to work with iHome+Radio and iHome+Sleep.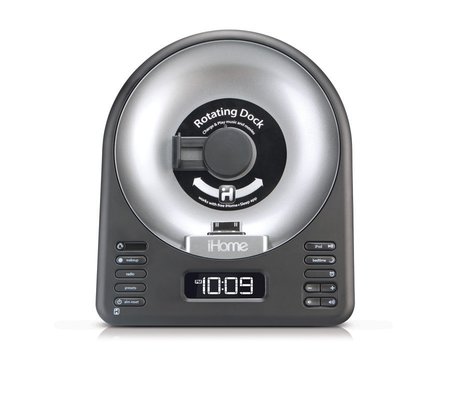 For music freaks, the iHome iA63 can be the best bargain for it comes fitted with Reason8 speaker chambers, exclusively designed for high-end drivers to provide superb clarity, depth, and power.
The list does not end here; there is remote control feature too, that controls unit, audio menus and the dock rotation and the universal 100-240V AC adapter makes it compatible with other gadgets. So, if you are looking for something that stands apart from the crowd, the iHome iA63 App will not disappoint you!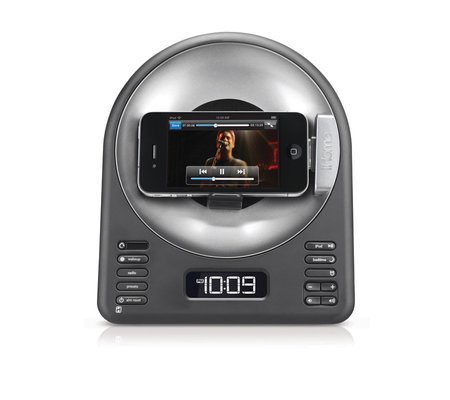 Via: CoolestGadgets