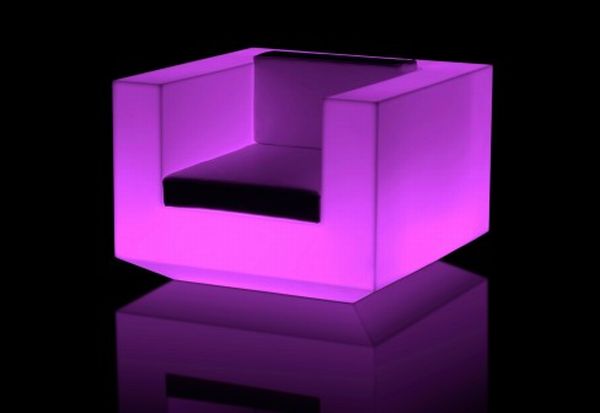 Here comes a furniture with elegant combination of style and comfort. Designed by Ramon Esteve for Vondom, Vela armchair is well finished with matt, lacquer or color and comes equipped with LED light, which gives it an illuminating effect of various attractive colors. The lineal low density polyethylene material used in this is purely recycled material and suitable for any climatic condition whether its winter going till –60 degree or summer reaching 80 degree.

Vela is said to be an outdoor furniture but could be used indoor as well; with low lightings it gives a beautiful look. A flat design balances the proposition and makes it a modern piece of furniture. Mirror image of the chair on floor gives an impression that the chair is floating above its surface.
It has a modern, youthful look defining a great style. Not just in homes but pubs, restaurants and modern offices could decorate their space with these comfortable chairs.

Via: Stylepark