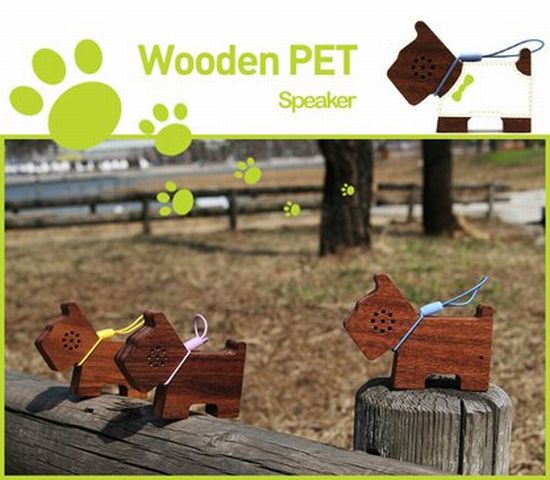 After the success of Tiny Accorn Speaker and Tiny Wooden Speaker, Motz has come up with another new cute entry called the Motz Wooden PET Speaker. This cute little dog shaped speaker is a perfect choice for music lovers who also love pets and are all for using eco-friendly product.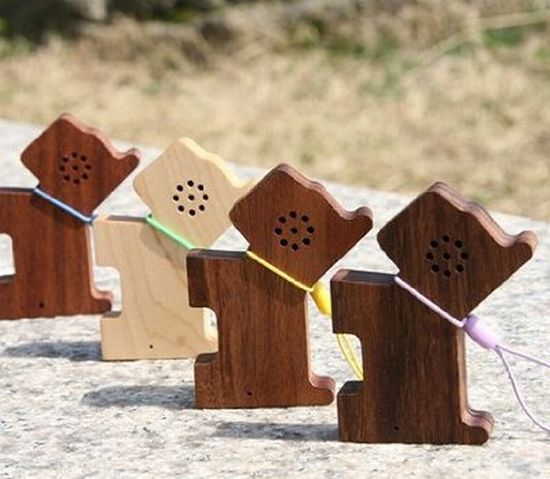 Motz wooden pet speakers are 100 percent handcrafted and are made from natural cut apricot woods. They make use of rechargeable Li-Polymer batteries (3.7V) and can play music for more than 5 hours. So, whenever you feel like listening to music, just connect it to your iPod or MP3 player and enjoy. This tiny yet powerful speaker will produce clear and rich sounds.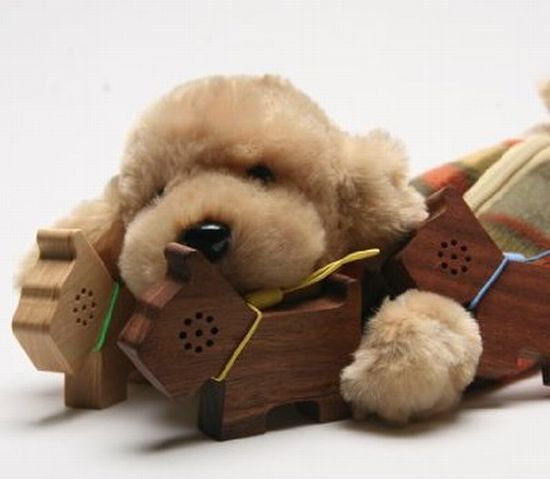 These portable speakers measure 67 x 52 x 13(mm) and just weigh 15g. Since this is lightweight, you can carry it anywhere. Moreover, it doesn't occupy much space – so fit for entertaining you at any place.
Via: Ubergizmo