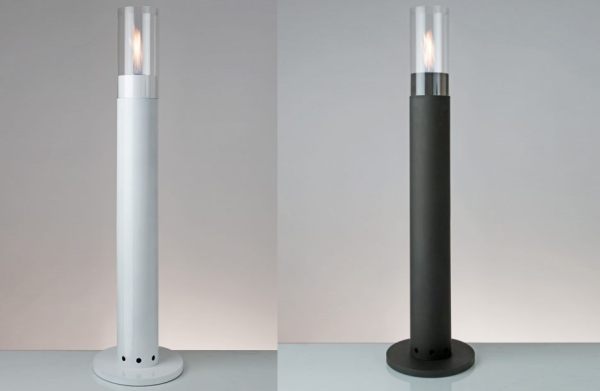 The Indoor Outdoor Fire Pillar (pictured above) brings alive the drama of the medieval times and stands tall in any corner of your farmstead or even your lovely garden to add a dash of upright luminescence to them. The body is slender and tall, and made of tempered safety glass and carbon steel. It's great for theme parties and get-togethers where people need something to show off. It does all this and more by adding an ethereal and anachronic appeal to your abode.
It's very simple to work with also. All you have to do is fill up its base with 6 oz of fuel and just light it up to behold kaleidoscopic flames dancing in front of you. Once lit, the fuel lasts for 2.5 hours which makes for a fairly long contribution to the ambiance. Some other add-ons, which make this product irresistible, are that it comes in three colors- chrome, black and white, it is completely portable, made of safety glass to prevent damage and brings with it a lighter, snuffer and a quart of fuel.
So let the magic engulf your space with this dramatic new product which blazes fire in style.
Via: Sharperimage