Interior Design Tips For Modern Bedrooms
Your bedroom is a place where you go to relax and rest at the end of the day or to enjoy a little bit of peace and quiet in the midst of your daily activities. In other words, it's a refuge from the world and even from the rest of your home. You may not spend all that much time awake in your bedroom, but the time you do spend there is vitally important to your quality of life. As such, your bedroom décor has to promote rest and relaxation; and a modern bedroom design is ideal for creating this kind of ambiance. Read on for a few tips on giving your bedroom a contemporary, yet relaxing look.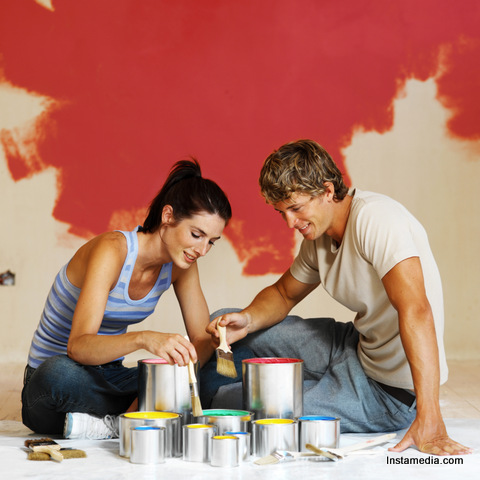 Colours:
The colour of your walls sets the tone for the entire room. There's nothing wrong with painting your bedroom walls white, but at the same time, you might want to think a little differently and go for light shades of grey or green. These colours are soothing and calming, which makes them a natural choice for the bedroom. Whatever you choose, it's what you'll need to work with throughout the rest of your bedroom décor.
Furniture:
Modern bedroom décor calls for simple, sleek, minimal design, usually in wood (or metal, in the case of bed frames). If you're not planning to replace your bedroom furniture, you can give it an update by repainting it in a colour which complements your walls. Bedroom furniture is important, but it's comfort that matters the most – furniture is not necessarily the main focus of the room, since the idea is to create a whole design out of furniture and other disparate components.
Window Dressing:
If you want total darkness then a blackout roller blinds is one of the best window dressing solutions ; you can use it as the sole window treatment or team it with coloured curtains to match your bedding and colour scheme. If you don't want blinds opt for curtains with a blackout lining. Despite popular belief blackout linings aren't black, they're usually white or cream, which means they can be used with any coloured curtains or drapes.
Keep It Simple:
One hallmark of modern bedroom design is that it's simple and above all, uncluttered. Find storage solutions for clutter, reduce the number of knick knacks and other items to a minimum – the cleaner and less cluttered your bedroom is, the easier it will be to relax and to fall asleep in the room. Get into the habit of keeping the bedroom clean and organised, since your efforts will repay you many times over in terms of the relaxation that you'll be able to enjoy in your new, modern bedroom.
Keep accent pieces to a minimum as well in keeping with the clean, simple theme you've chosen for your bedroom. A few well chosen pieces are all you need in order to create a sophisticated modern bedroom which you'll look forward to spending the end of the day in – and of course, waking up in as well.