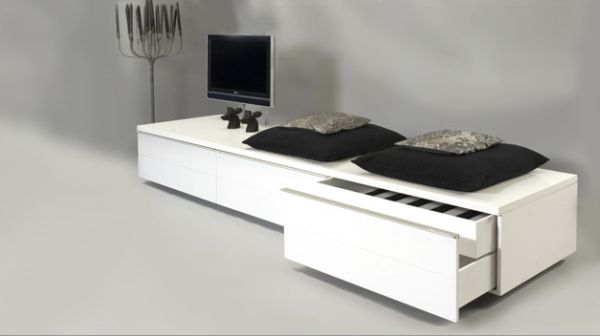 Many a times you wondered, "Why can't I see my TV program properly from my own comfortable position?" Isn't there any device that can tilt my flat screen TV a bit? Here is the solution for you. Introducing the Klink and Osse TV lift with top slide mechanism; the perfect choice to enhance your TV viewing experience.
Suppose you are laid back in your favorite chair, or in sofa and want to see TV program being laid in that position. This is only possible only when you have the top slide mechanism available in your flat screen TV. Wondering how? There you need this TV lift. If you mount your flat-screen TV on this Klink and Osse TV lift, you can adjust the viewing height and angle since this lift works on top slide mechanism.
So now you can hide your flat screen television in a low board instead of keeping it on the standard cabinet.
You can hide your LCD or plasma TV up to 47-50 inches in low boards of only 45 cm height. So, you get your flat screen hanging at an ideal viewing height. Though it may seem like extra work, however, once you adjust the height and angle and then watch your TV you will get to feel the difference and enjoy it.
The Klink and Osse TV lift is made of steel and is coated with black powder coating for a nice design and look.
Almost every brand of flat-screen TV can be mounted on this TV lift. Not only that, you can also use this lift for your audio and home cinema furniture, boats and campers. The TV, video and audio cables are hidden inside the TV lift.
This TV lift is absolutely new in the market and is made in the Netherlands.
Via: Klink and Osse