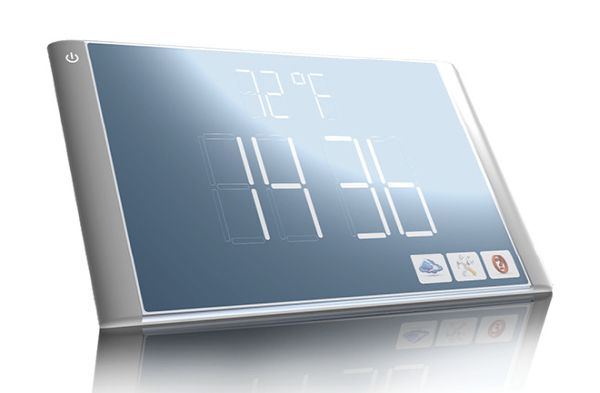 In this technology-driven world people don't have enough time to prepare a healthy meal. Packed food is not good for health but seems to be the best option when people lead a busy life. To organize your life, a product named iO has been designed by Gerardo Cambronero.
It will beautifully track all your eating habits and also shower you with new recipes. One can cook scrumptious meals by following them and impress everyone around. The user-friendly gadget will bow down to your everyday needs and make lives simpler. One can easily scan eatables and keep a track when they finish. The same will be notified on your cellular phones, as the electronic gadget can be easily synced with one. It will automatically prepare a list, which will make sure you don't forget any important item once inside the grocery store.
It comes with an option to label containers that can be scanned for keeping a track. After getting grocery, all the stuff can be placed in appropriate RFID tagged containers, which will help you lead an organized life. The ultra sleek gadget will even notify if there are any leftovers. The user can make a list of products that need to be purchased by simply dragging the item in the list. Transfer all the information from this ergonomic tool to your phone and make shopping time stress free.
iO has been wedged with weight sensors and can be placed in an upward as well as folded upward position. It also has a 5 megapixel built-in camera plus a crisp and high impact display. Get this smart kitchen tool and see it sprinkle magic in your lives, in an organized manner.
Via: gerardocambronero