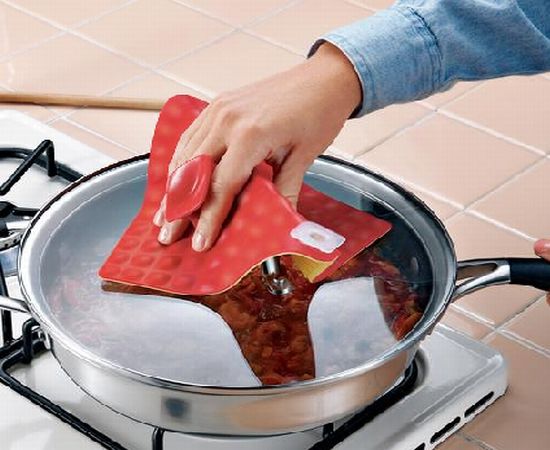 Cooking is an interesting chore for sure and quite therapeutic too. However, it comes with its perils sometimes, like burning our fingers while trying to lift the cover of something hot. If you were wishing for some solution to this problem, check out Get-It Pot Holder from iSi.
What's different? Certainly there are many cloth potholders available in the market to help you protect your hands and fingers from hot pots, but this one betters all of them. Funky finger knob, designed to give you a firmer grip and heat-resistant material, easily washable are some of the cool traits that make Get-It Pot Holder stand apart from the rest. Not only this, the double layers of textured and ribbed silicone are heat-resistant up to 600 degrees.

Price and availability: Available in my mediterranean blue, wasabi, red and white, this cool pot holder will cost you just $10. With the holiday season just round the corner – can you think of a better gift for the cooking enthusiast on your list? Check it out at iSinorthamerica.com.
Via: Cnet