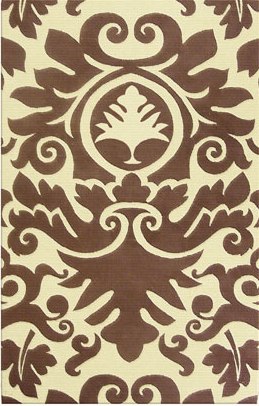 Jute is one of the finest and sturdiest natural fibers, made from the yarn derived from the fibrous stalks of the jute plant. Jute is used for many purposes, including manufacturing of bags, ropes, and also to manufacture lower layers of rugs and carpets. Though Jute has a neutral brown color, it can also be bleached and dyed in different colors and then woven. Runners made from jute are very common in eastern part of world as they are quite durable and sturdy. Jute rugs have different weave patterns and they are often woven around linen. Jute rugs are adored for their simple, traditional look and style. A rug has high tensile strength and low extensibility; these are bio degradable and highly affordable. Its versatility and unique appearance make these rugs a fantastic accent to any room.

1. Natural Jute Rug Made in India with Hand Stenciling Techniques from the Montego Style, "Classical
BRAND : The Rug Market
PRICE : USD 278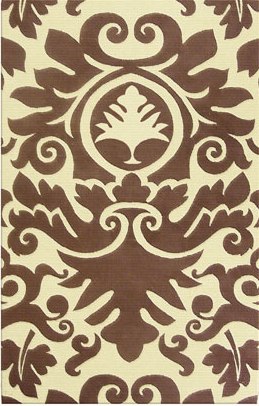 Natural jute rug with hand stenciling technique adds value to the room and makes the floor look admirable. This rug is made out from 100% natural fibers; each and every fiber is perfectly woven giving it a disparate appearance. It assures extent significance and high pleasure along with superior quality rug and long life. These rugs have great features having a classical outlook and goes with indoor filling areas. It is originated from India and comes from the house of Classic Jute Natural.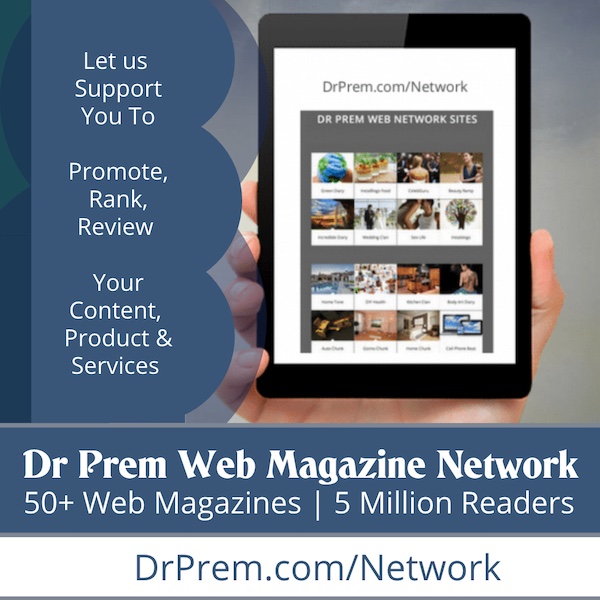 USP
This brown and cream hand stenciled rug, made from pure natural jute will compliment wooden flooring greatly
PROS
It is durable and is made from 100% natural jute fiber.
2. Natural Jute Rugs
BRAND : Natural Jute Rug
PRICE : USD 81.92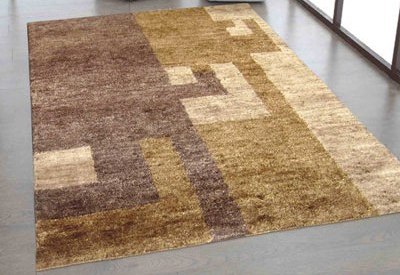 Eco-friendly rugs contain natural materials that are sustainable and renewable resources at the best price. Rug made out from natural fiber perfectly matches with any outdoor filling areas. This rug displays relaxed feel to any modern environment. This jute rug is handmade, needs less care and can be washed at home with ease.
USP
Its brown color combination compliments wooden flooring which gives a ravishing appearance to indoors
PROS
Natural Jute Rugs are handmade by expert artisans. They need less care; easily washable at home.
3. Imports Décor Leaves Latex Back Jute Rug(749JTR)
BRAND : Imports Décor Inc.
PRICE : USD 46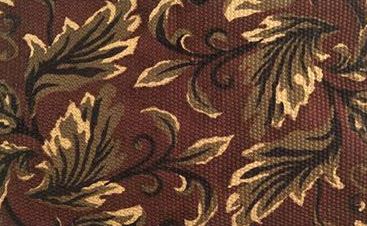 This is a product from Import Décor collection. The colors of this rug are perfectly blended making it magnificent to appear on floor. This rug is 24" wide by 1" in depth by 36″ in height. It is light-weighted which makes it perfect. The rug from natural fiber allows you to save the environment while at the same time allows you to beautify your home. It looks great in halls or doorways. The dust can be cleaned easily from this rug.
USP
Neatly woven, combined with finer texture in deep color, makes it appear quite attractive
PROS
It has a perfect size for the halls or doorways.
4. Kettle Grove Braided Jute Oval Rug
BRAND : Nancy's Nook Braided Collection by Victorian Heart
PRICE : USD 34.17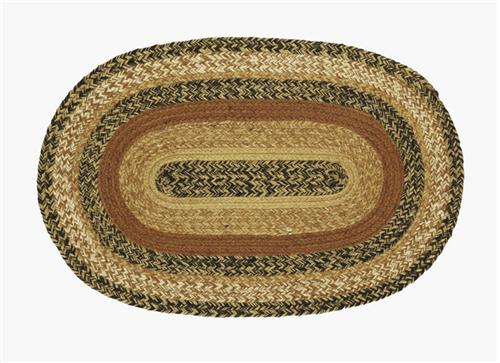 This Kettle Grove Jute rug in 30″ wide X 20″ tall. This oval shaped rug is a primitive decorating rug which comes in combination of tan, cream, brown and black colors. Thick colored ropes are perfectly tied up with each other giving it a distinct prospect. This oval shaped rug is made from high quality jute which allows great comfort under your feet. It goes with any outdoor or indoor filling areas. The stains on it can be cleaned easily by a simple gentle wash.
USP
Intertwining of colorful ropes of jute makes this rug attractive which helps to add colors to your floor
PROS
It features high strength. It goes with any outdoor or indoor filling areas.
5. Artistic With Latex Back Jute Rug
BRAND : Imports Décor Inc.
PRICE : USD 32.99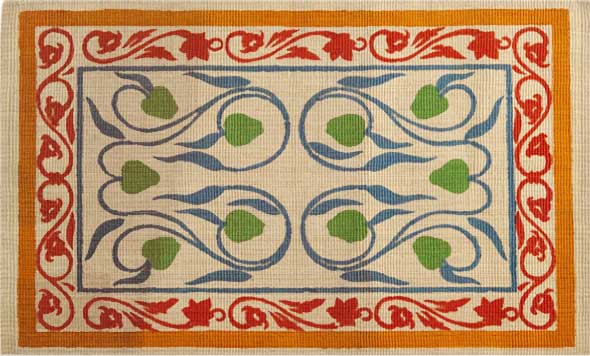 Artistic with Latex Back Jute rug measures 24" x 36". This rug is made out from 100% natural jute fiber. The beautiful artistic designing and pattern with fade resistant dyes produce a gleaming outlook. This rug is best suited for indoor use of your house and it can be cleaned with ease. Also, it has been backed up by latex which gives more support to the base, making it resistant to normal wear and tear. The careful application of fade resistant dyes ensures long life, making it sport the colorful and newer impression for years.
USP
Fade proof feature lends it extra long life making a perfect rug for indoors
PROS
It lasts long as it has latex backing. This is made from fade resistant dyes.
6. Apple Tree 20×30 Jute Rug
BRAND : Capital Earth Rug Collection
PRICE : USD 21.95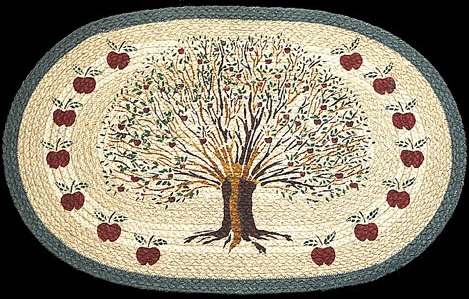 Your eyes would swell in adoration; feet will get transported to a horizon of soft and luxurious experience, the moment you would step on this rug. This incredibly charming Apple Tree Jute Rug measures 20 x 30 inches. The colors are perfectly blended and give your floor an exquisite outlook. It is perfect for the gateways, dining rooms and living areas. To preserve its smoothness it is recommended not to wash but clean it by smooth cloth gently.
USP
Hand printed jute rug brightens up the ambiance of your room and perfect embroidery gives it perfect outlook
PROS
It is durable and long-lasting.
7. Snowmen Rug
BRAND : Nourison
PRICE : USD 15.99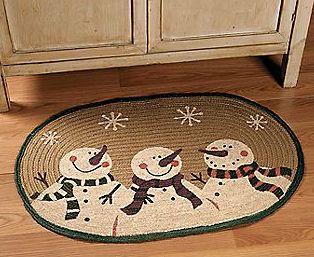 This creatively designed rug inspired by the theme of snowmen looks seemingly attractive and eye catching. This braided rug is made from pure jute with snowmen printed which gives out an impression of mid winter feel, a transitional period which is followed by Christmas. Frosty and fun filled, this rug has been specially designed to capture and bring out the festive mood out from you. Apart from that, it also enhances the holiday appeal of your floor. Vacuum cleaning is recommended for proper cleaning and occasional application of a stiffened broom. Machine wash should be avoided for better durability. Avoid exposure to direct sunlight.
USP
This rug adds charm to any floor and appears aesthetically pleasing
PROS
Snowmen design makes it an attractive rug. This oval shaped rug measures 30 feet by 19 feet.