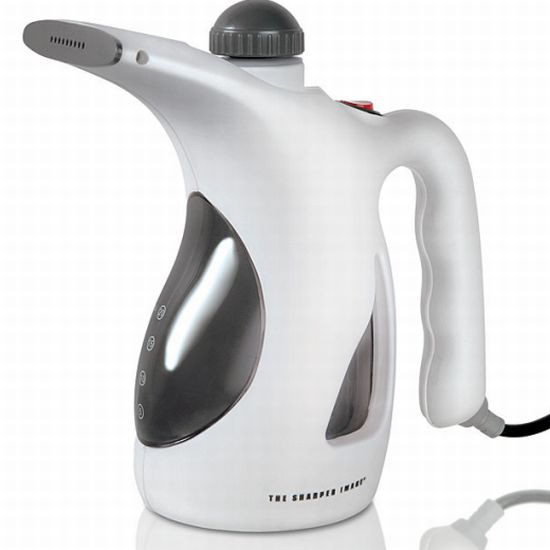 See the product pictured in the image above? Kettle, is it? I'm sorry your guess is wrong. It's a steamer. Yes, you've read it right! A portable laundry steamer that removes wrinkles from your clothes and gives your clothes that fresh-from-the-cleaners look.
What's different? The garment steamer has cool inimitable features that help eliminating wrinkles and disinfecting the draperies, upholstery, bedding and other fabrics too. Besides the unique features, what makes it best of the rest is its kettle like cool design. Simply amazing!

Price and availability: The cool laundry steamer is available at Overstock for just $24.99.
Via: Overstock