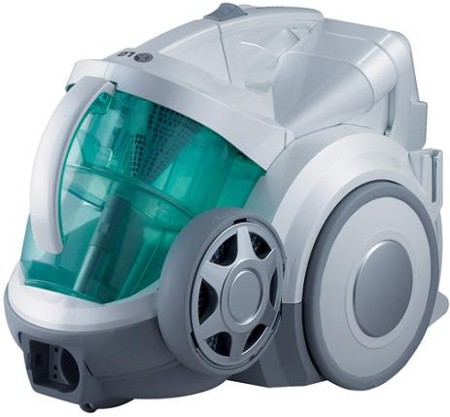 LG recently introduced the LG Compressor AllergyCare VKC902HTW vacuum cleaner. The new bagless cylinder vacuum cleaner is the latest one to join its array of powerful vacuum cleaners.
The AllergyCare is a powerhouse of features that will force you to change your perception of a vacuum cleaner. Its unique motorised dust compression technology compacts dust as it is accumulated in the filter. The dust particles are transformed into solid dust cubes which are easy to dispose off. It features a maximum power of 2000W with 350W Suction Power which is enough to give you complete control over the most rigid of dust particles.
The AllergyCare features 2 litre dust capacity with Bio-Tank and digital Dust Full indicator. It also comes equipped with a one-touch metal telescopic pipe. The other accessories include a Turbo Combi nozzle, built-in 2-in-1 tool, Mini Turbine nozzle and a crevice tool.
At 6.5kg, the AllegryCare is a lightweight and powerful solution to keep your home clean and hygienic.
Click here for more details and technical specifications.