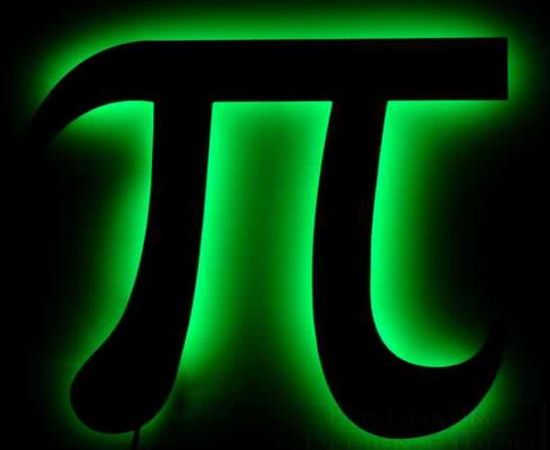 Besides illumination, indoor lighting enhances our mood and creates a new perspective of ourselves in combination of our surroundings. With the advent of LED lights however creativity and décor has undergone a huge transformation. Designers all over the globe are turning to LED system to outline innovative strategy and technique to open new possibilities and enhance human experience. LuxChroma design studio specializing in alighting wall art-halos has come up with a new geeky design from the Greek chapters. In the shape of PI, this indoor light comes in green, White, Blue, Red and Amber color. The PI exudes a halo art on the wall, derived from the dazzling and vibrant LEDs attached to the back of the design.

The surface of the light is made of black PVC and has dimensions of 15.25″ x 15.5″ x 1/4″ making mounting easy on the desired wall. With soft gel bumpers as tips used to get a 1" space from the wall, the walls remain free from scratches and the targetted spacing allows the idyllic halo formation. With power consumption in the range of 5-15 watts and light-life around MTBF 50,000 hours, the $13 dollar geeky illumination is sure to light up your personal den efficiently for a long time. The light comes with a handy D-ring to nail easily to the wall and accompanied with a 10 feet long cord making hanging options free of nearness-to-outlet constraints.
The design studio for long has been focusing on illuminated wall art in various formats as can be visualized in the gallery below. They have been working with LEDs, RGB LEDs, PicMicro MCUs, Copper Clad, Lighting, Acrylic, Wood, Sintra, Precat laqcuer, HDF mainly to create visual delights in unique tribal formats, nature, geometric signs, animals, phrase-art, and endless other topics. The designer assures that all lights can be tweaked and customized to desired specifications and comes with one year warranty and is shipped across to any part of USA and Canada.

Via: geeky gadgets