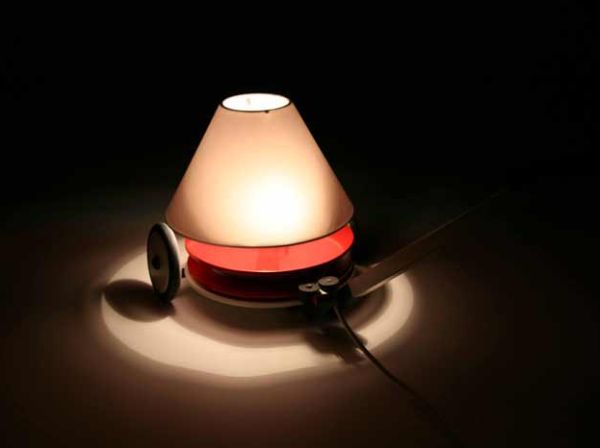 In a world plagued by global concerns like exhaustion of non renewable resources of energy and scarcity of fossil fuels and gases to provide for the growing electricity demand, Jeremy Brown has come up with a small yet viable solution with a sense of humor, dubbed This Little Light.
This piece of innovation is almost a locomotive with lights as it requires to be pulled from the wall to get it activated. The distance pulled indicates the time for which the light will stay on as it slowly spirals back into its original position. It can be said to have an inbuilt time coil or timer which gets triggered with movement and can stay on for a maximum of two hours.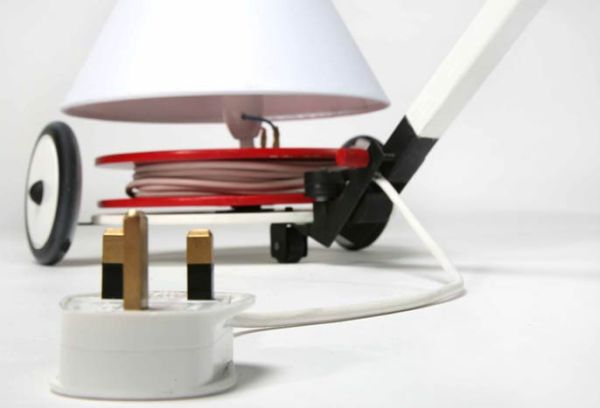 Because of this unique system of timing, the user gets an innate control over the device, thus reducing the electricity wastage due to lights being left on for long intervals of time. Also, its mobile nature makes for a great add-on by giving it quite an edgy twist. This kind of thought process gives out a clarion call to inventors and designers to incorporate in a stylish and novel way, the cause of a green world in all their future works.
Via: Stilsucht