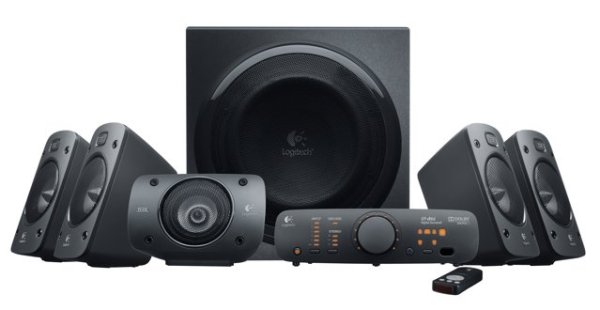 Every music and cinema lover wants to bring the movie theater experience into their homes. For a better sound quality, Logitech has come with its new Z906 speakers. With the THX certified system, you can hear every detail clearly all around your living room. Logitech has promised to give an exceptional audio experience which is more effective than any other hi-tech speakers.

Technical specification
The speaker has 1.5 surround sounds and the 500 watts RMS power and 165 watt of deep bass will delivered such balance that it will shake not only your home but neighborhood also. You can easily connect six devices all together including DVD, DVR, I-Pod, X Box 310, TV, and PlayStation.
Key features
The amazing speaker set includes five satellite speakers, a subwoofer, a speaker connection wire, 6-foot six-channel direct cable, a stackable control console, a wireless remote, and 3 AAA batteries. It assures the crystal sound will take your breath away and for sure you enjoy more than a public theater. Grab it soon at the price of $349 and 2-year limited warranty of hardware.
Source: ubergizmo