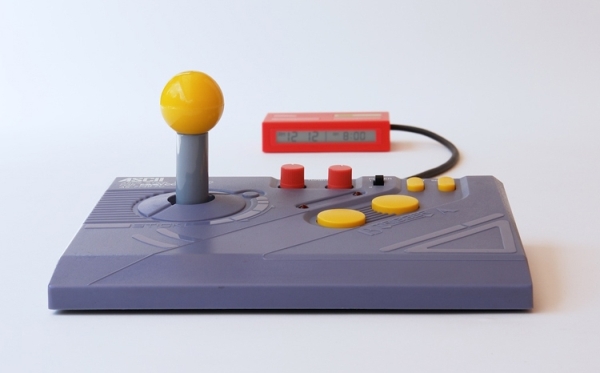 Roger Ibars has recreated the bygone era when video games like the Sega Master System, Nintendo and Atari console used to rule the roost. Remember, we used to passionately play with our black and red joysticks and revel in the videogame fad those days. The industrial designer, however, turned quite a number of these souvenirs into alarm clocks that can be operated via joysticks, guns, or any other controller device.
Any way, with the advent of Wii's motion sensitive controllers and the latest X-box Kinect, the video games of the 80's and 90's era have already gone extinct.
Ibars' alarm clocks are a metamorphoses of a 100 joysticks/controllers into alarm clocks that use the controllers for setting the time, setting the alarm and also the snooze function. Now you can play 'Duck Hunt' in the morning while struggling to set your clock into the snooze mode!
Ibars did have to struggle to get the alarm clock functions right- as there were a variety of game controllers each equipped with different abilities. For instance, the regular joystick is probably the simplest of the lot with up and down movements for controlling the minutes, left and right movements for controlling the alarm time and the red button for illuminating the alarm clock.
Ibars has used a vast variety of controllers – from the most recent 'Guitar Hero' to the very first 'Arkanoid' gaming controllers – while he has also experimented with the 'Zapper' gun of the erstwhile Nintendo.
Via: Fastcodesign