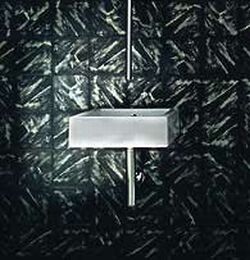 Till now, we were of strong notion that only slate tiles can give a cleaner look to our bathrooms.
However, now there is something more for our bathrooms — glazed porcelain tiles .
These tiles even though look like slate tiles only but they are easy to clean, maintenance – free, can be used on both walls and floors of bathrooms, can be washed with normal detergents, are more resistant to acids, rust free.
All those who are thinking of new houses or renovating old ones these tiles are indeed best for every bathroom