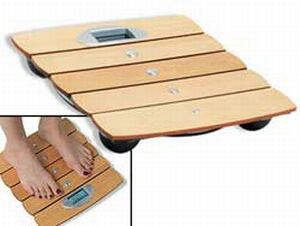 Most of us who are weight, figure and health conscious open our eyes in bathroom on the scale.
But what about standing barefooted on a jazzy wooden scale inspie of cold metal or boring plastic scale?
So, jazz up your morning weighing activity wit this jazzy scale and improve looks of your bathroom too in just $40.