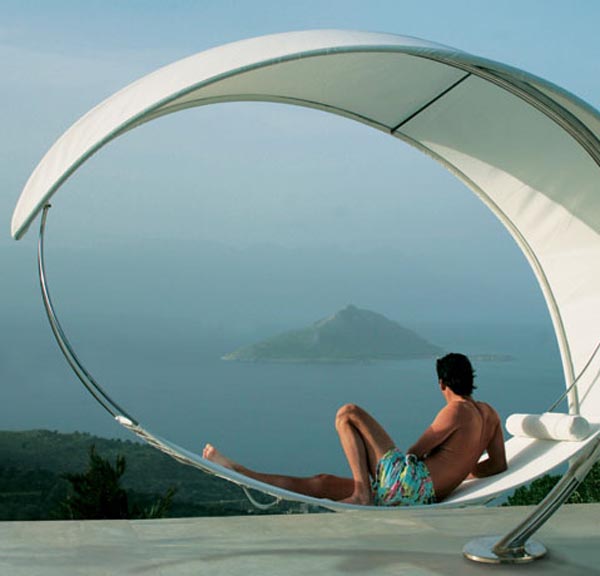 Looking for outdoor furniture can be a daunting task. One has to pay attention to durability and convenience, not forgetting aesthetics as it is often difficult to find appropriate furniture, especially ones that match the per-existing design of your house, garden, courtyard etc. You might want to splurge to suit your lavish tastes and help turn your outdoor space into the relaxation center of your dreams. Need a little help? Well, here is a list some of the most convenient and innovative outdoor furniture.
Shafa XXL Outdoor Fort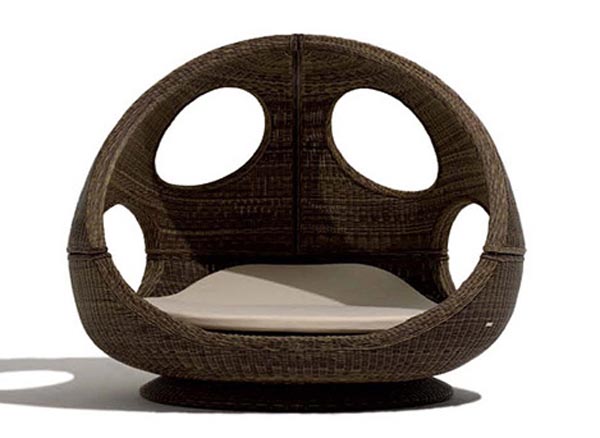 Shafa XXL Outdoor Fort is a product designed by a firm called Design Kollection, which boasts of a unique design, detailed engineering and specialized process. The product is made of brown weather resistant polyethylene fibre which is hand woven. The outdoor fort is trendy enough for you to install in your garden while appealing to your inner playfulness and the love we all share for hidden spaces and cozyness. This product will surely stimulate your imagination with its cute oval windows and its squat and rounded form. You can even build your own little village of forts for more adventure and fun. It is available in various sizes.
Cocoon Hammock: Henry Hall Designs Luxury Outdoor Furniture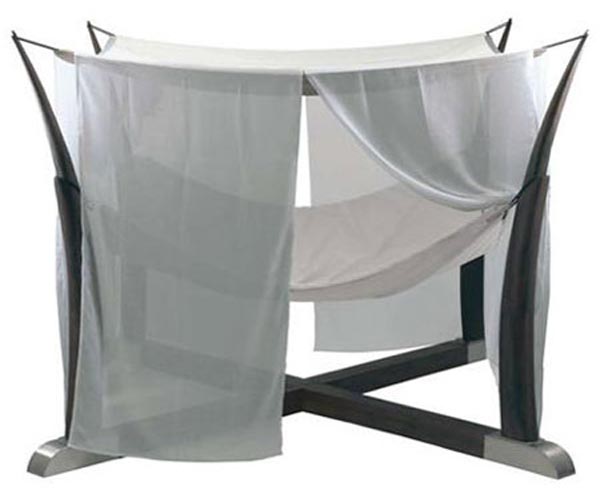 The Cocoon Hammock, which is unique and exceptional, comes from the house of Henry Hall Designs. The makers of this product have claimed that it is more stable than any other ordinary hammock. The cocoon is made of electropolished stainless steel components, a Taukkyan wood frame and Batyline fabric. Measuring 113 inches in diameter, it's no wonder that it weighs a sweet 430 pounds and has a tag of a pricey $19,500.
Cole Henley Barbeque Table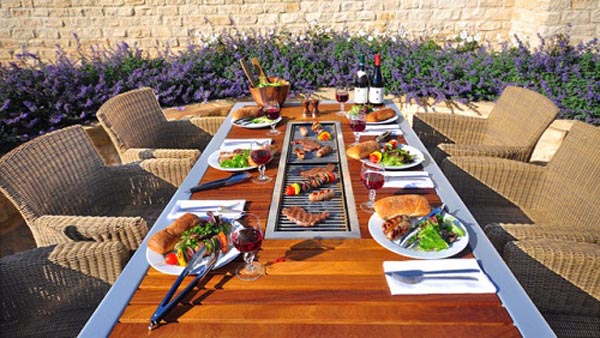 The Cole Henley is the ultimate barbeque table. Thanks to Cole Henley, a barbeque can be brought to the table, allowing folks to cook their meat to their own liking, making for a real social event.
The Barbeque table comes in two variants, the 8-seater which costs $4,879 and the 6-seater with a price tag of $4,092. Its finish is quite enduring and appealing using iroko wood and brushed steel along with accessories like the iroko wood grill cover. Incidentally, the barbeque table can also be used as a normal table. It runs on gas through independently controlled grills. Just a small amount of smoke is produced while cooking and the heat is just enough for everyone to sit and enjoy its warmth.
Synthetic Outdoor Furniture Design by Kettal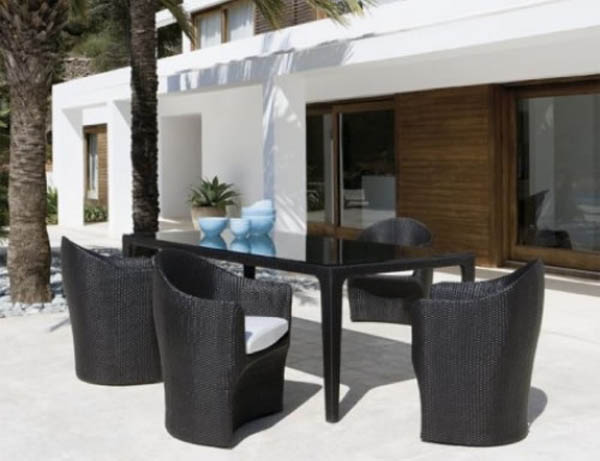 Kettal, a Spanish company that manufactures outdoor furniture, has come up with a new luxury Venezia collection using an innovative combination of synthetic fiber and dark glass, resulting in convenient yet contemporary furniture that's just perfect for any courtyard. This collection comprises tables, low slung deck-chairs, armchairs and sofas. It also comes along with an attractive range of colorful cushions that can brighten up your pool side or outdoor relaxation area.
Luxury Outdoor Furniture – Greenfield from Roberti Rattan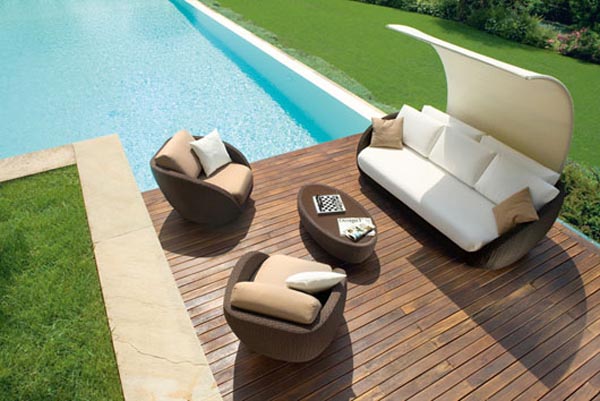 After 50 years of innovation and research, Roberti Rattan has combined traditional furniture materials, wicker and rattan in a collection called Greenfield. The line-up is unique as it is suitable for both indoor and outdoor areas. The collection of lounges, stools, sofas and tables is built for maximum weather resistance using a combination of polyethylene cables and aluminum. This range is not only weather resistant and durable but is also aesthetically appealing and comfortable.
Faz Collection from Vondom Outdoor Furniture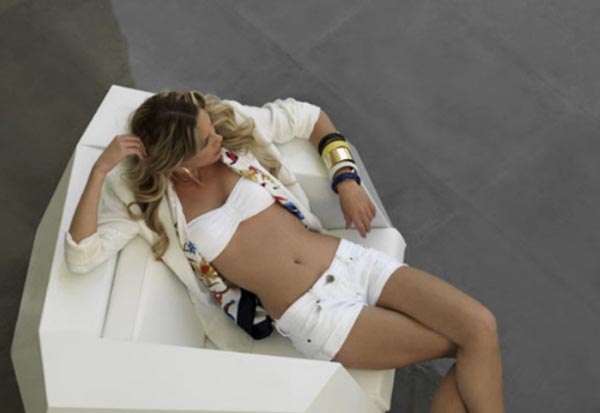 Designed by Ramon Esteve, FAZ is a range of outdoor furniture by the Spanish company VONDOM. The entire collection comprises of sun loungers with an auxiliary table, armchairs, coffee tables and modular sofas. The set is completed by flowerpots of different sizes. The furniture set also includes durable cushions made out of polyester or nautical. The FAZ collection is known for the mineral shapes and angular designs that give it a distinct elegance that can be perceived as 'Art'.
Contemporary outdoor furniture design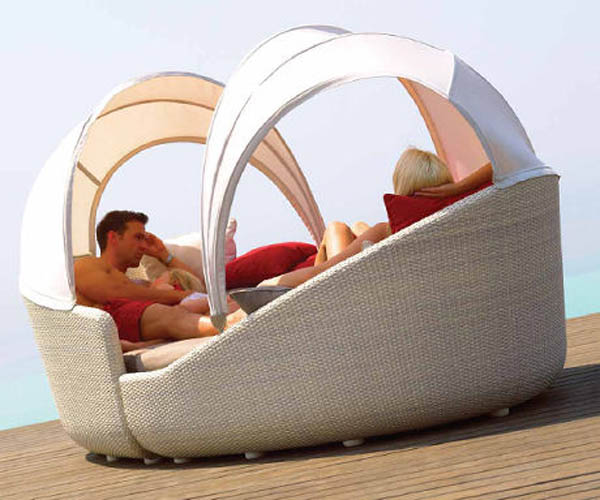 Like the name states, contemporary outdoor furniture design is based on the principle of 'mix and match'. This varied collection is attractive and comfortable and each piece can be combined with several others to create a unique set to suit individual tastes.
Weatherproof and easy to clean: outdoor patio furniture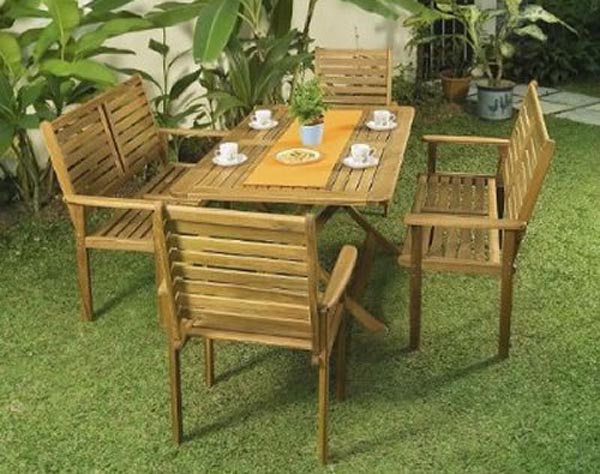 The latest in furniture technology and design have been integrated to create this collection of outdoor patio furniture which is available in either plastic, metal or wood. The collection is designed to be weather resistant and easily maintainable. This set is ideal for people with hectic lifestyles since they are comfortable and easy to clean.
Wave – Unique and Luxurious Outdoor Furniture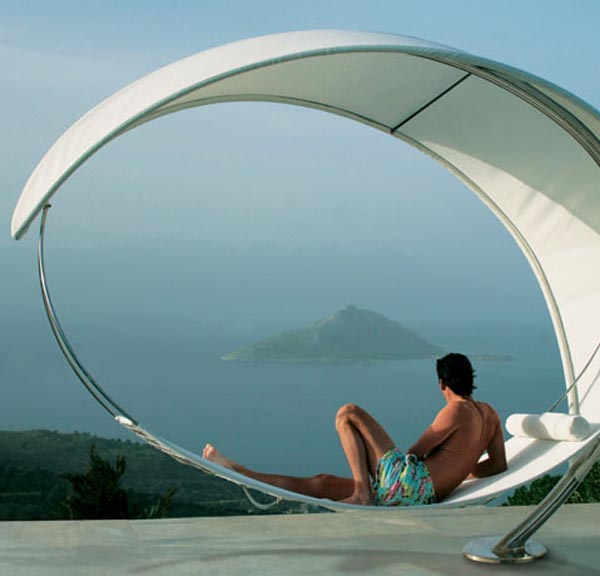 Erik Nyberg and Gustav Strom teamed up with manufacturer Royal Botania to create a furniture masterpiece of the most luxurious materials and finest craftsmanship, creatively called the WAVE hammock. Built using two types of perforated fabric and electropolished stainless steel, the hammock creates the illusion that it is floating in mid-air since it is held by only a single point at the base. Even though it looks fragile and delicate, the WAVE is designed to support the weight of people easily and to resist tough weather conditions. The fabric that makes the upper roof section of the hammock is semi transparent, but can block about 86 percent of direct sunlight to provide shade. To add to the benefits, the WAVE can be made to swing gently or remain static according to preference. It is available in turquoise, white, black and cappuccino and its base can be rotated 90 degrees to adjust its position to that of the sun.
Luxury Wood Furniture Set for Outdoor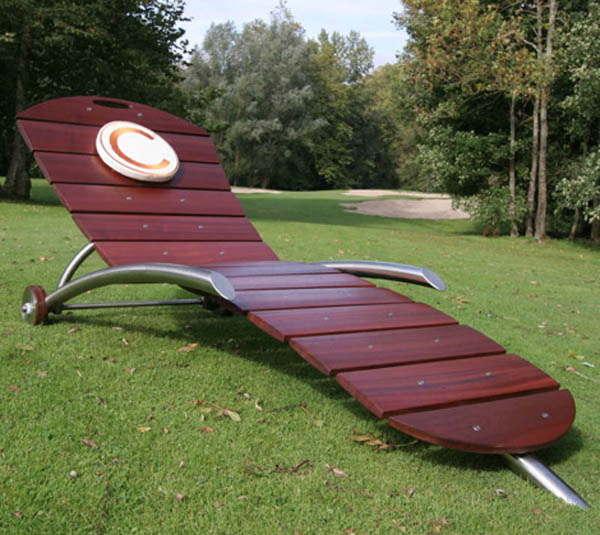 Designed by Calanc, this collection is specially made for patios and poolsides. The materials used in the collection are a combination of stainless steel frames and exotic wood panels that give it its distinctively elegant look. Since it is made out of stainless steel and treated wood, this collection is ideally suited for the outdoors. The set, comprising of stackable chairs, lounges, parasols and tables, bears the brushed steel skeleton-like frame which gives it its signature look.