Bug zapping is a messy business for people living in temperate and equatorial climates. Ugly as they may be, bug zappers, however remain a necessity through the summer for a majority of the world's populace and most of us simple try to grin and bear their presence in our homes for a good part of the year. However, not all bug zappers look as unappealing as the chrome caged UV light concoctions and this InaTrap Electronic Insect Killer by INADAYS proves just how stylish electronic fly killers can be.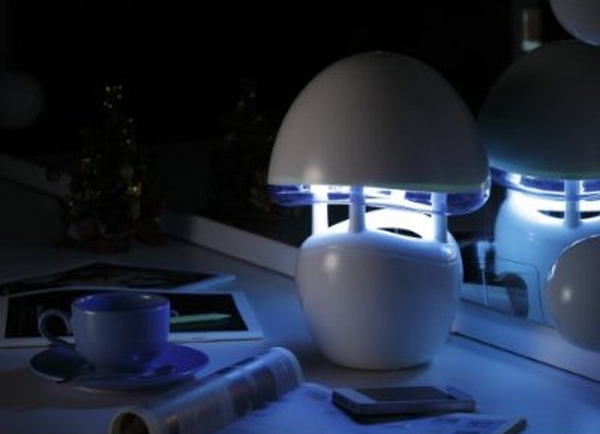 Made in Taiwan, the Advanced Electronic Mosquito Killer/Insect Killer /Insect Trap /Insect Control Device looks like a designer lamp which makes it perfect for almost all kinds of decors. The device emits a soft LED glow and extremely small quantities of CO2 in the air which mimics the smell of human breath to attract the insects. Once the insects are lured in closer to the device, a little fan sucks them inside and dumps them in a built-in basket and contains them. Users can then choose to kill them as they please or let them stay dumped until they die out naturally.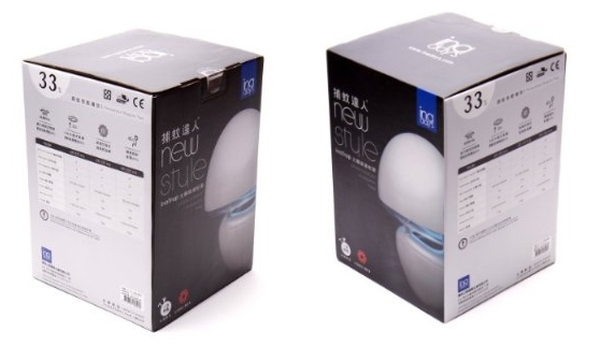 The bug zapper is 100 percent noiseless which makes it perfect for use in nurseries and by people who have trouble sleeping. The INADAYS InaTrap Electronic Insect Killer can be preset to stay on continuously or stay on for the next 12 hours only via a three-stage button. The device is offered in two lovely shades of purple and blue and retails for just $85.
Via: Oh Gizmo