The world is embracing the minimalism magic that comes injected in modern furniture items like never before. Shrinking sizes of apartments has forced designers to come up with pieces of furniture that won't cover a lot of precious space and can be used in a lot of different ways. Taking cue from what people want, Hiroomi Tahara, a designer from Japan based in Milan has come up with the eye catching and simple Rotation Table.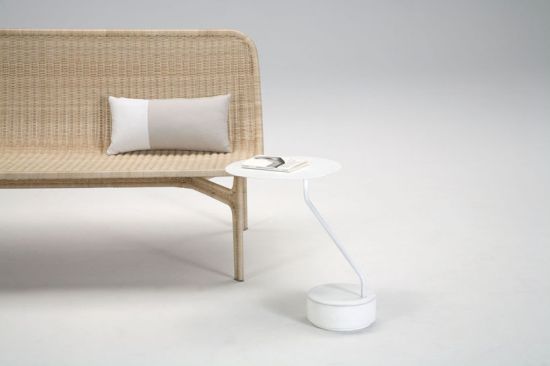 The awe amazing table has fetched quite some inspiration from the swivel trait that one gets to experience when sitting on a turn round chair. The table can spin like a desk lamp, which makes it all the more impressive in terms of designing. The table top is quite thin in appearance and bears a neat look. The table is very light in weight, which makes it effortless to move from one place to the other in the house. But, its lightweight doesn't mean the table will turn over when in use, as the base has been fashioned out of heavy material that gives it a lot of stability.
The lightweight characteristics of the Rotation Table are further spilled by the turning and pivoting top, which can be fixed in any direction as per a user's comfort. The piece of furniture doesn't have a very large surface, but still manages to solve a lot of purposes because of its moveable traits. The striking creation was received well at the 2012 Milan design week recently, where it fetched a lot of positive reviews.
Via: Designboom