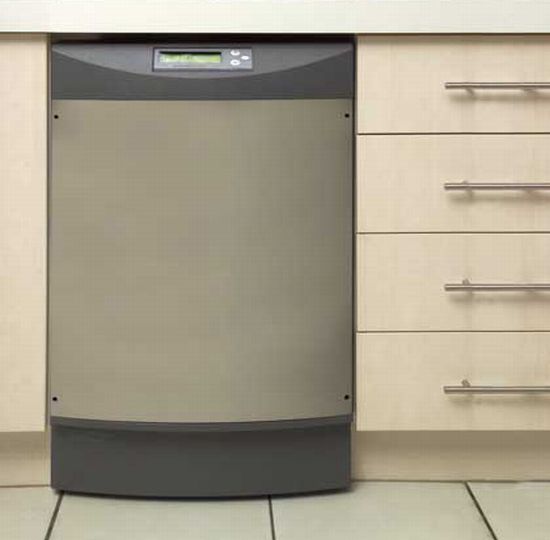 It's winter time and to beat the chill heating equipments are on at full force, increasing the electricity bills. If you're on the lookout for a smart alternative, WhisperGen microCHP could be of your bet. Designed to generate heat and power it's a smart natural or LP gas powered micro co generation unit that lowers your energy consumption.
How it works? Generating 1000W of electricity at 230VAC and 7.5 to 12 kW of thermal energy, the microCHP replaces the boiler in a central heating system and ejects the hot water left over from generating power and uses it to heat the house or provide you with hot water. Using a four cylinder Stirling engine to transform heat into electricity via an alternator, it runs much simpler and quieter than any ordinary internal combustion motors.
What's different? What makes microCHP stand out of the crowd? Well, a product that lets you generate your own electricity and use it more efficiently thereby creating a warm living environment, lowers your power bills is unique in itself. Right?
Moreover, the unit is about the size of a dishwasher and is very quiet. So it can sit smartly anywhere in your house without compromising with the stylish look of your home.
Price and availability: The Company plans to roll out the unit this year so keep your eye on it.

Source