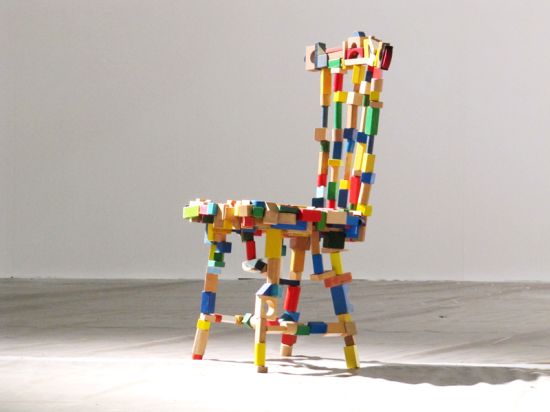 Brickchair by the ingenious Dutch designer Pepe Heykoop is as the name makes it very clear is a brick chair that with its multi hues mesmerizes the spectator. Presented at [d3] design talents at
imm cologne 2010, the chair got its birth with a drawing made by
James Gulliver Hancock. I would really love to take this cool brick chair home! What about you.